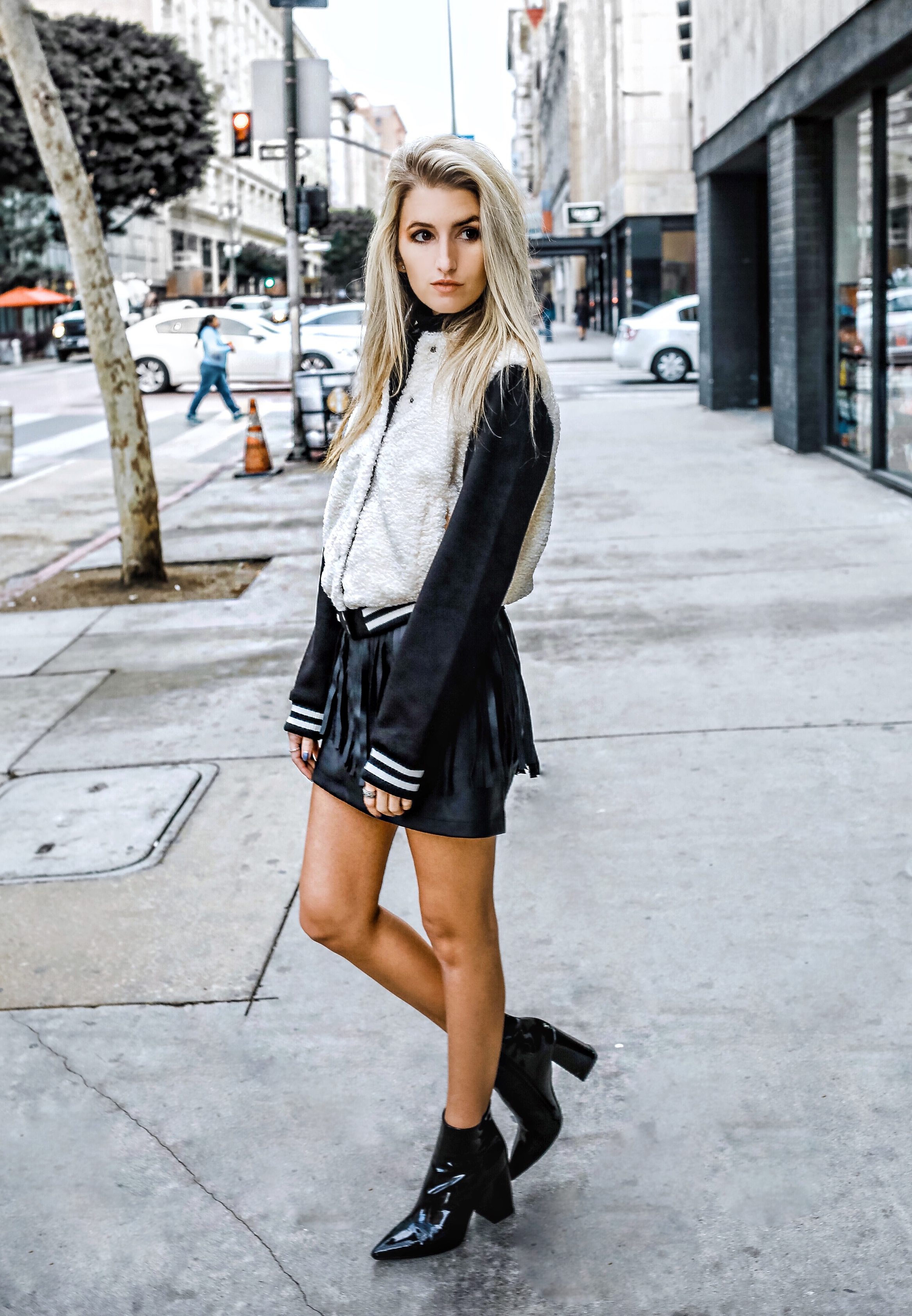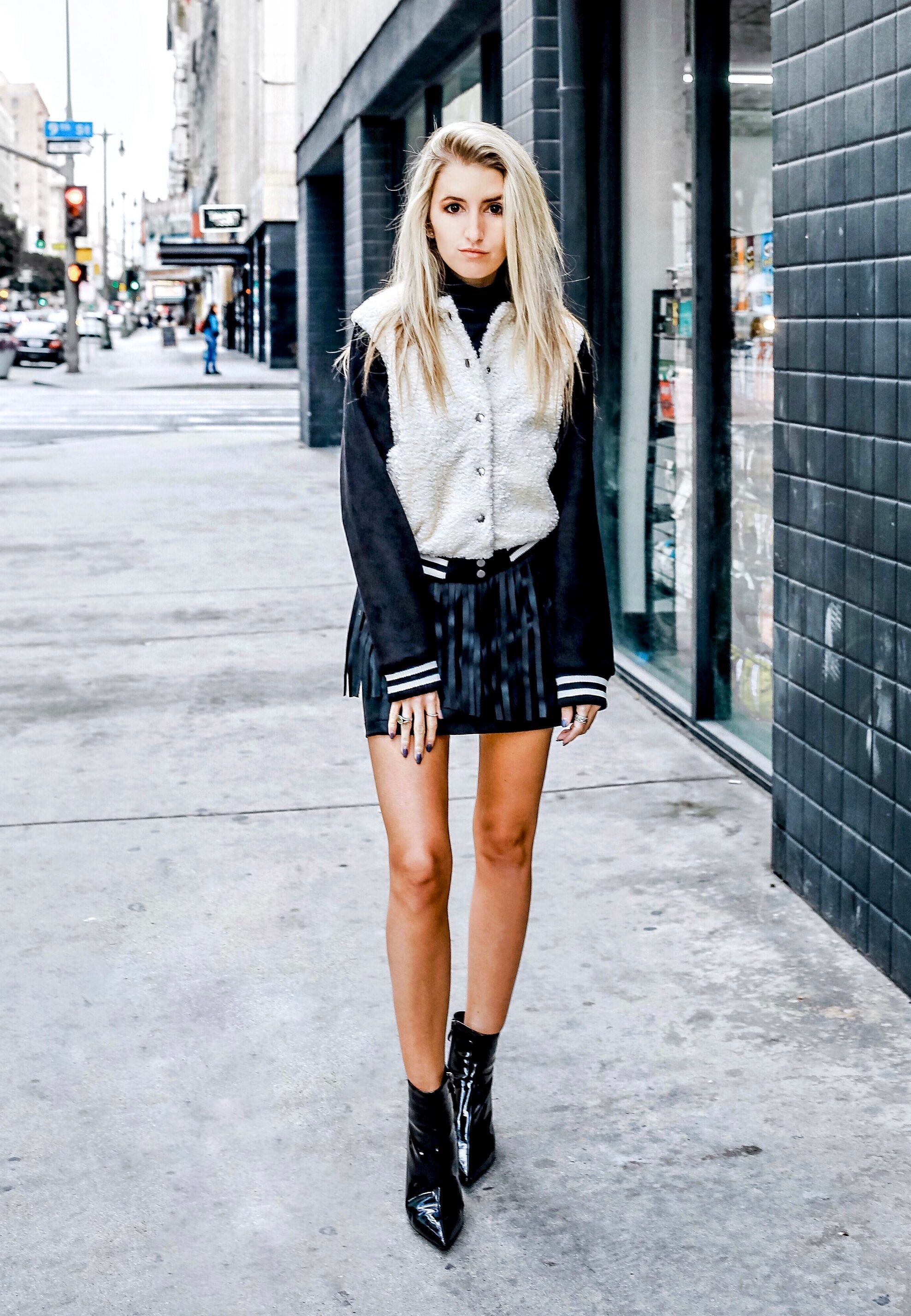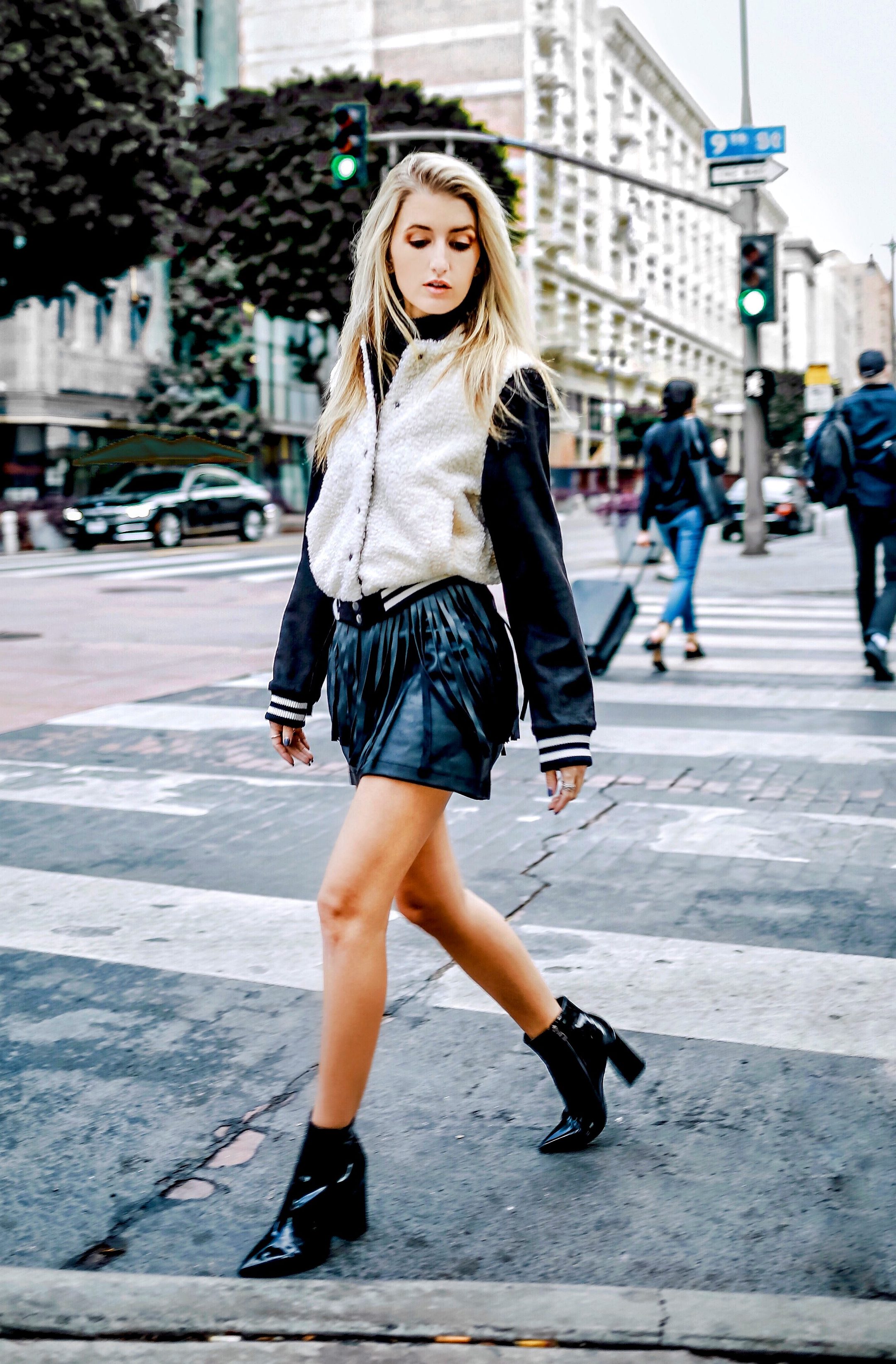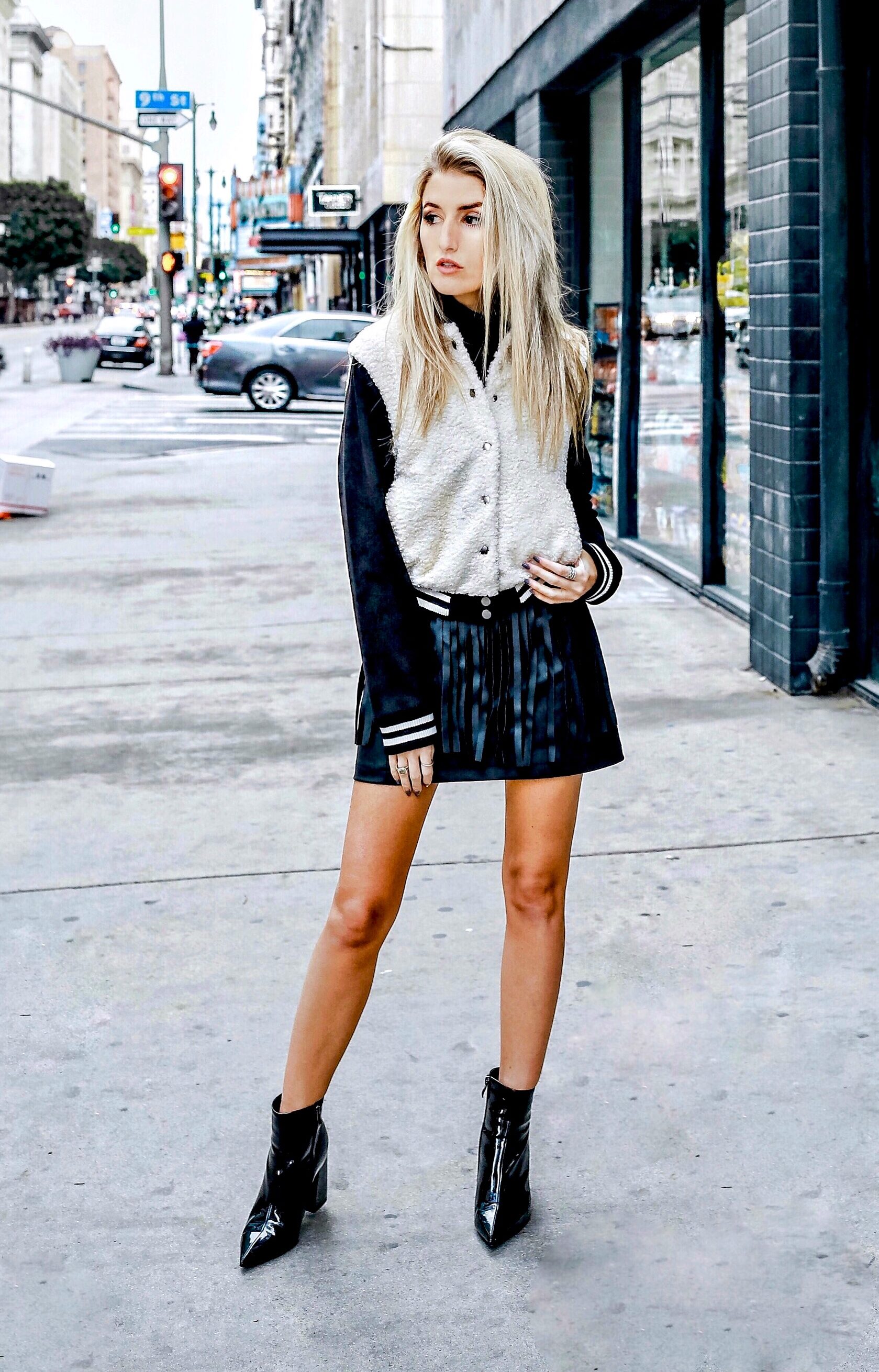 Cyber Monday isn't over yet and this entire outfit including this shearling jacket (all sizes here) that I can't stop wearing is on sale. All of these pieces are great because they can be worn separately multiple times. To be completely honest with you, I'm not sure what I've ordered over the past few days. It's all kind of a blur at this point. I've also been using my roundups as a placeholder for my favorite sale items so that really is in theory "what's in my cart." If you want to shop all of my Cyber Monday sale picks check out the post here.
Let's start with these boots. I've been wearing these for months and they are one of my favorite pairs. I wore them to fashion week and it was perfect because it rained the first day. It sounds kind of silly but these boots are also great because they are vinyl so it's pretty hard to actually get them dirty. These are definitely a must-have and they are super affordable.
Ok so this shearling jacket (all sizes here)! I can't stop wearing it. Today will be the second time I've posted it on my feed in the past week and I only got it a week ago. I think I love the shearling jacket (all sizes here) so much because it's a mix of the shearling trend and the varsity jacket trend. It's also super comfortable.  This shearling jacket (all sizes here) is the perfect throw on and go piece that looks great with jeans or dressed up a little more like how I'm wearing it in this post.
I love the fringe on this skirt. I think it's so fun! I really like how this outfit combines leather, shearling and metallic/vinyl all in one outfit but it somehow totally works. I feel like it's a hit or miss with textures. It's either going to be really good or really bad and there's no way to know unless you try.
The best thing about this outfit is that these pieces are all strong, stand alone statement pieces. This skirt can be worn with strappy heels and a cape for a more dramatic look or worn how I'm wearing it in this post. These boots basically go with everything and same with the shearling jacket.
What I Wore: Shearling jacket: Amazon and BB Dakota (depending on your size) // Skirt: Amazon // Shoes: Public Desire // Turtleneck: Urban Outfitters 
Shop the look: