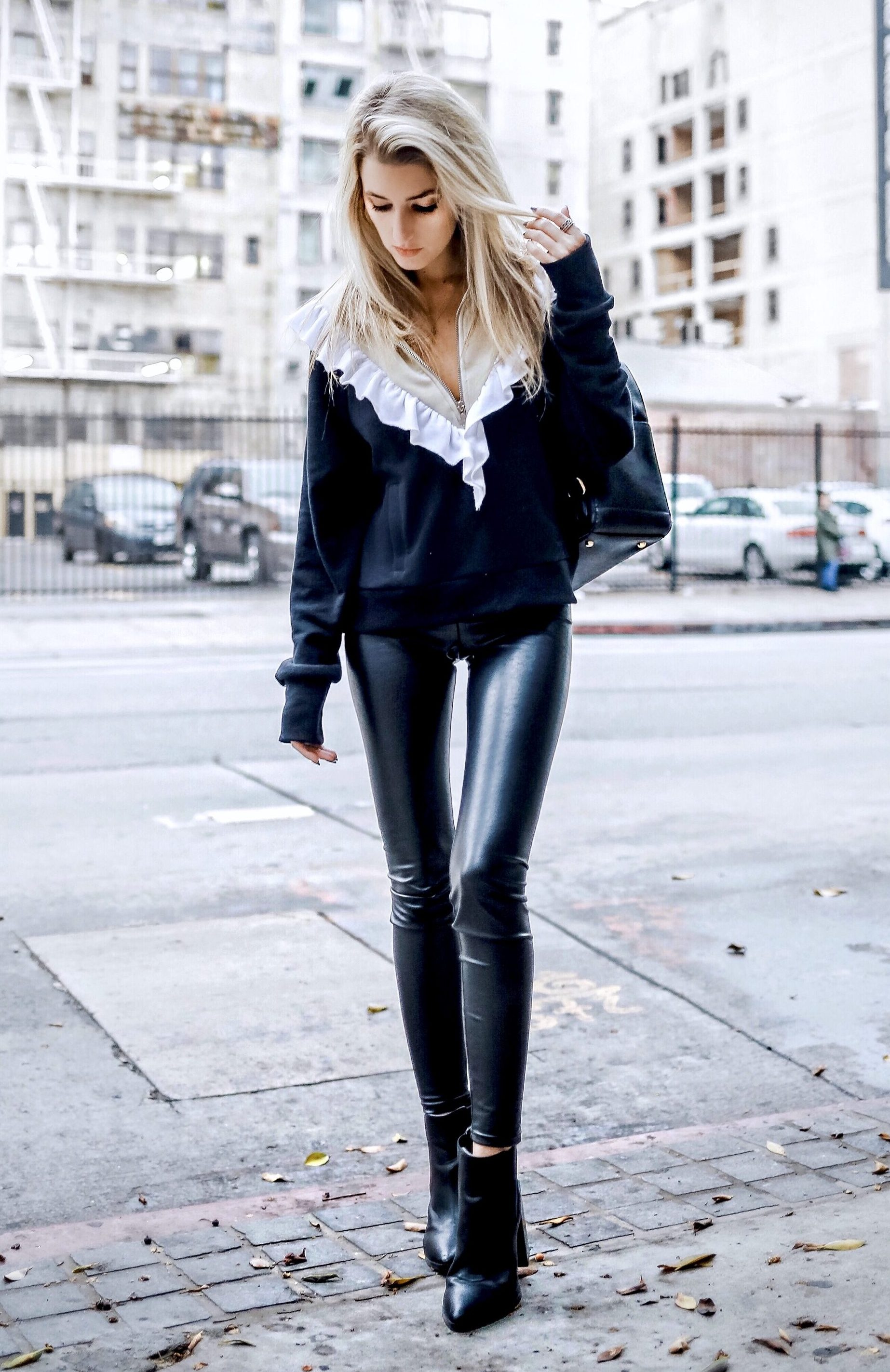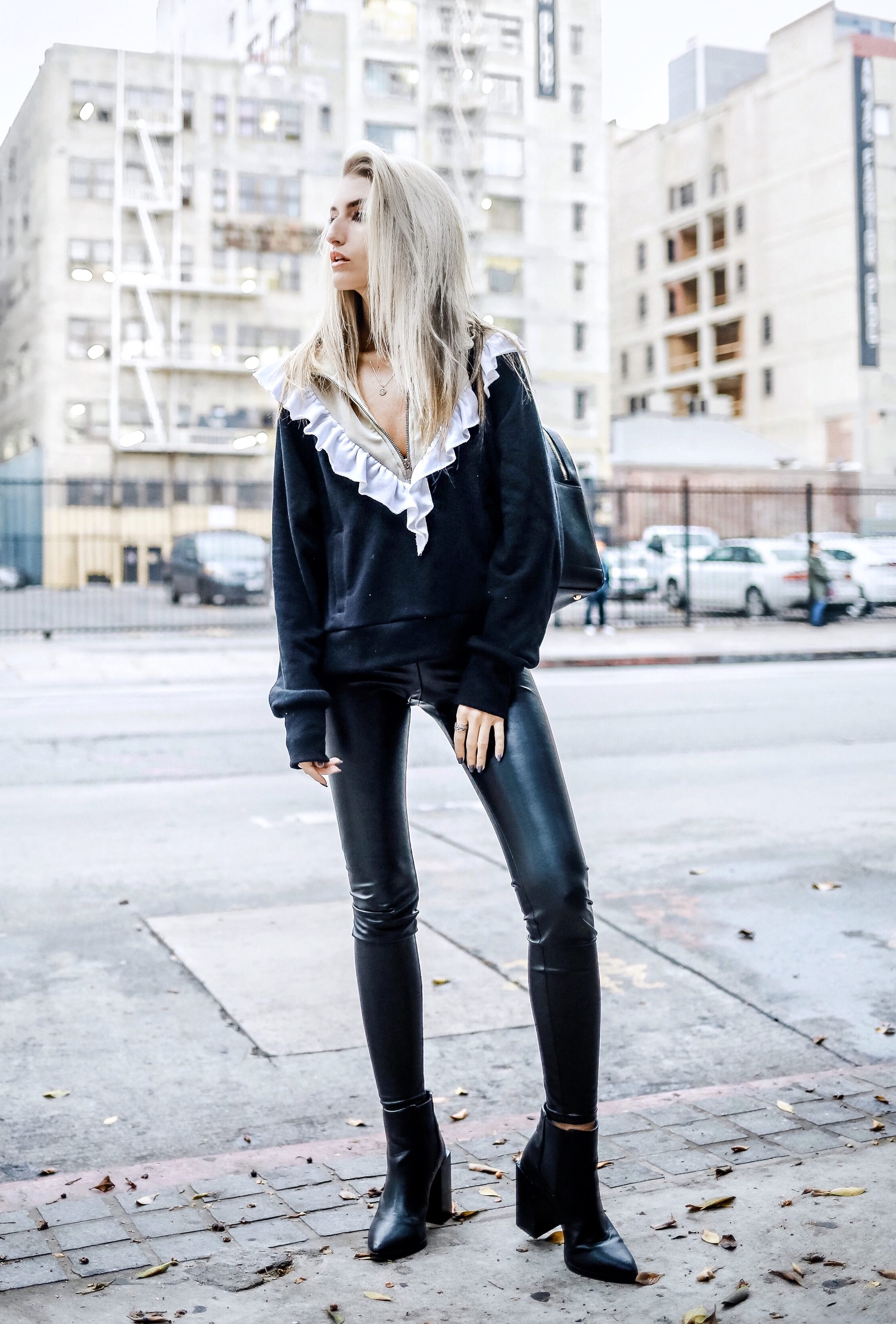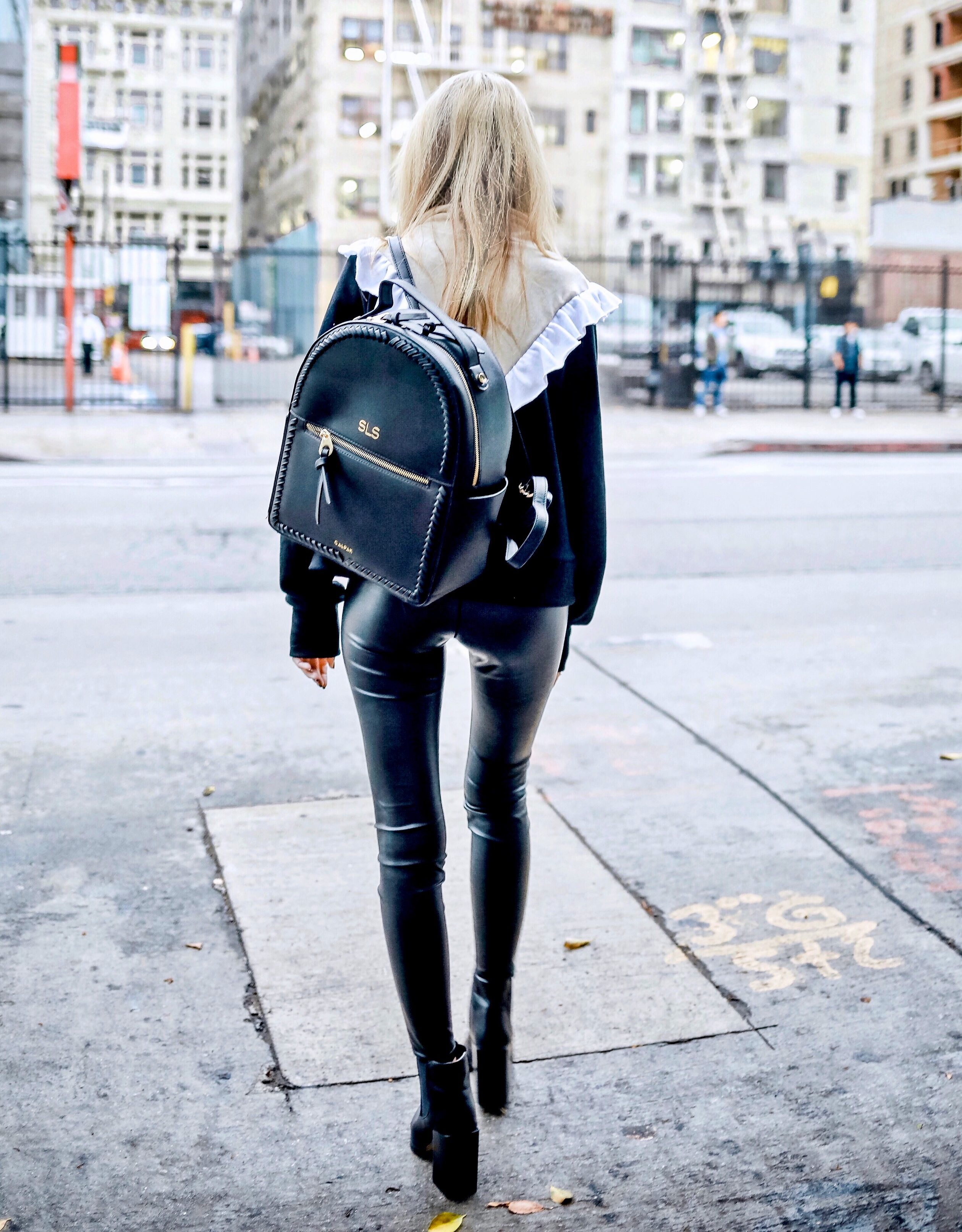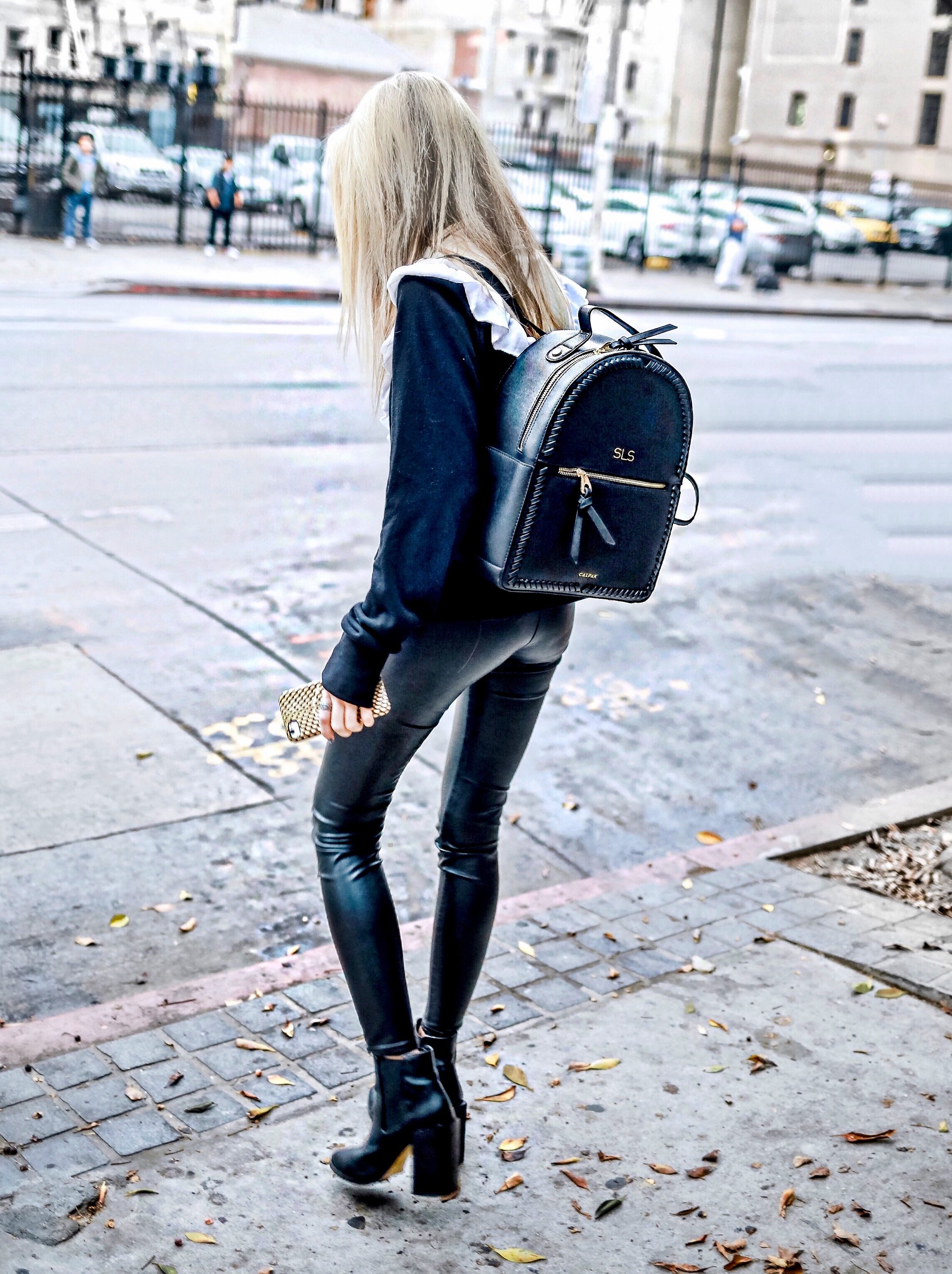 Ok so before we talk about adding athleisure into outfits, let's do a life update. I honestly don't know where time has gone but I just realized that I haven't posted in a week! I can't believe it. I think I just posted so much over Black Friday and Cyber Monday that I just thought I was posting more. I've also been working on something really cool this year for my gift guide so stay tuned for that.  The problem is that I keep getting distracted and shopping off of my own gift guide… there are some really cool things on there though. It'll be launching this week. I'm also going to be doing a "What Would Kiki Give" gift of the week in the newsletter so make sure you're signed up. Ok so now let's talk about how to do this whole athleisure thing.
I've been really into adding athleisure into outfits lately. The combination of this casual cozy pullover and the leather leggings is such a cool contrast. I really like the ruffle on the pullover too. It's a fun mix of casual but chic. This isn't athleisure but just another way to style leather leggings but I love leather leggings with a white cozy sweater! It's one of my favorite looks.
When I fractured my ankle, it was really hard for me to crutch with a bag so I had to switch to backpacks. Well it kind of stuck and now I'm a backpack girl. Since I recently got this one from a Calpak event and love it! It has my monogram on it and I love anything personalized. This backpack works with the adding athleisure into outfits theme. Traditionally backpacks are more laid back but this one is really structured and the material and the monogram elevate it more. I finished off the look with my block heeled black ankle boots.
What I wore: Pullover: Wildfox // Leather leggings: Nordstrom and Shopbop (both are similar) // Boots: Nordstrom (similar)// Backpack: Calpak (similar here and here)
Shop my look:

SaveSave