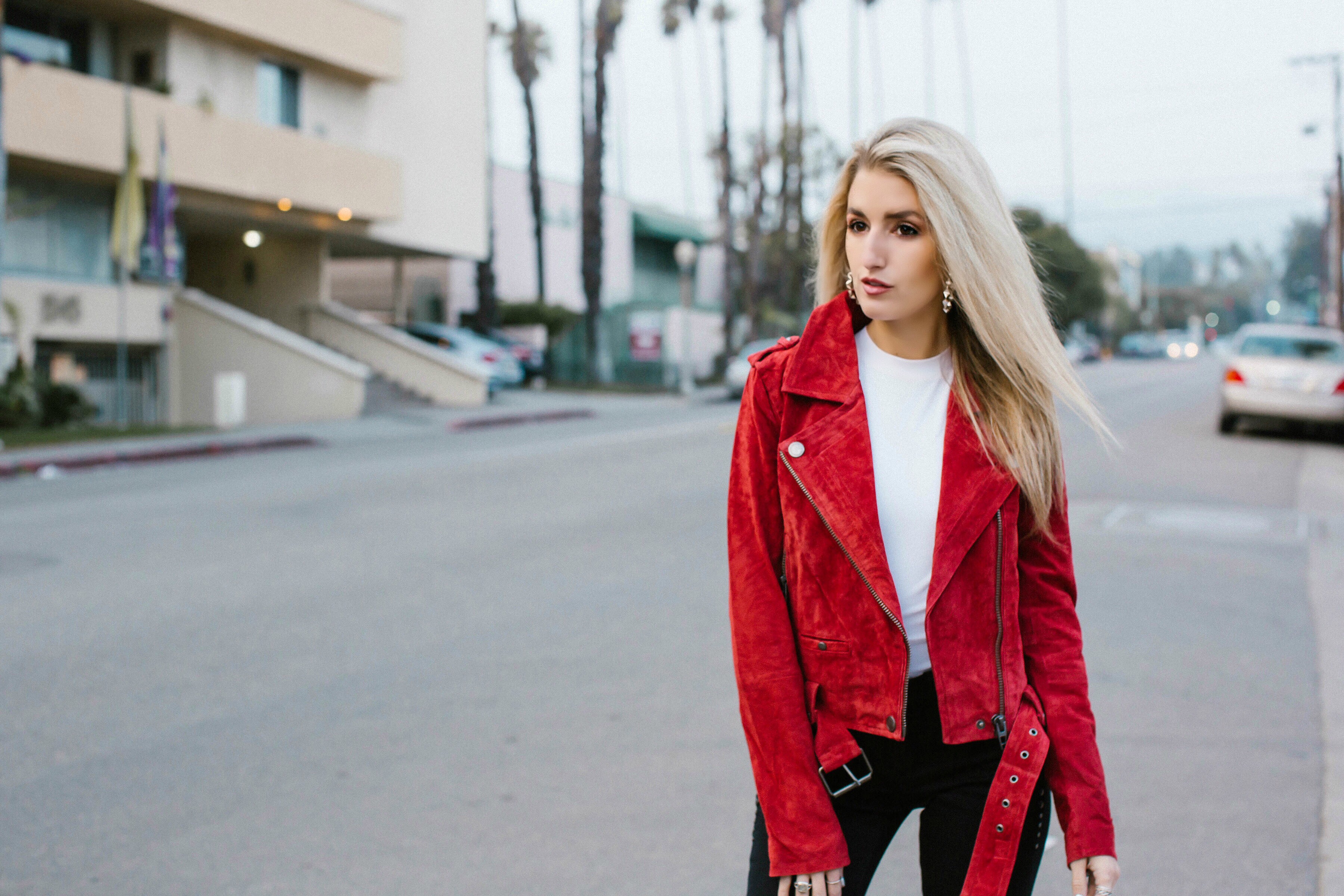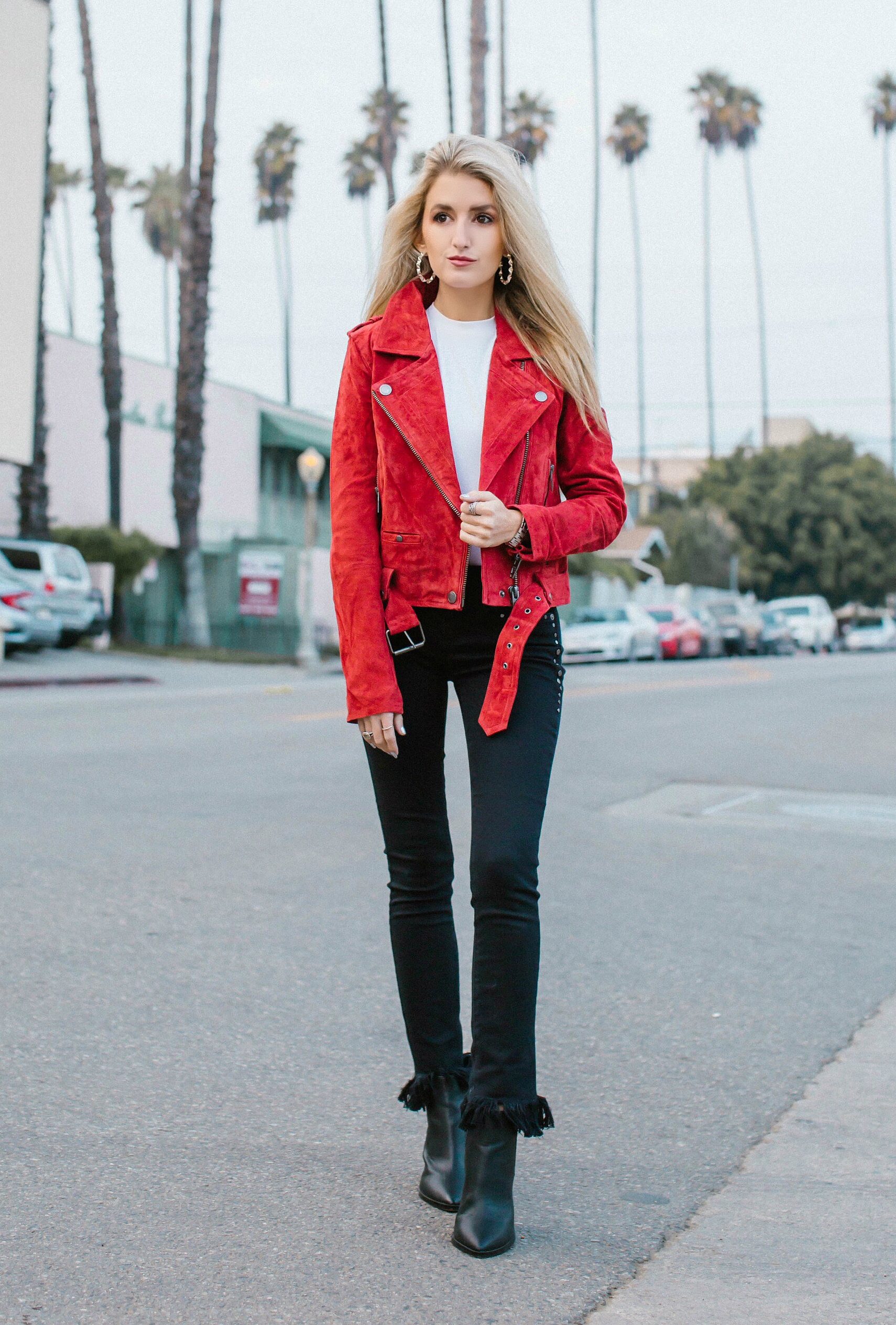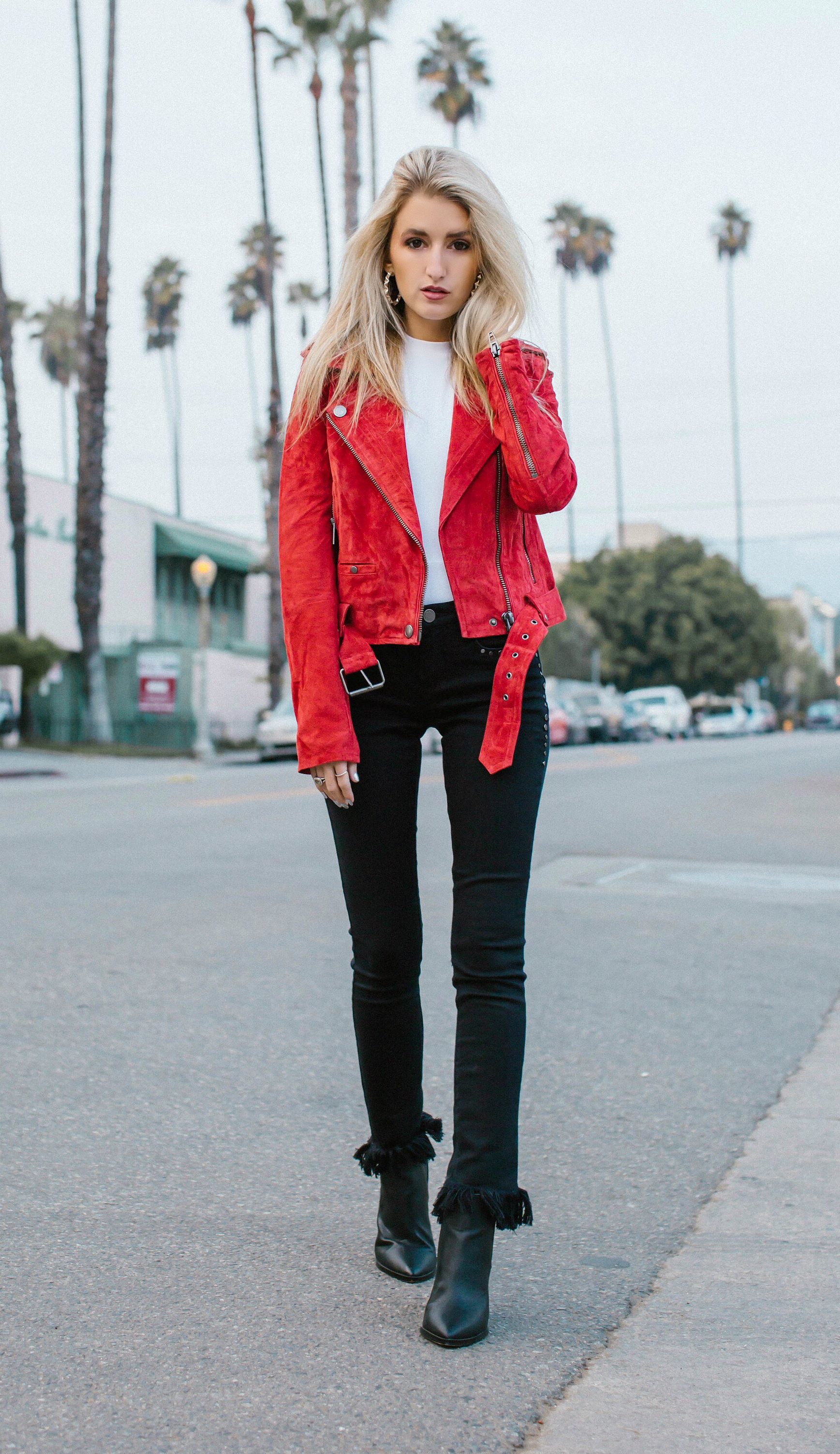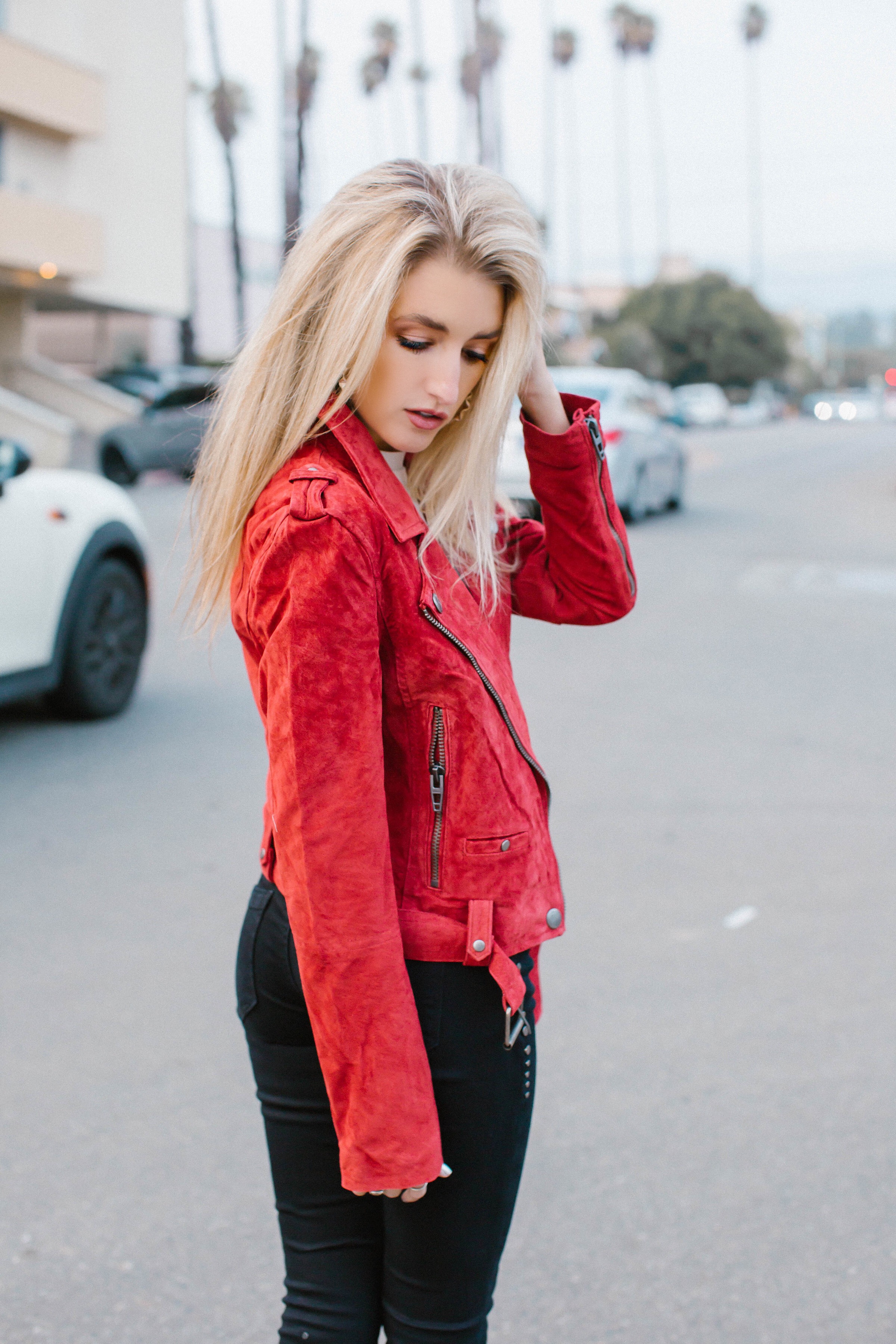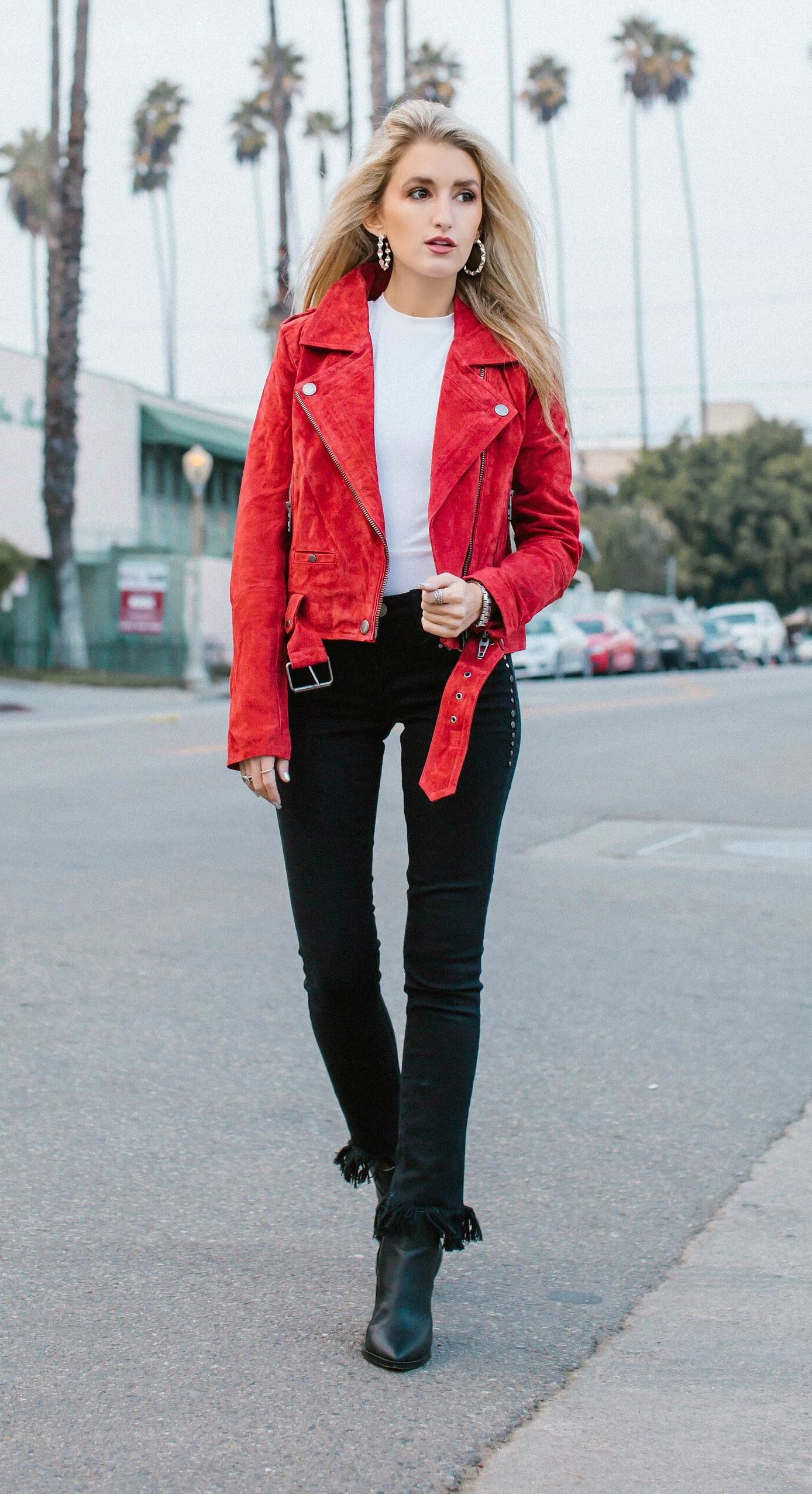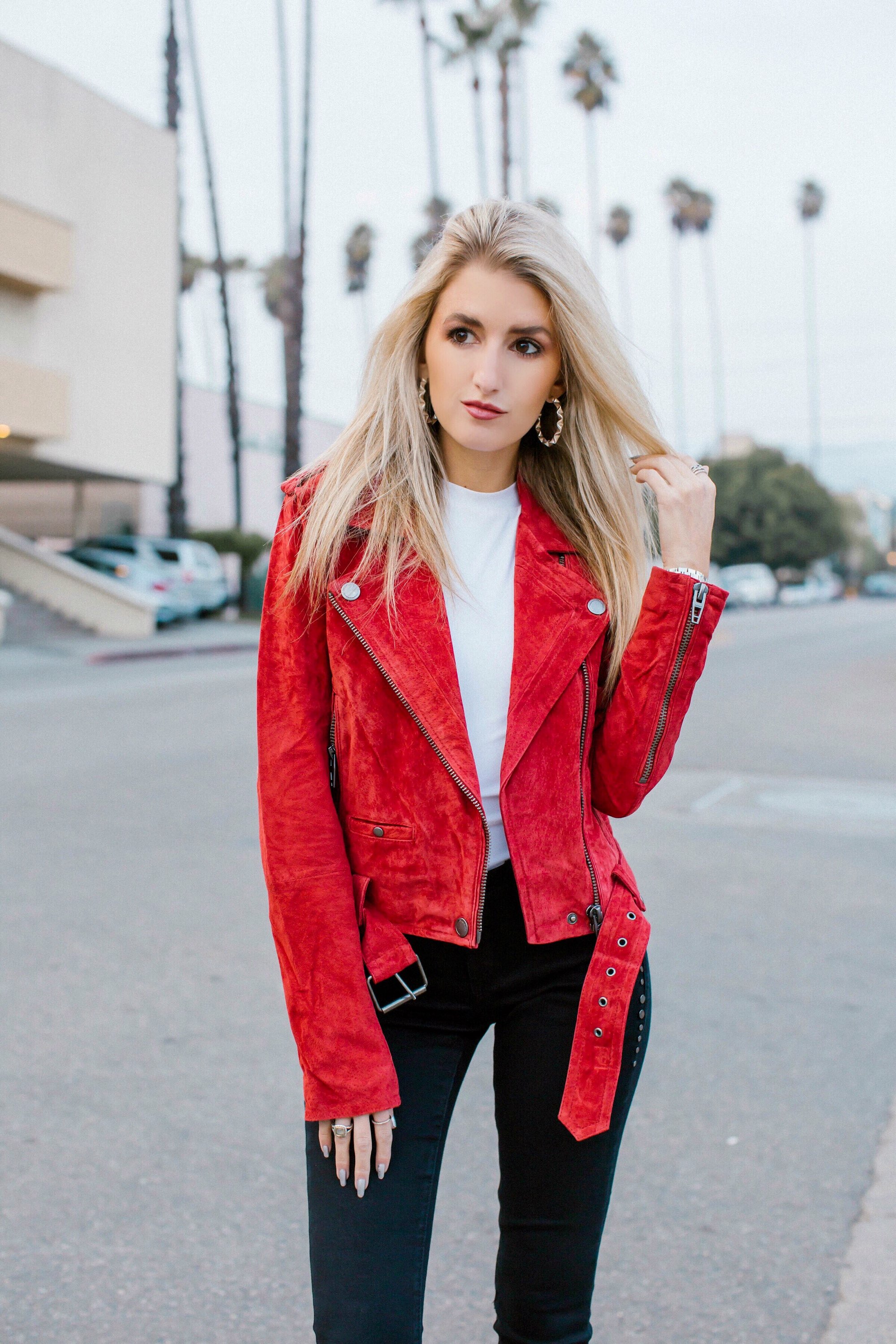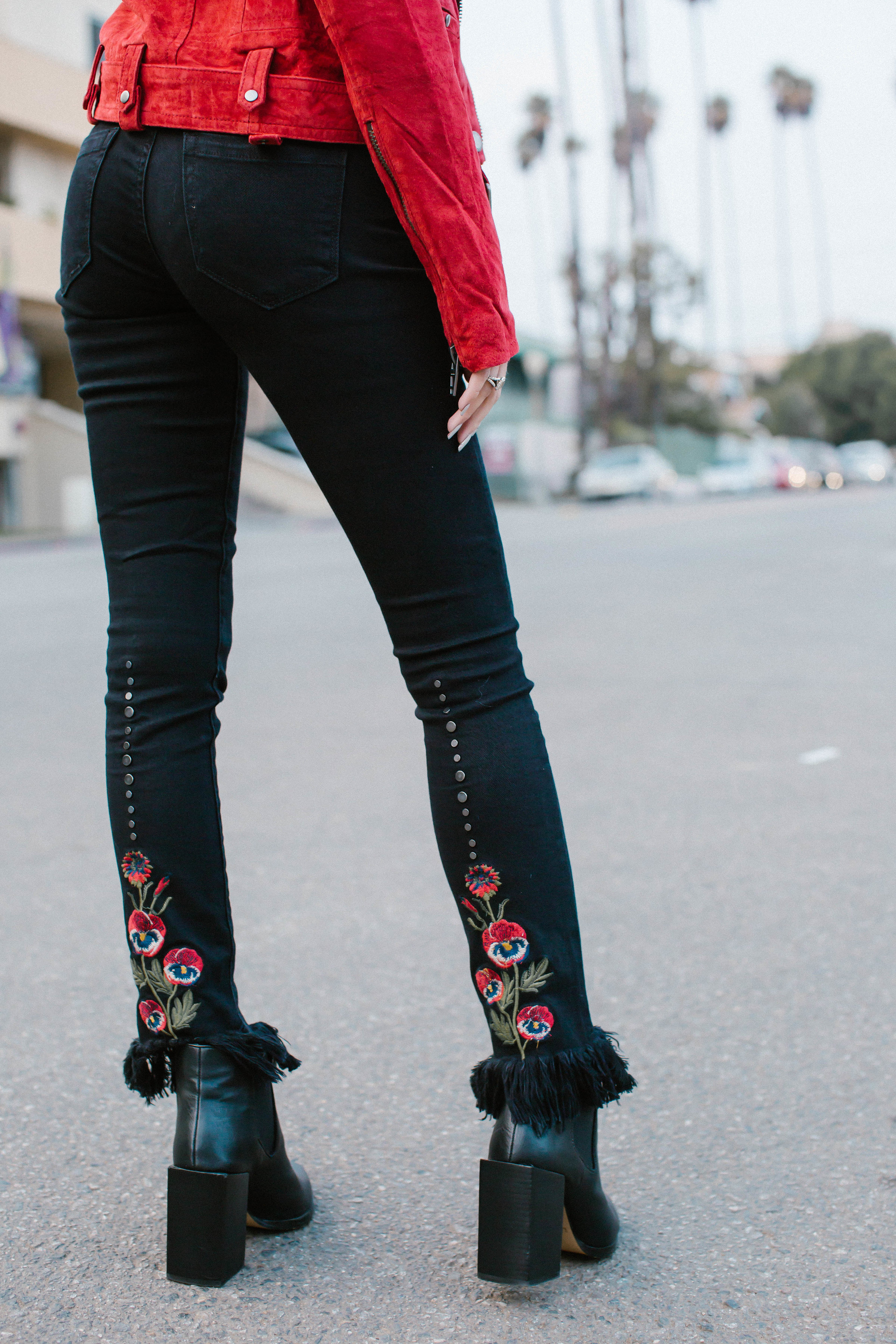 Sponsored by Zappos
Happy November! It's finally starting to feel like fall in LA and I couldn't be more excited to break out some of my new Blank NYC fall staples from Zappos. So many pieces in my closet are from Blank NYC. Blank NYC is the perfect combination of classic yet edgy which is one of the many reasons why the jacket and jeans made my fall staples favorites list. I'm really impatient and I hate waiting and tracking packages so I was so excited when I got this delivery in 48 hours. I would highly recommend ordering from Zappos if you're in a bind or just like getting your clothes ASAP (don't we all).
The red suede jacket and black denim with the embroidery on the back are two of my favorite fall staples especially because these pieces can be styled into so many other outfits. Let's start with the red suede jacket for example. I love the shade of red because it's not too bright and is the perfect fall color. It's a great addition to a dress and over the knee boots or even a grab and go piece to make a casual outfit a little more exciting. I feel like this Blank NYC jacket is the perfect secret weapon item.
Now let's talk about these embroidered jeans. I'm super picky about how jeans fit and these fit so well. I love these Blank NYC jeans from Zappos because the embroidery is on the back right above the hem of the jeans so it's the perfect accent without being too much. The red also looked great with the jacket. There are dark grey studs near the hips and up the back of the jeans which I think helps bring it all together.
Blank NYC has great staples that are classic, edgy and can be worn multiple times which are all important factors when building the foundation for your fall wardrobe. The price points are also fairly affordable considering the quality and designs you're getting. These are a few of my favorites but Zappos has a bunch of other items from Blank NYC too so be sure to check them out.