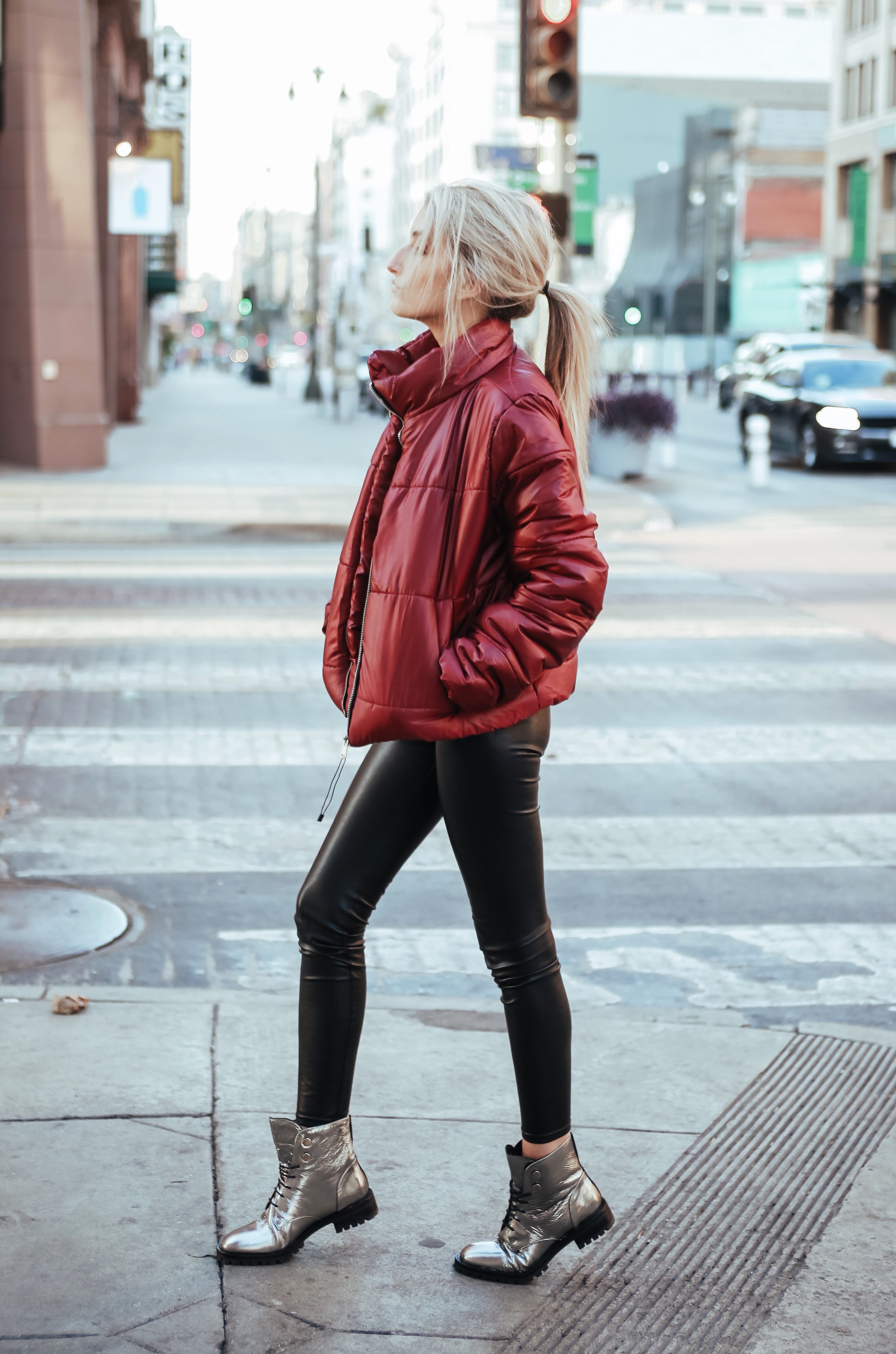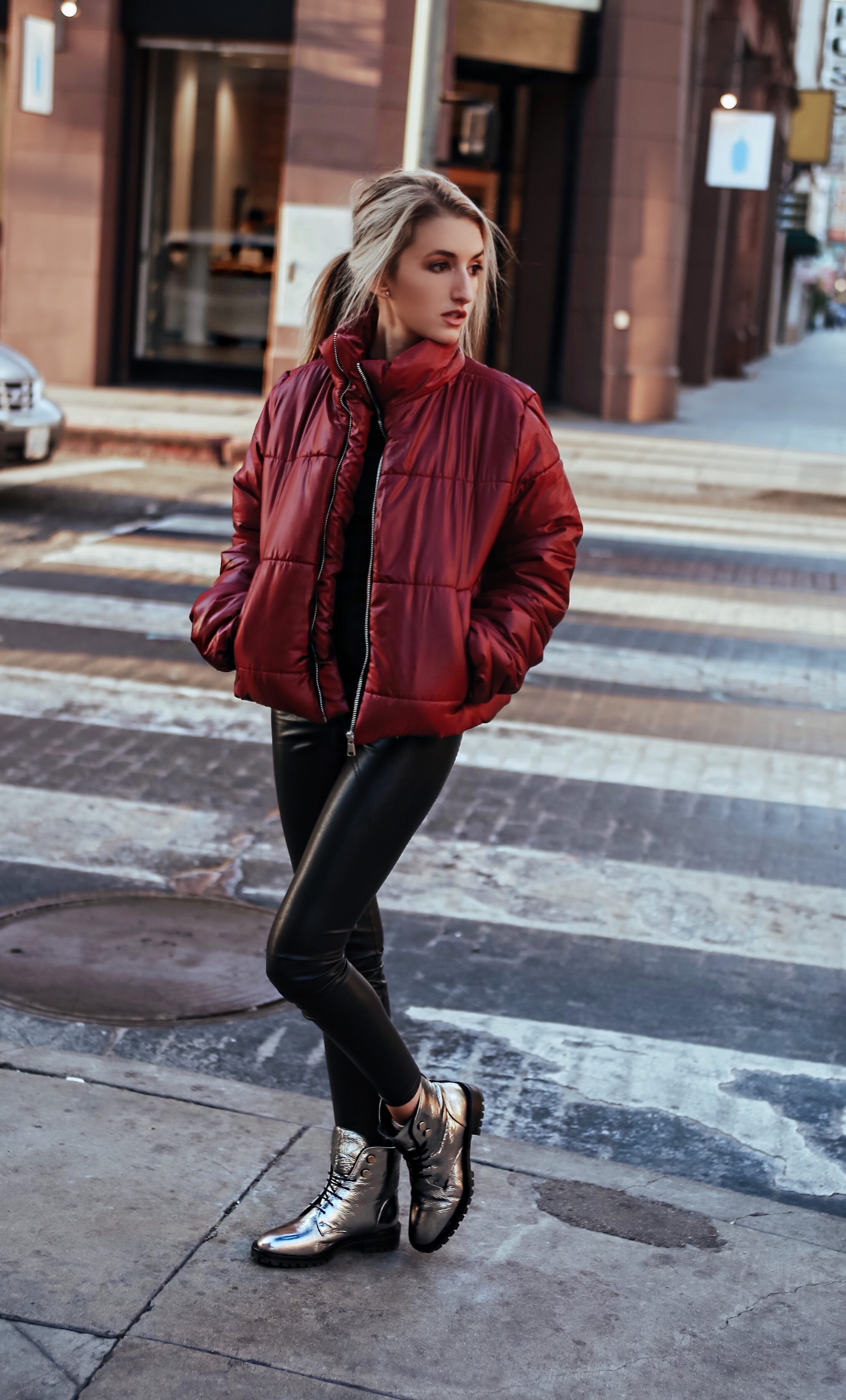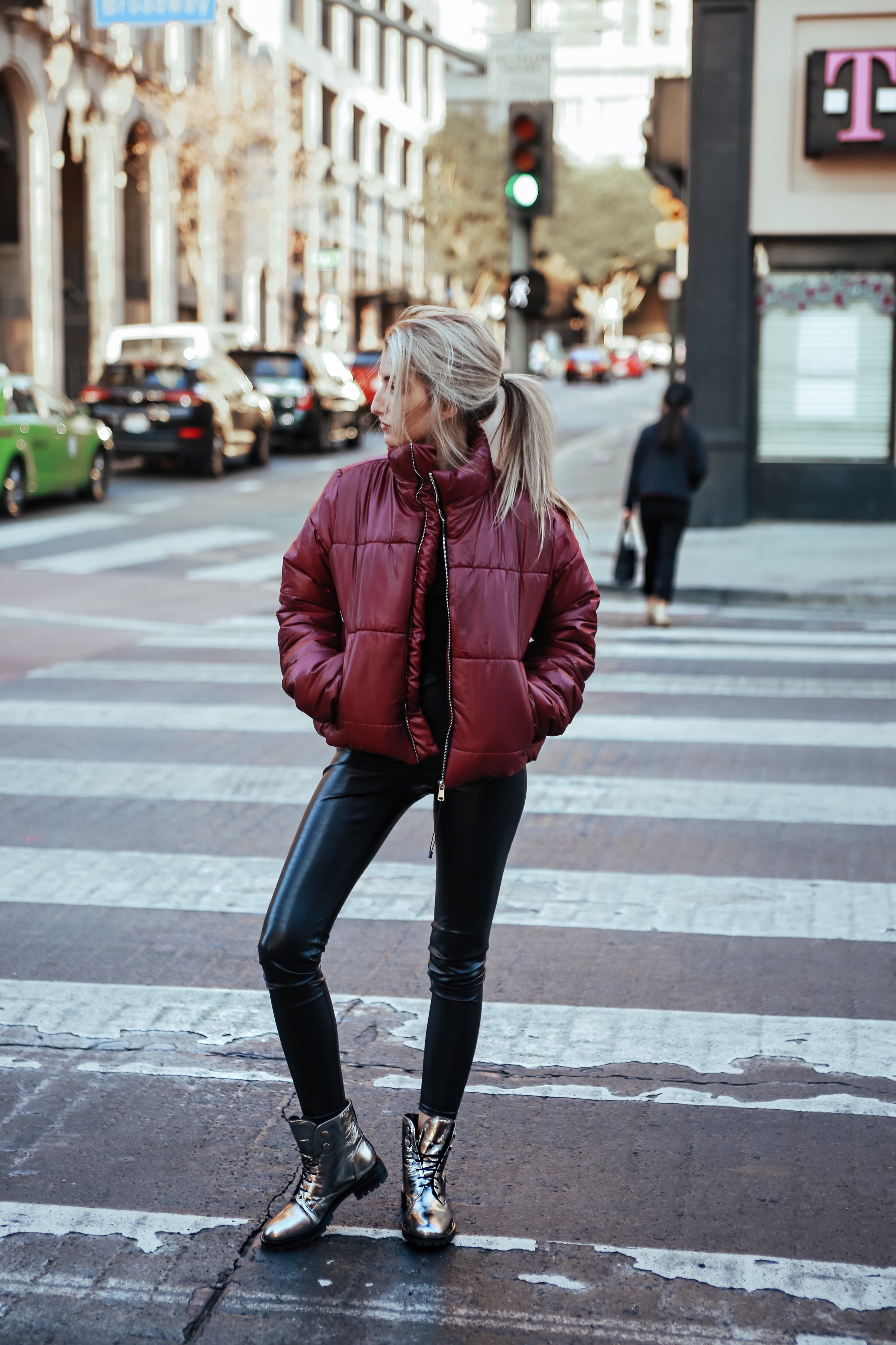 Today I'm going to share my puffer jacket picks. There are two trends that are on my radar right now, puffer jackets and hiking boots. Today we're going to talk about my puffer jacket picks and how to style them. Puffer jackets and hiking boots go hand in hand but I feel like I could do a totally separate post on hiking boots. The puffer jacket trend kind of reminds me of elementary school. I swear I had one of these jackets in either pink or purple at age 8. So how do you style puffer jackets in an updated way?
FINDING YOUR TYPE:
The puffer jacket is pretty simple look to try to recreate because the jacket is the focal point of the look since it's so big. I feel like when finding the right puffer jacket for you, you need to decide if you're going to go the cropped route or the Balenciaga  oversized route. I decided to go with a cropped puffer jacket for this look in particular.
Cropped:

Oversized:

SAVE OR SPLURGE:
I got this puffer jacket on sale during black friday and it was such a great price! I love that because now I feel like I can order a bunch of different colors and get more looks out of them. I tend to spend less on trendy pieces and spend more on investment pieces that I know will have longevity. With that being said, if you spend a lot of time in the cold, go skiing every year, want a go-to jacket you can wear everyday, etc it makes total sense to invest in a Moncler. Moncler is super classic, amazing quality and will last you for years. It really just depends on your cold weather habits and how you're wearing it to determine if it makes sense for you or not. I wouldn't necessarily think of these in the same way though. I feel like the puffer jacket in the way I'm wearing it is more of a trend piece while a Moncler is yes, still a puffer but truly more cold weather focused. If you're looking for a more classic, investment pieces see my puffer picks below:

HOW TO STYLE:
We all know I love my vegan leather leggings. I really liked the combo of the red with these though. I also like that the red in this puffer jacket is a little more subdue so it's not too bold but still bold. I finished off the look with these awesome metallic hiking boots that I like to call my moon boots since they're metallic. I. am. so. obsessed. These are so fun. I was literally bopping around in these when we were shooting. They are super comfortable and hit the perfect spot on your ankle so they don't make you look short.
What I Wore: Puffer Jacket: Pretty Little Thing (super similar from the same brand and in all sizes here) // Vegan Leather Leggings: Nordstrom (similar) // Hiking Boots: Kenneth Cole
Shop My Look: