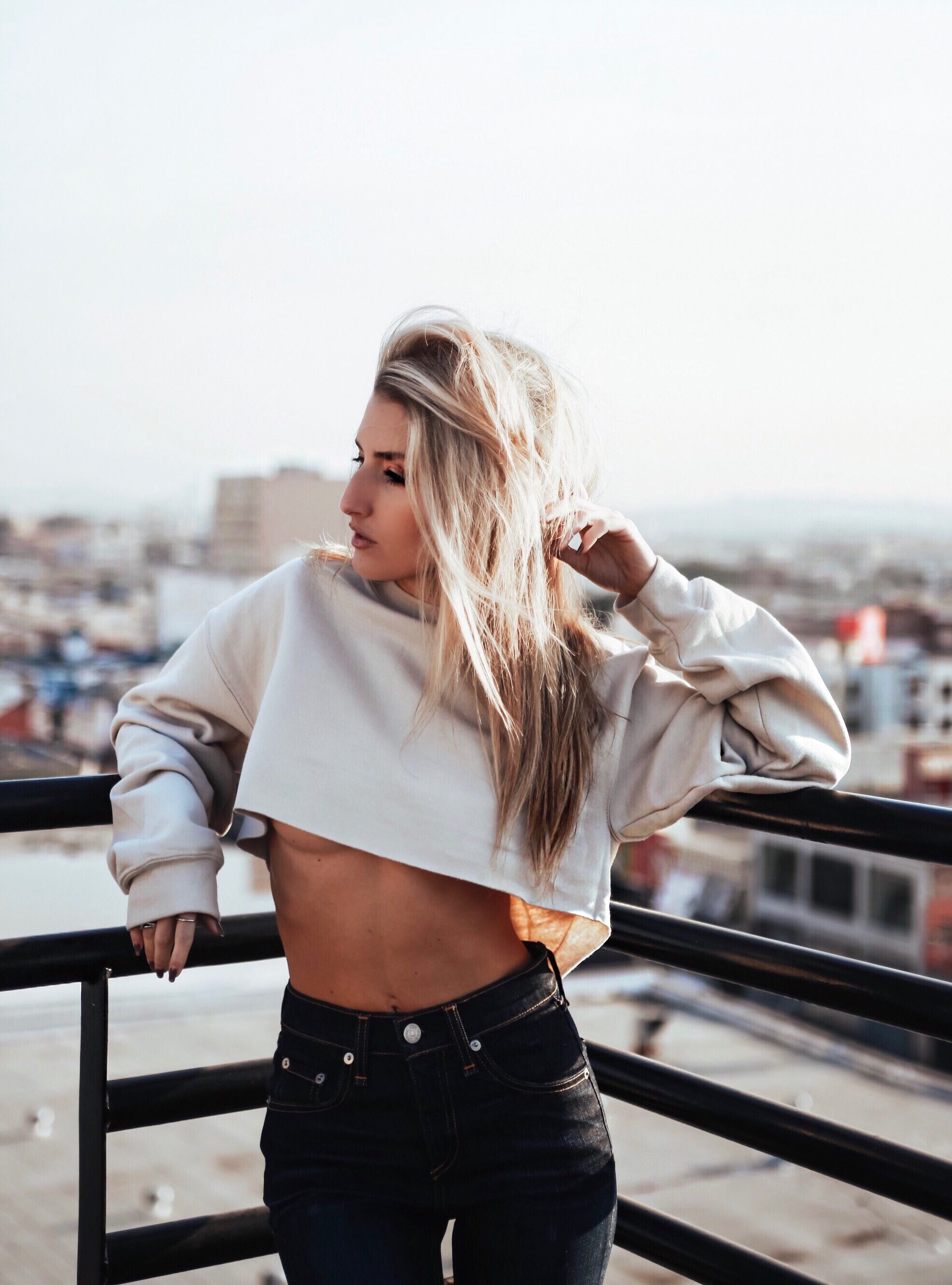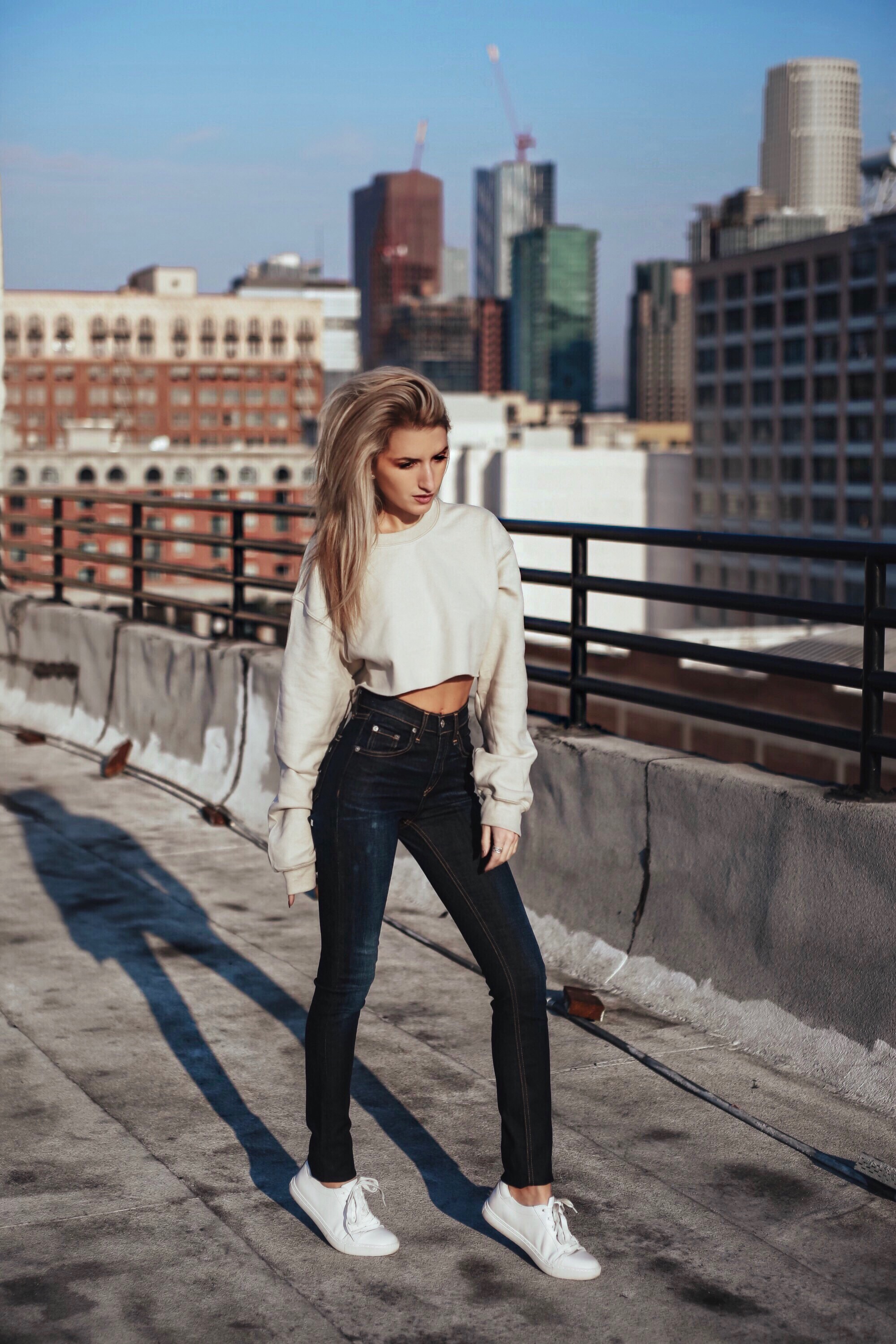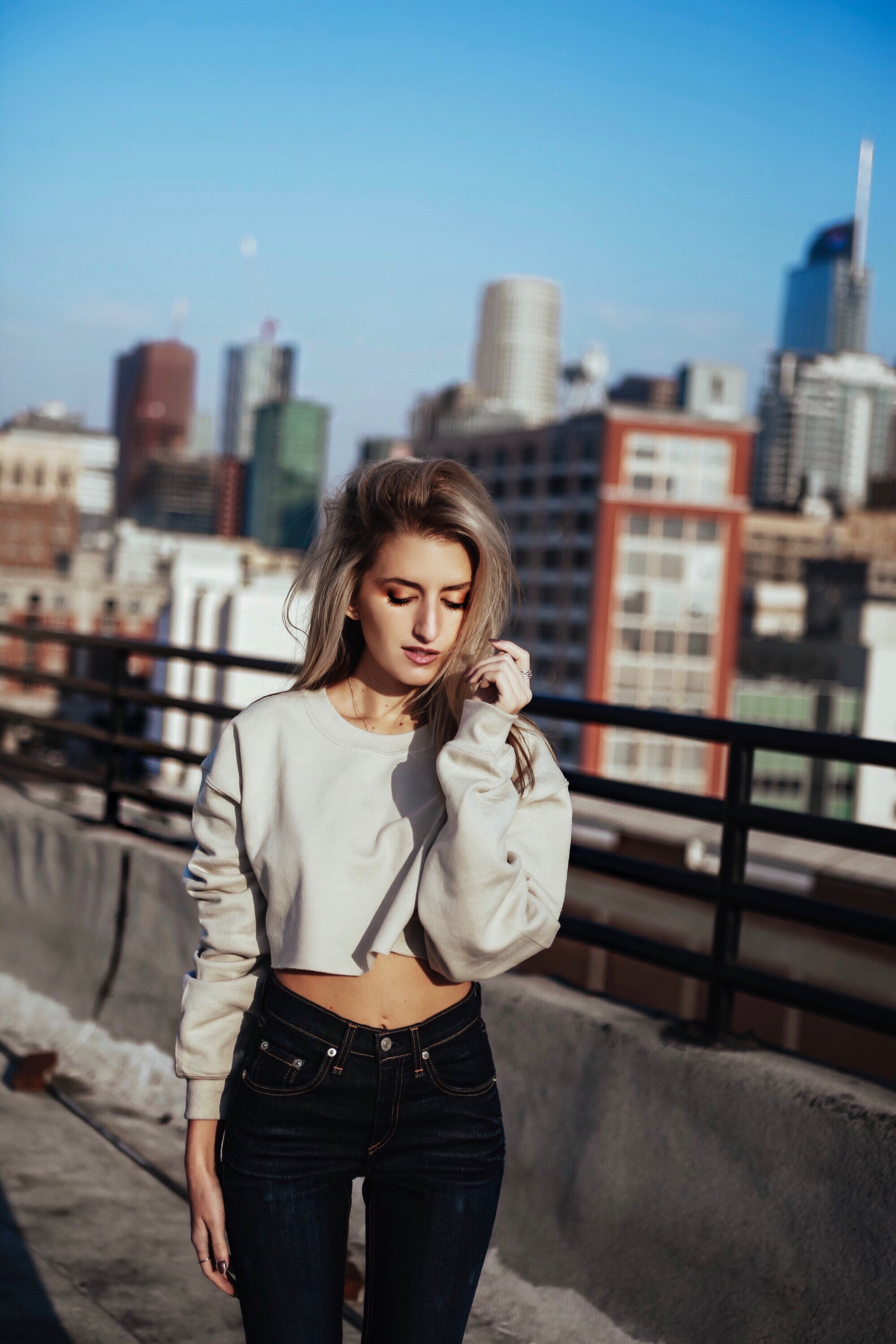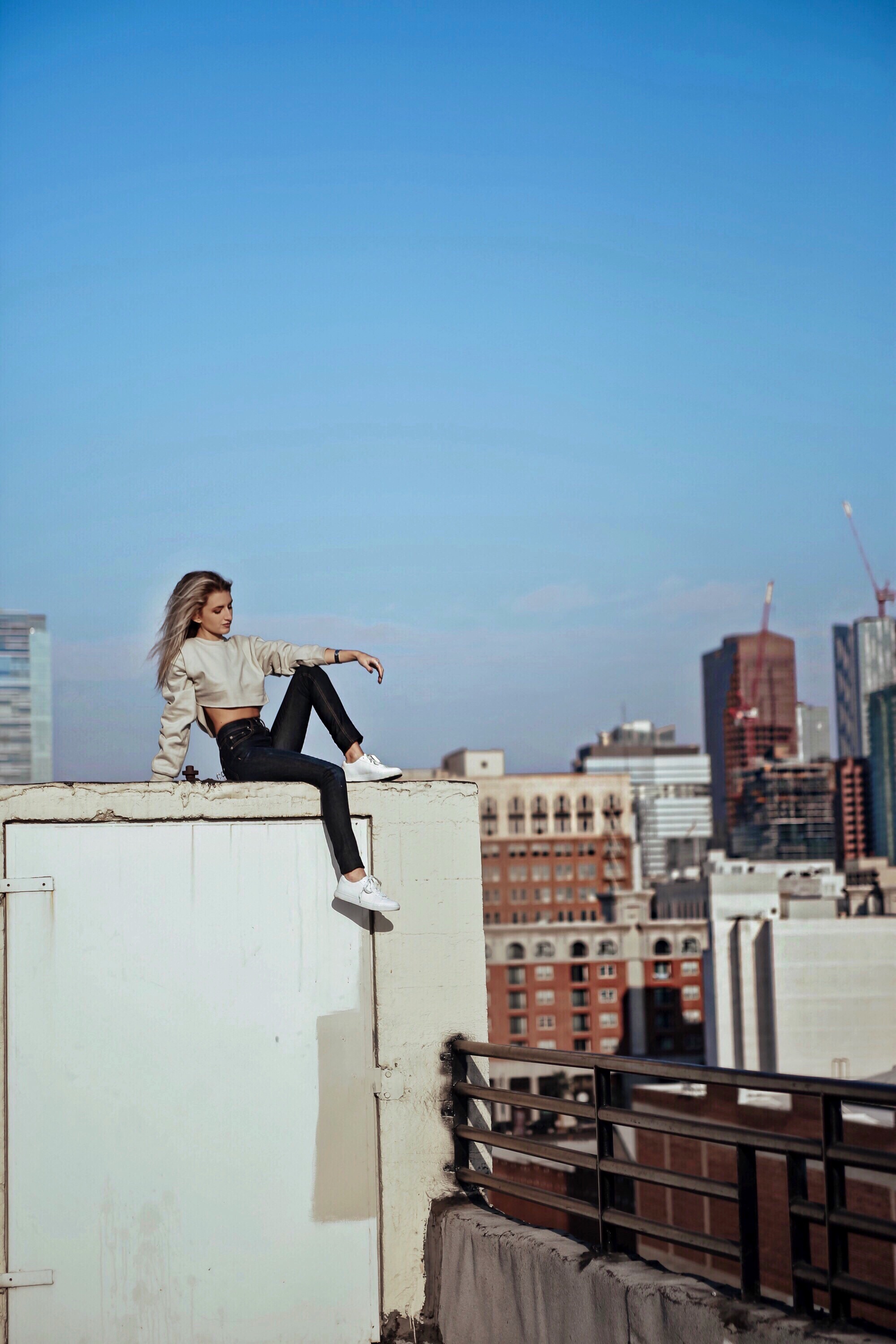 This post is all about the cropped sweatshirt and sneakers combo. Sometimes it's fun to shake things up and style more laid back and casual looks. This outfit is super easy to throw on to meet friends for brunch, run errands, etc. The cropped sweatshirt and sneakers combo is super cute but still comfortable and effortless since it's literally just jeans, sneakers and a cropped sweatshirt. So let's break it all down below.
Sweatshirt: I have been loving the cropped sweatshirts lately or even slightly dressed up/ embellished sweatshirts. I'm in LA most of the time and it honestly hasn't gotten cold here yet and sometimes I just get sick of sweaters (especially if it's hot) so the cropped sweatshirt look has been a great go-to. For this look I do think it's important to have a cropped sweatshirt over a regular sweatshirt because the crop makes it look less messy.
High waisted jeans: The high waisted jeans work with the cropped sweatshirt because it shows just enough of your stomach but not too much. I think the high waisted jeans work super well with the cropped sweatshirt over a lower waisted pair so you aren't showing so much skin.
White sneakers: I've been wearing these white sneakers so much lately! I love how they look and they work with so many different looks and from summer to winter too. The sneaker was perfect to finish off the look and tone it down a little. Shop my cropped sweatshirt and sneaker combo below.
What I Wore: Cropped sweatshirt: Pretty Little Thing // Jeans: Rag and Bone // Sneakers: Kenneth Cole
Shop My Look:

Other Cropped Sweatshirt Favorites:

SaveSave
SaveSave
SaveSaveSaveSaveSaveSave
SaveSave
SaveSave
SaveSave