What to Wear in St. Tropez
I went to St. Tropez for the first time a few months ago. It was my first time and I had no idea what to wear in St. Tropez! I wanted to be sure to do a What to Wear in St. Tropez post to help anyone out who plans on going there in the future. I'll be doing a travel guide post next too.
So I had no idea how effortlessly chic the French are. I saw so many cool girl French girls and was getting major style inspo. Originally I was worried about not being able to wear heels because of my ankle but then I got to St. Tropez and realized no one really wears heels there.  It's such a walking town so heels would be kind of tricky especially on some of the cobblestone.I defintely saw some girls dressed like they were in Vegas but that's not the vibe or at least wasn't where I went. The bedazzled sunglasses were a huge trend I saw during the day as well as these colored string bracelets that a lot of women wore stacked.
I didn't take any photos before dinner (sorry) but I did wear this dress one night with my look-alike Hermes sandals and it was perfect. I basically wore the exact same outfit I wore in this post. I've linked to what I wore to dinner in the carousel below though to help give you an idea!  While St. Tropez isn't big on heels that doesn't mean it's chill. The lack of heels was made up in everything else but especially handbags and accessories. Shop all of my outfits from St. Tropez below!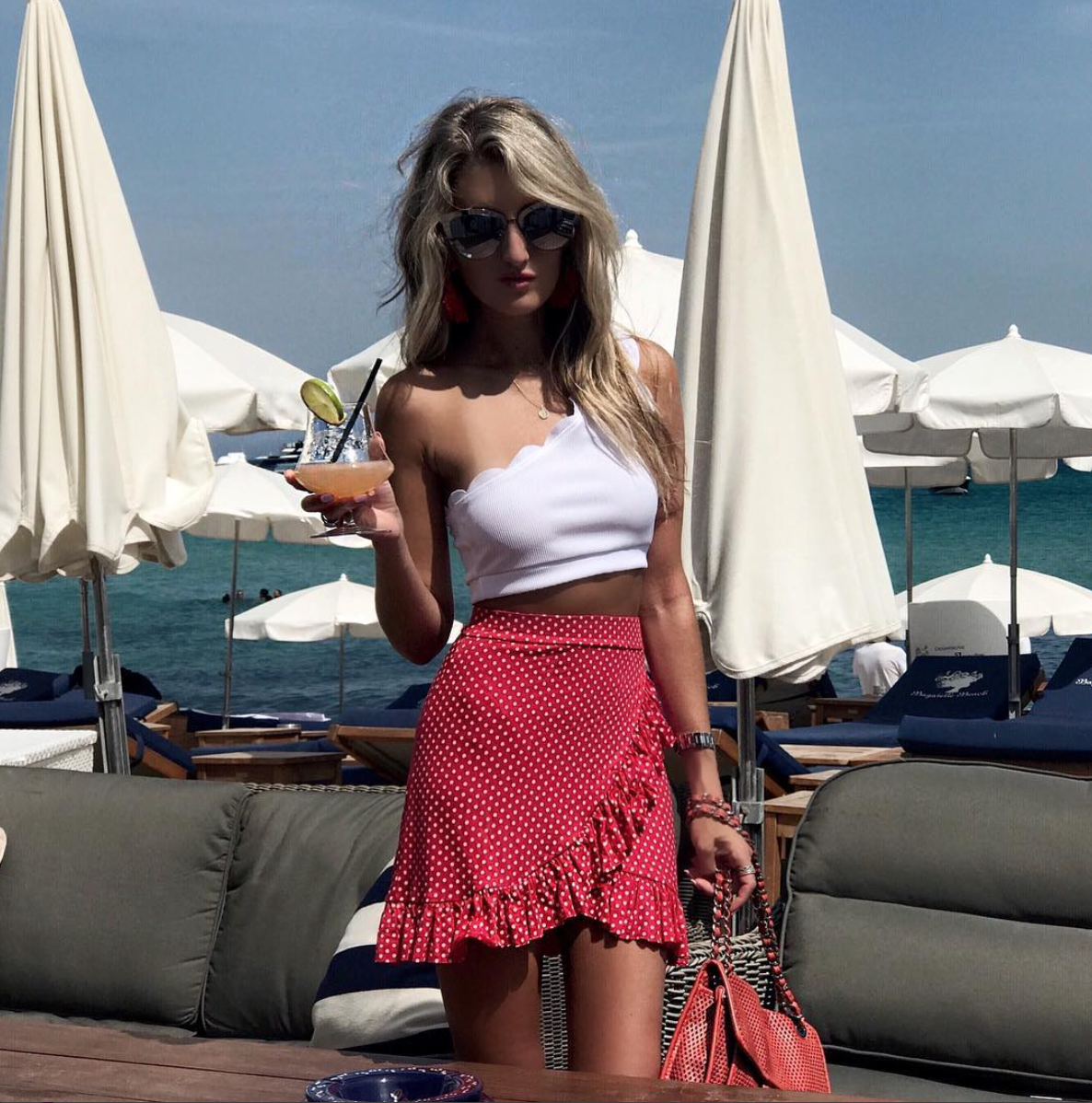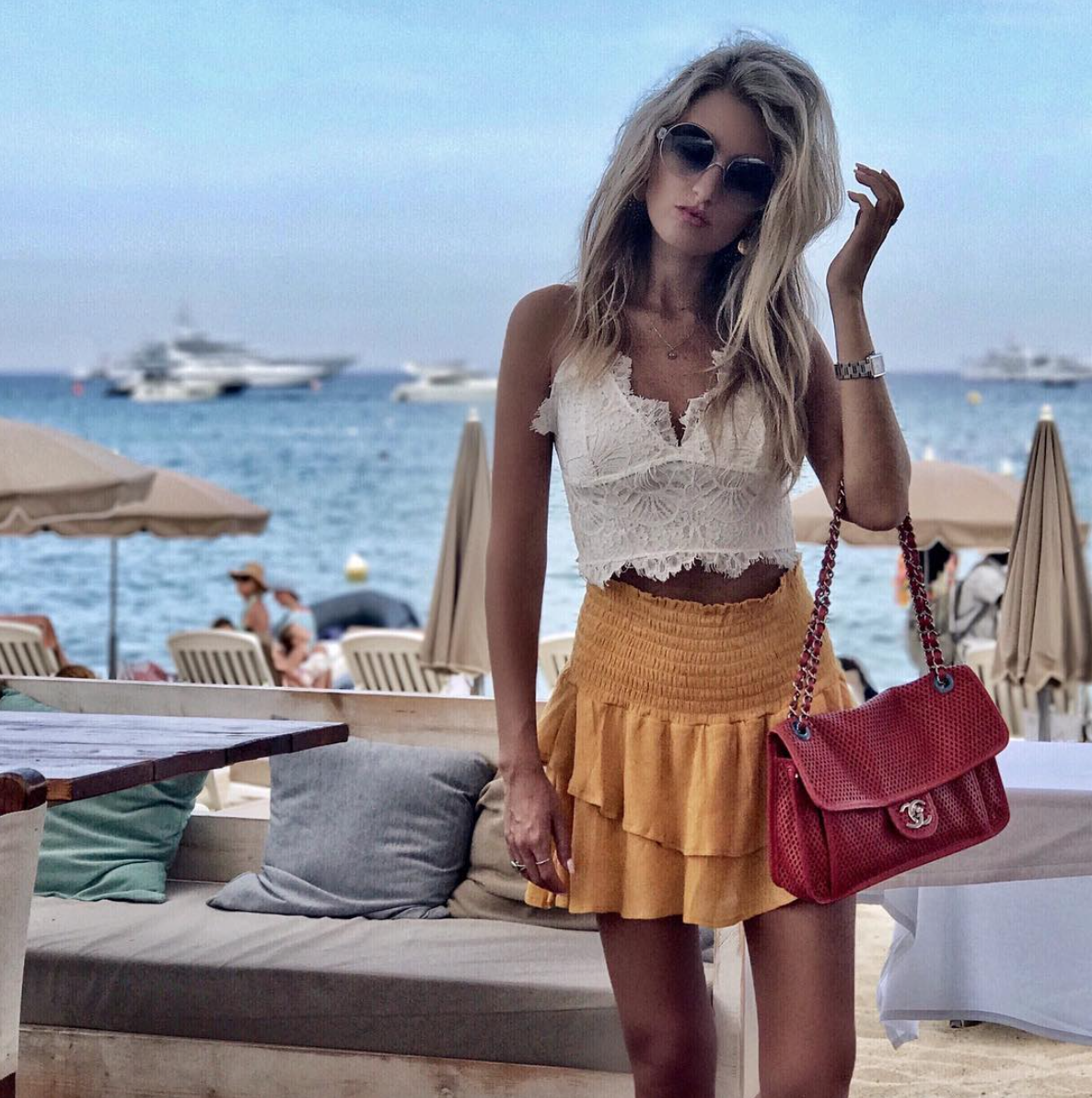 The skirt, top and sunglasses are all similar