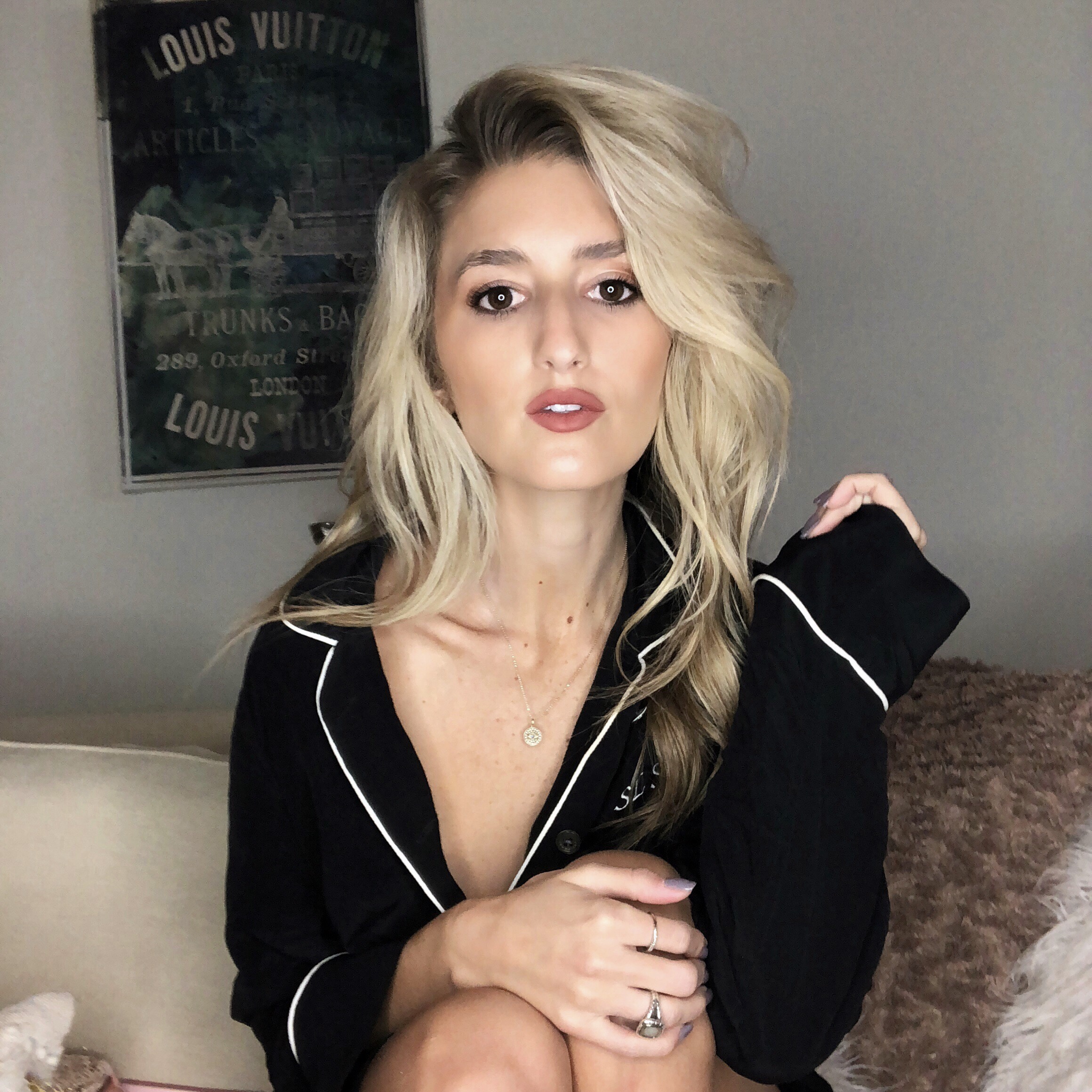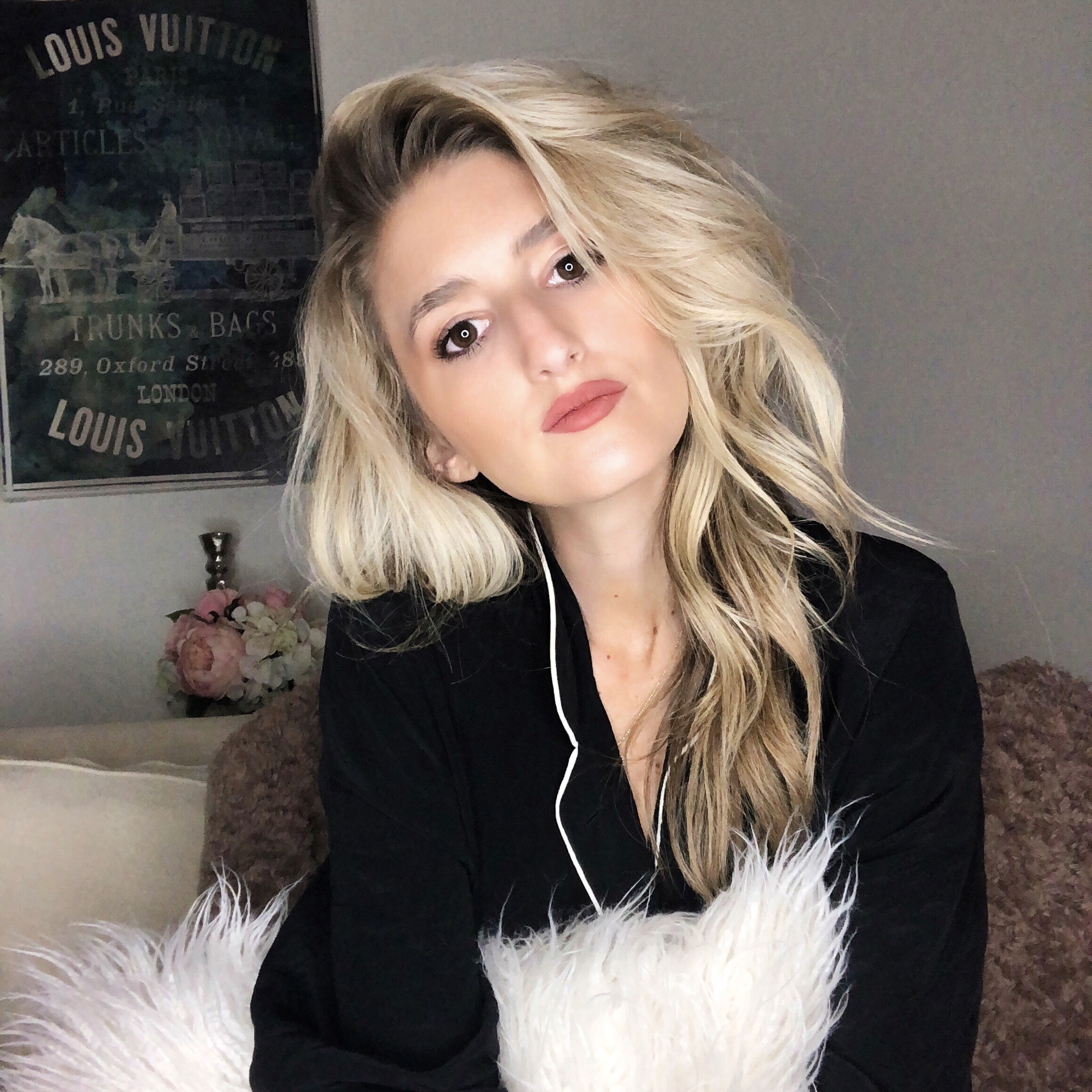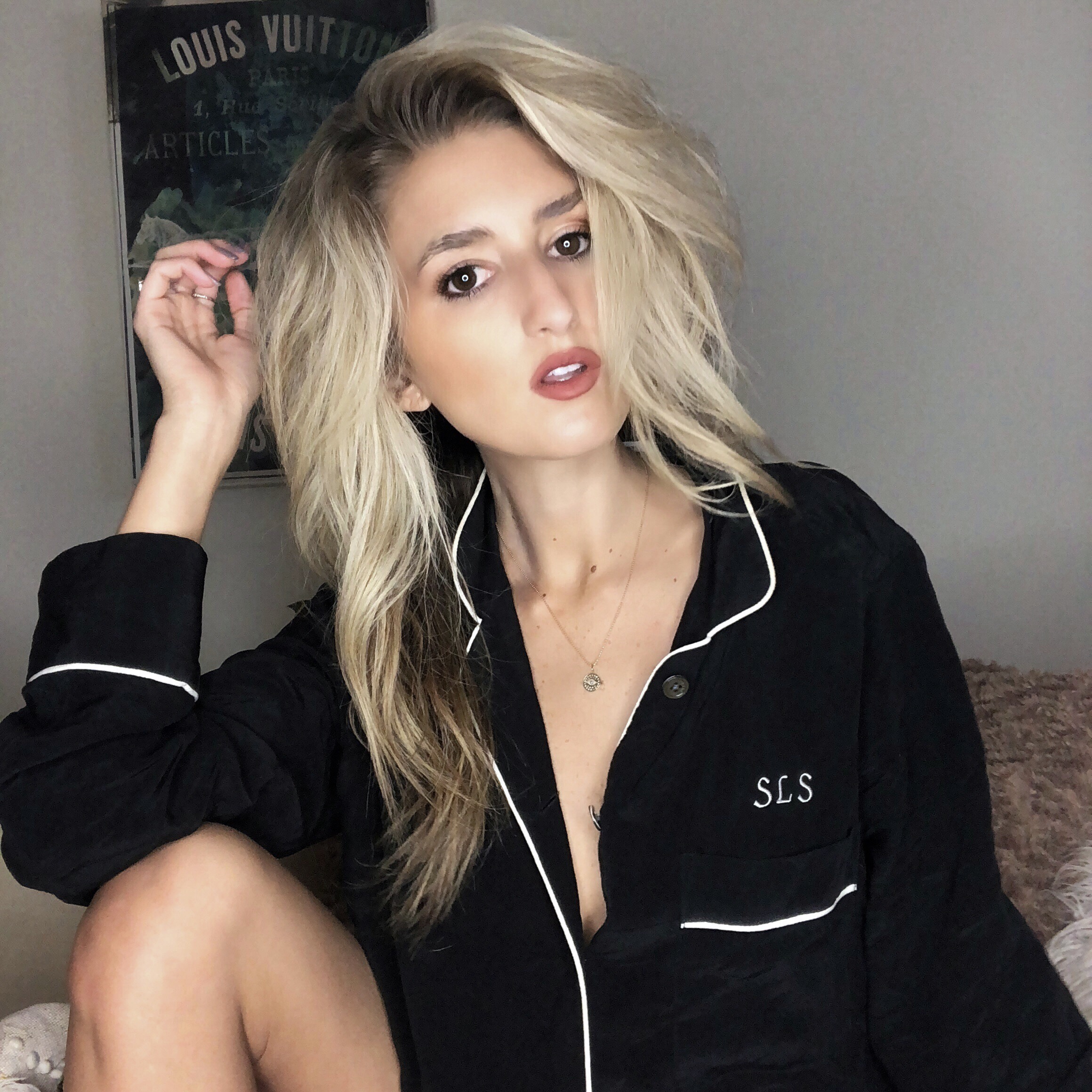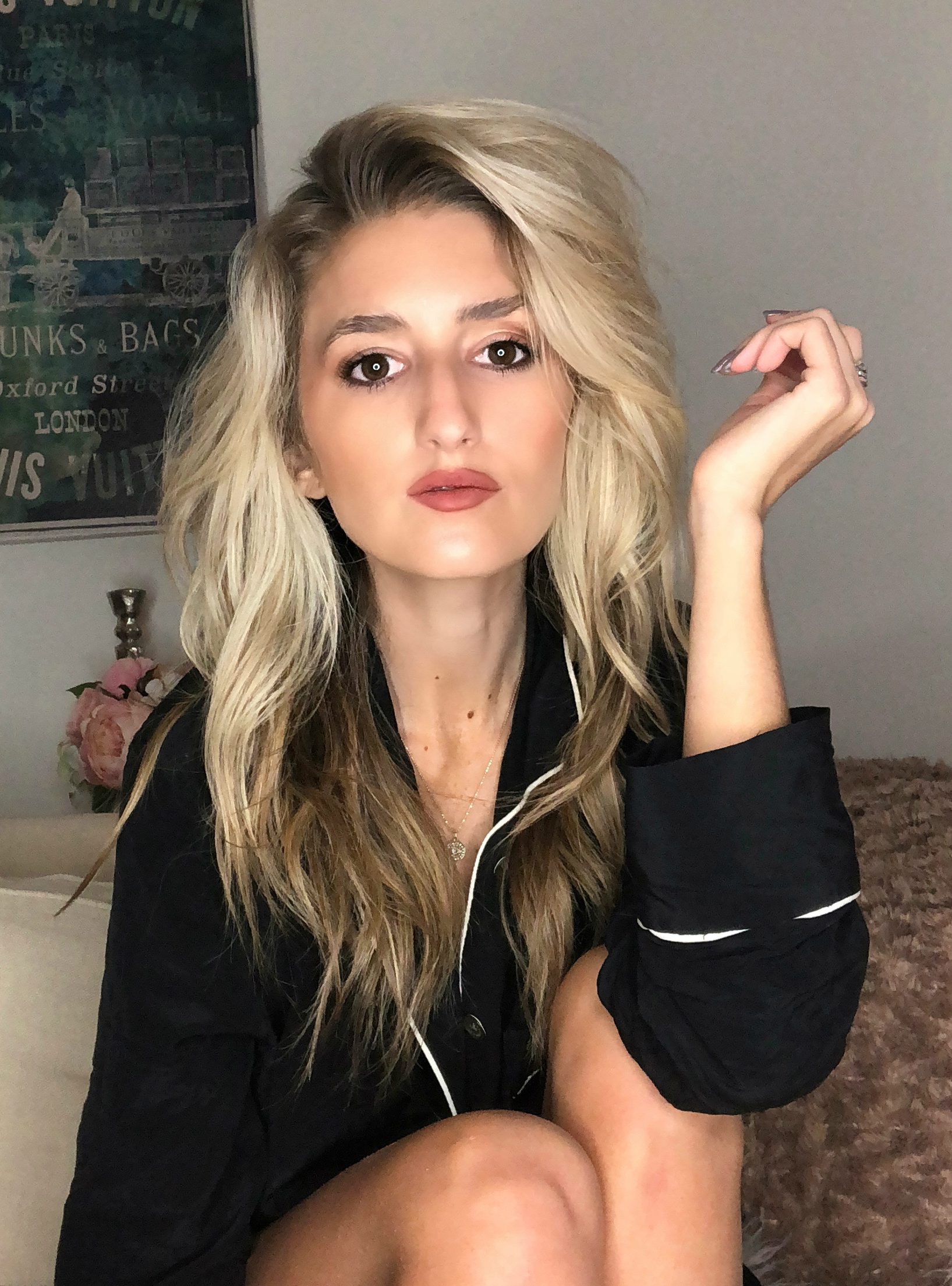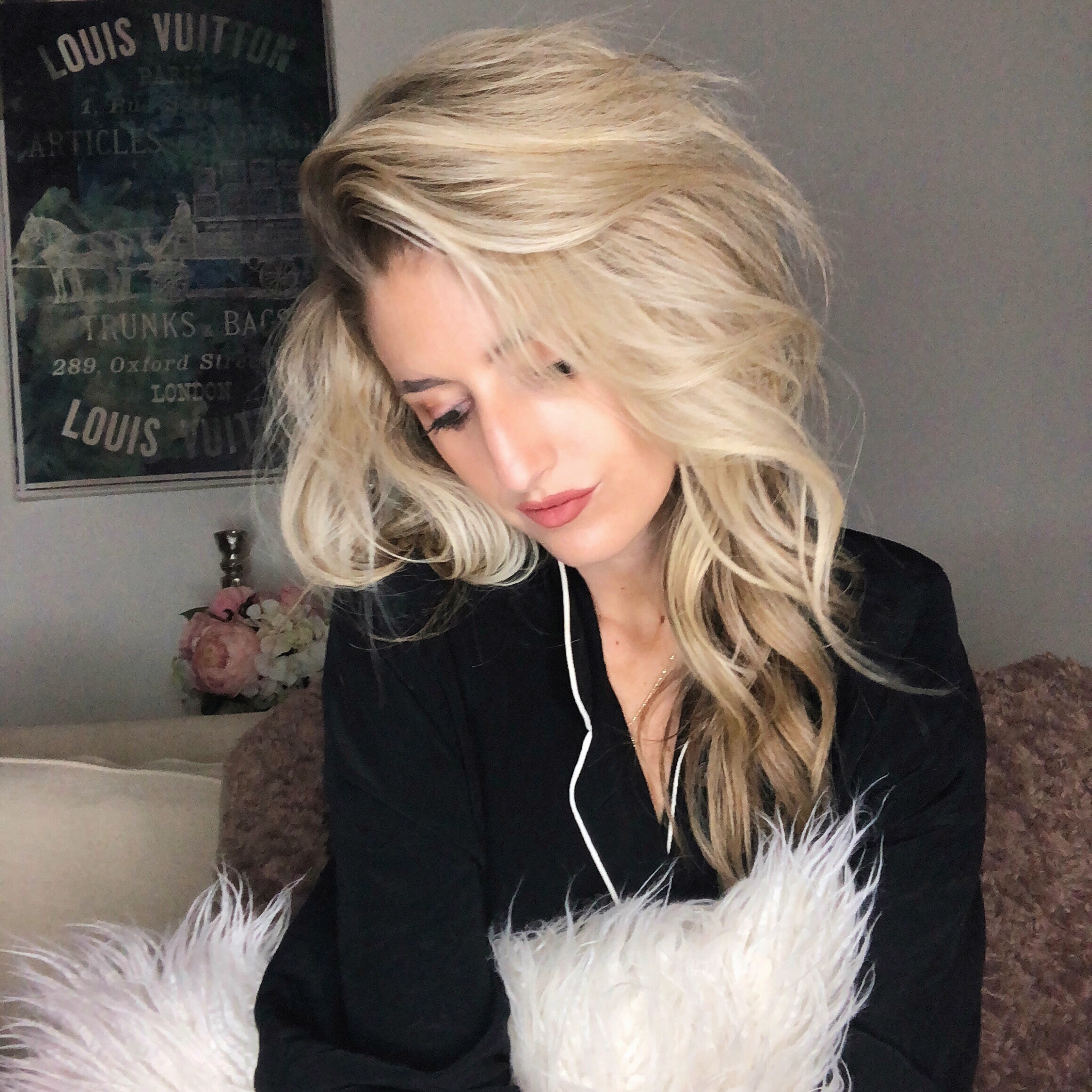 Vday is almost here! Today is all about a Valentine's Day makeup tutorial that incorporates copper-toned eye shadow, bronze highlighter and a neutral but still red bold lip. I've been trying out these products over the last few days and am really loving them. If you're still needing gift ideas (even for yourself hey why not?) check out my Valentine's Day gift guide here.
I really like this Valentine's Day makeup tutorial because the focus builds on the face which is different for me. The combination of these face products really produces a flawless complexion with a touch of bronze shimmer. The eyes play off of that same bronze shimmer but aren't too overwhelming with the face. The lip color really brings the look home though. It's the perfect pop of color. The texture is easy to manipulate too. I honestly can't describe the color other than a nude red which makes no sense but it's still bold like a red but is kind of nude-ish. I'm really into it. Let's break down everything below:
FACE:
1. Zo Skin Health Oclipse Sunscreen Primer – I love this primer because it doesn't make you shiny at all. It also has sunscreen in it which is super important
2. Image Skincare foundation – This foundation is no joke! I really felt like it made my skin super even and smoothed out any flaws. I thought the shade was perfect for me too. It was just enough color without looking too bronze. Shade: Suede
3.  Cover FX Setting Powder – I usually don't use setting powder but after trying this one out, I can say I'm definitely going to add it to my routine. It was the perfect finish to the foundation and created a very flawless and photo-ready finish. Shade: Translucent Light
4. L'Oréal Lumi Glow Amour – This is super easy to use. All you have to do is add a few drops to your cheekbone and lightly rub it in. I probably used about 5 drops on each cheekbone. This color is a copper tone as well so it brings the eyeshadow and eyeliner together. Shade: Golden hour
5. Burt's Bees Blush – The last step of my face makeup is the blush. I really like this shade because it's more of a mix between a blush and bronzer. Whenever I pick out blush, I always go for a shade that's slightly more bronze toned than pink. Shade: Toasted cinnamon

EYES:
1.  Burt's Bees Eyeshadow: I love this palette so much! The colors are a copper/bronze palette and I'm so into it. Burt's Bees is also all natural which is so important. Shade: Blooming Desert
2. Burt's Bees Eyeliner Pencil: This color is a great shade because it works off of the copper/bronze shades in the palette. I just lined below the lash line but from the corner of the lash line to the middle to create a smokey, cat eye look. Shade: Warm brown
3. Maybelline Mascara: The next step is the mascara. This mascara really helps keep your lashes up and curled without having to use an eyelash curler.
4. 100% Pure Eyebrow Brush – this eyebrow brush basically looks like a mini mascara. I love the brush because it's easy to brush up your brows and gives just enough color so you can really shape them
5. Burt's Bee Eyebrow Pencil– After using the eyebrow brush, I like to use the pencil to fill in the brows and define some of the small details

LIPS:
1. NYX Soft Matte Lip Cream – This color is called Leon and I'm super obsessed with it. I love a bold lip but to be honest with you, red just doesn't look great on me. This is a perfect alternative because it's dramatic enough but is a great mix of a neutral and red as strange as that sounds. I didn't have to use lip liner with this shade either. I felt like the consistency and brush allowed enough control where you could overline slightly with the brush if you wanted. Shade: Leon

I hope you have as much fun as I did recreating this Valentine's Day look.  Happy Valentine's Day everyone!
SaveSave
SaveSaveSaveSave
SaveSave
SaveSave
SaveSave
SaveSaveSaveSaveSaveSave
SaveSave
SaveSave
SaveSave
SaveSave
SaveSave
SaveSave
SaveSave
SaveSaveSaveSave
SaveSave