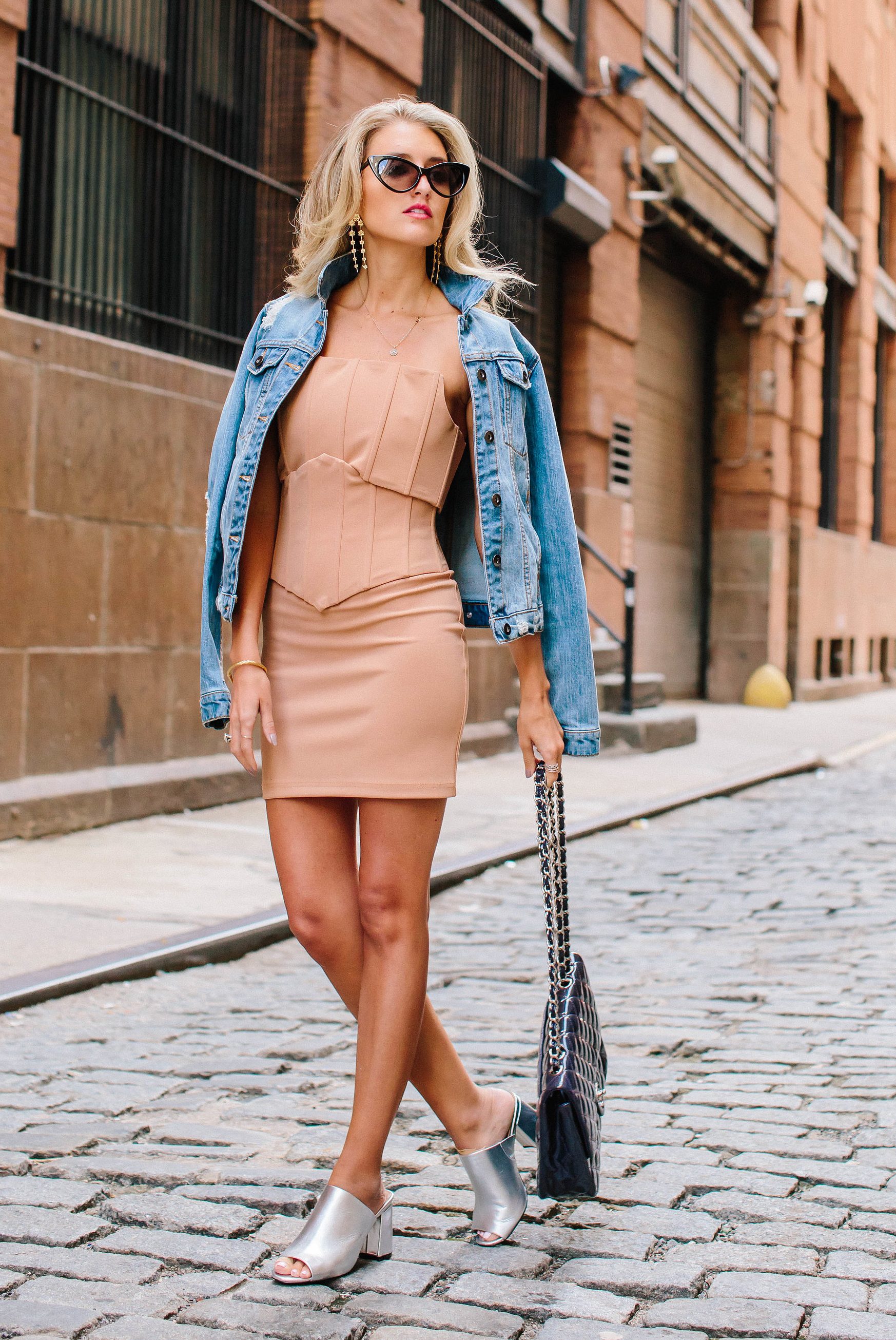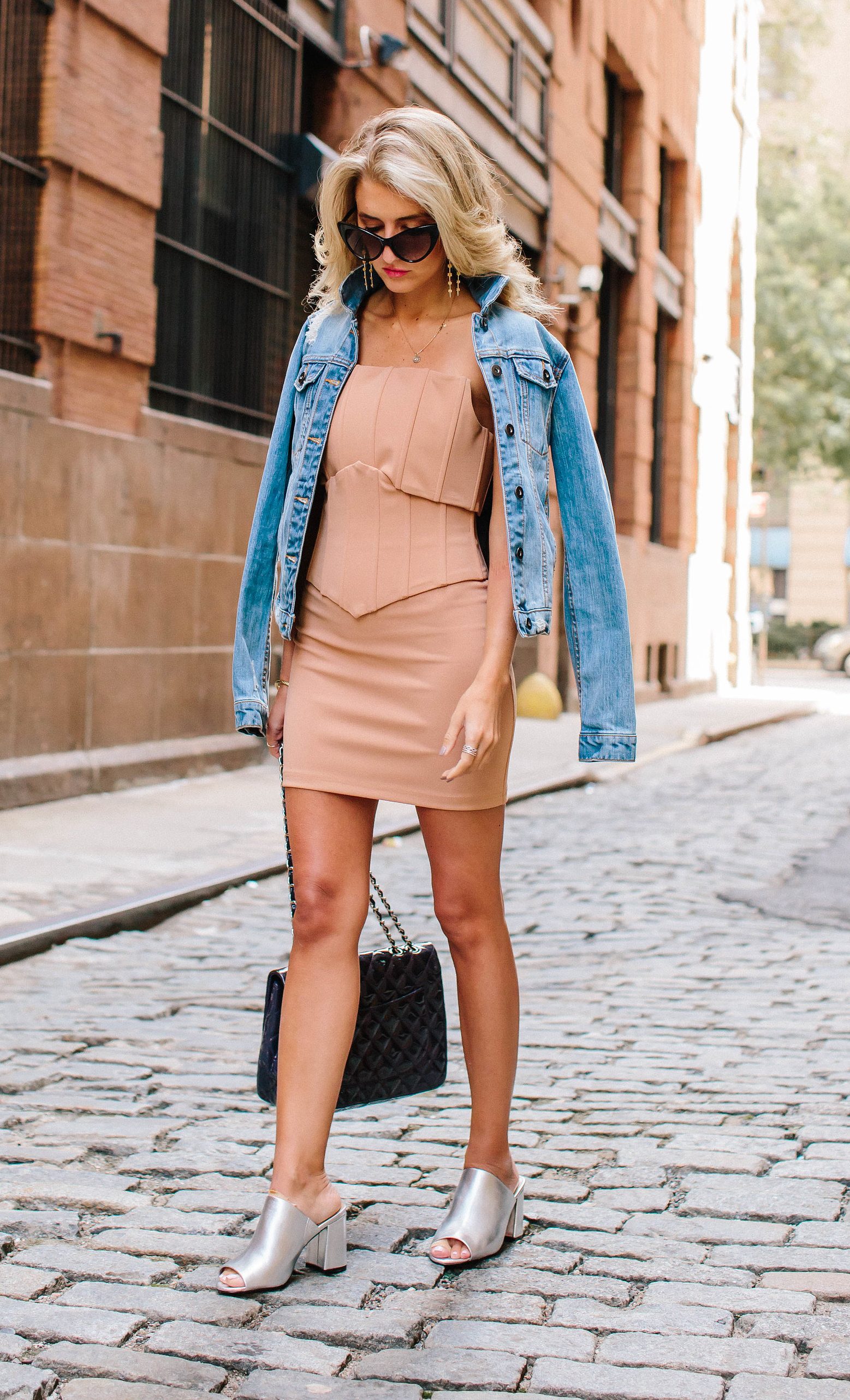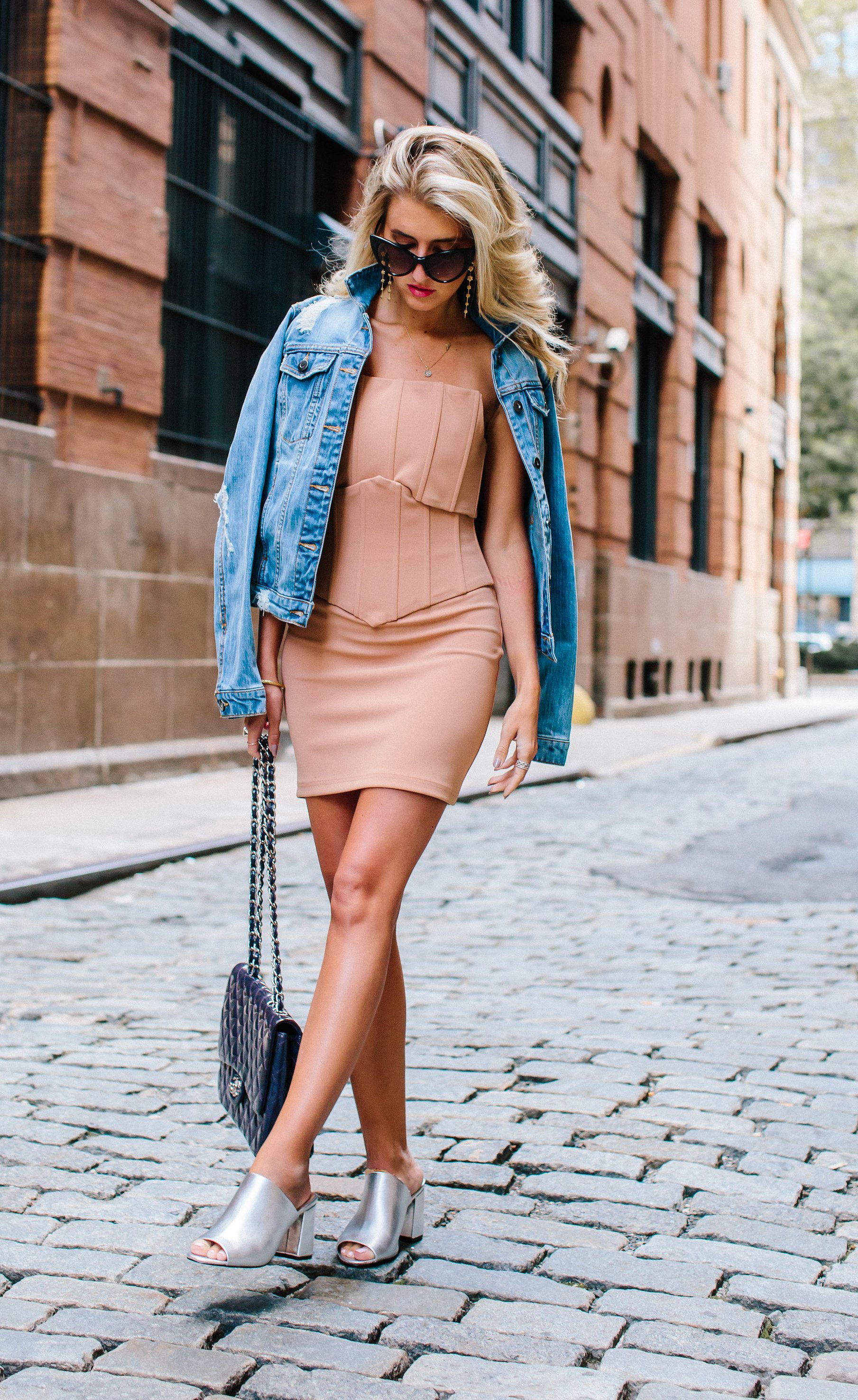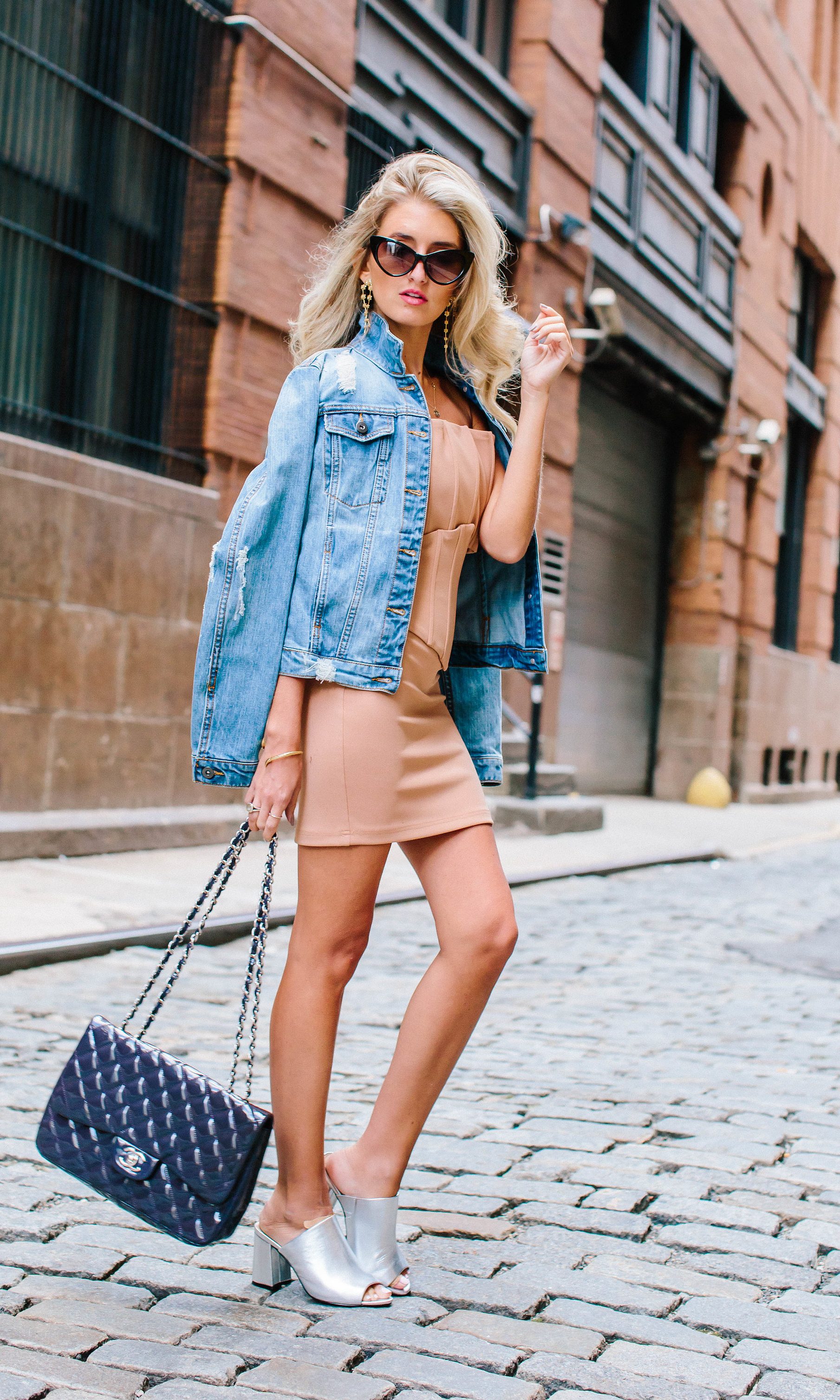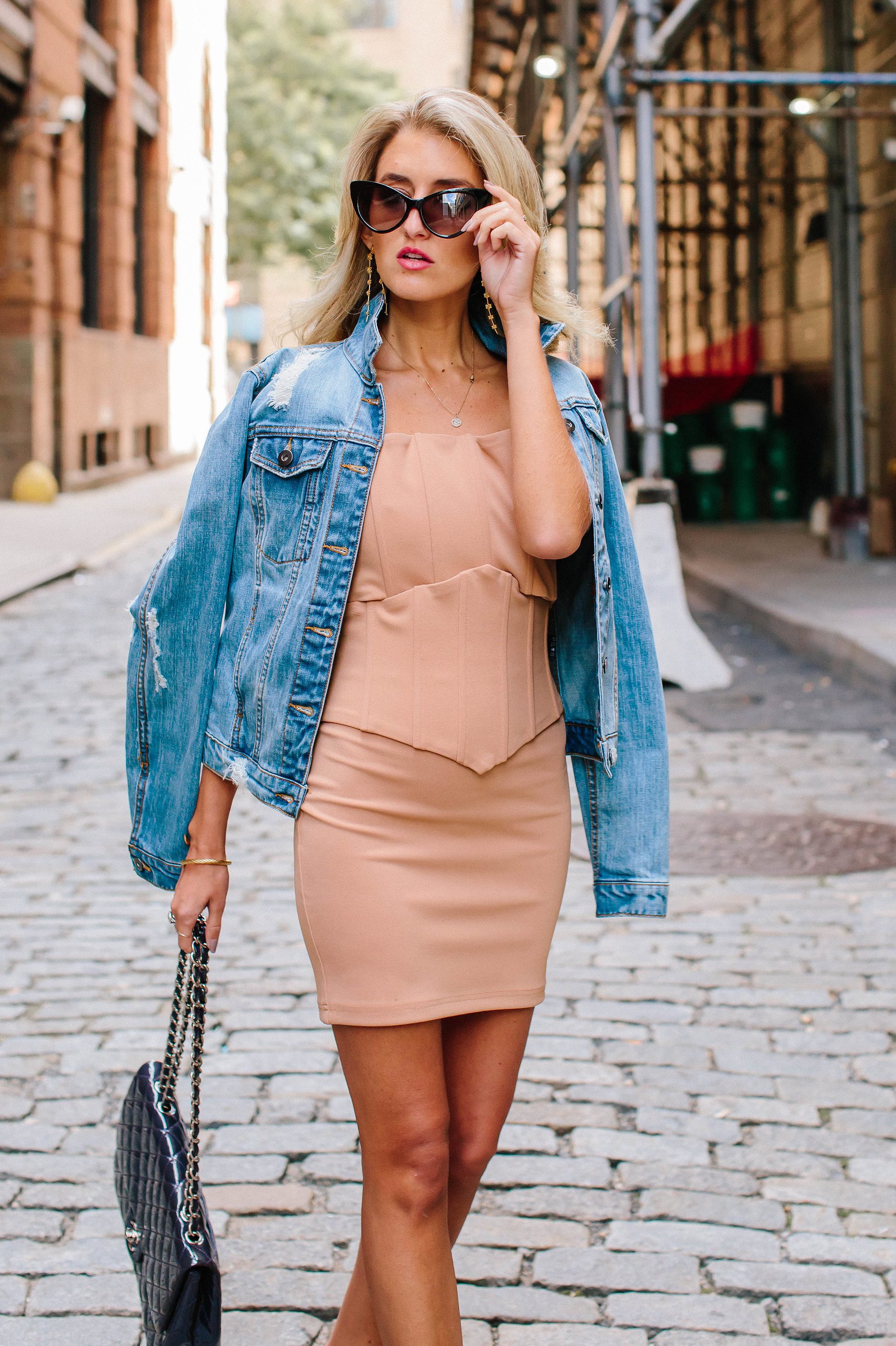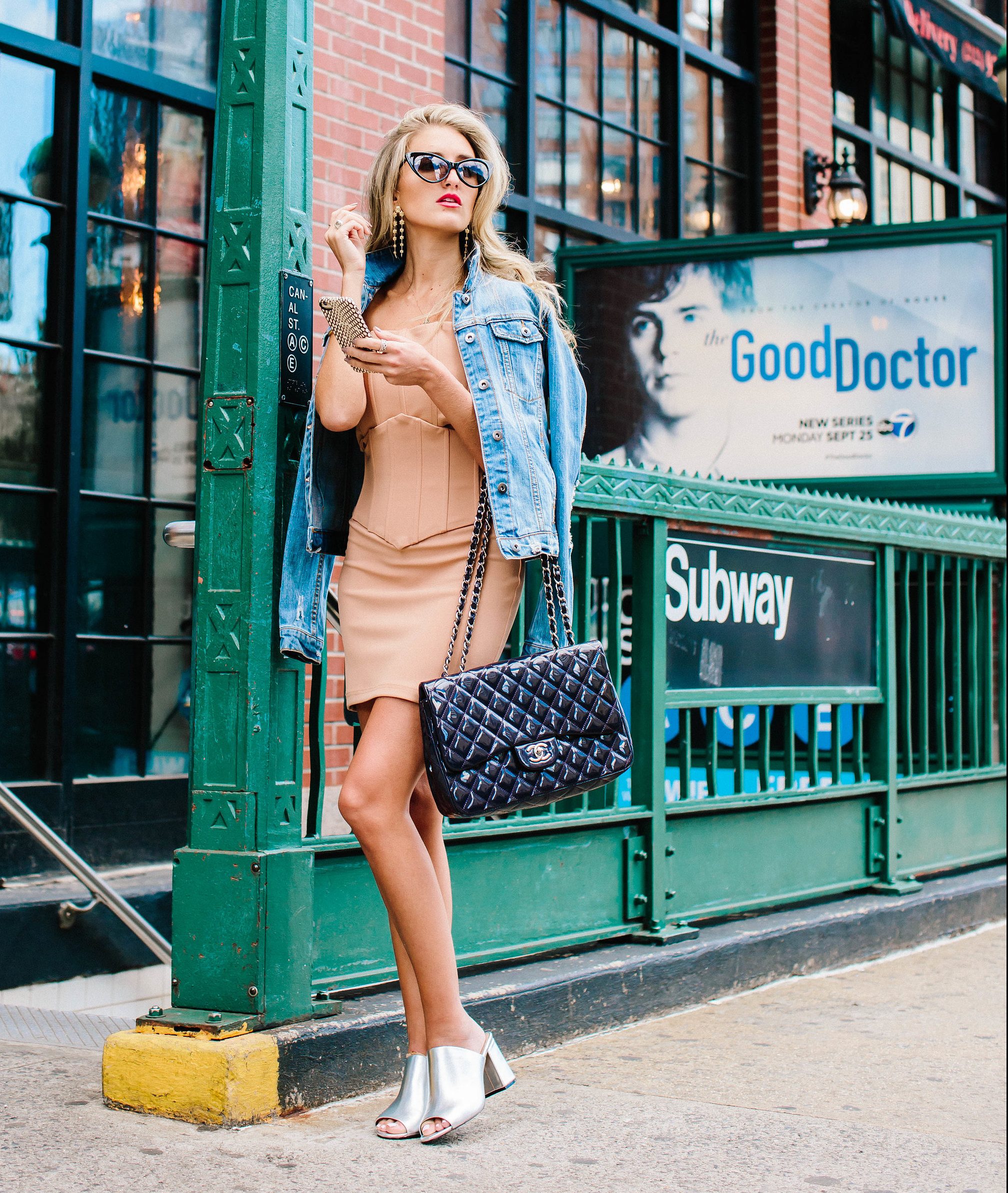 My Saturday NYFW look is all about the power of accessories and how styling a piece can completely change the overall vibe of an outfit. I'm going to touch on the power of accessories and how I styled this typically evening set into a daytime outfit.
First things first though… what did I do on my Saturday during NYFW anyways? Great question, I had to look back on my calendar but here's part I of my Saturday. My Saturday started out at the Taoray Wang show which was amazing. Then I headed uptown to get the most amazing hair treatment ever done. It's called the Kerastase fusio dose. That's honestly why my hair looks so good in these photos. After the treatment, I headed over to the Vogue Retreat for a little fashion week oasis and some truffle popcorn.
So let's break down the outfit details and get into the power of accessories. We can't really talk about the power of accessories until we know what we are accessorizing though. I fell in love with this nude skirt and top set because I felt like it was really unique. Since this was more of a fitted look I wanted to make sure to style it with pieces that dressed it down for the day. This light wash denim jacket was perfect for that. I'm guilty of not actually wearing jackets but swinging them over my shoulders. Maybe this is one of the reasons why I'm always cold. I'm also guilty of always popping my collar. I'm not sure if this is a small piece of growing up in Charlotte that I carried with me but I think it elevates the look and makes it classic.
The power of accessories really comes into play here. I had some sort of metallic and or vinyl piece in most (if not all) of my fashion week looks and this look was no different. These metallic slip on mules saved so many fashion week outfits and I loved the combination of the lighter silver with the rest of the outfit. Speaking of fun materials, this patent leather Chanel bag is perfect. The jumbo size not only fits all of my things (read backup chargers) but I thought it was a fresh twist on a classic look. The jumbo size also helped dress the outfit down and make it more appropriate for the daytime. This bag is actually vintage and from Trendlee. You can still get it here. All of their vintage bags literally look brand new and they have so many unique pieces.
These last two accessories are small but powerful. I feel like if I had chosen different ones it would have easily shifted the overall vibe. I decided to wear these black, cat eye sunglasses which worked perfectly with my hair. It gave the look 1950s vibes especially with the popped collar on my denim jacket. The Carla Amorim earrings kind of has a more regal vibe to them too. I added another touch of gold in the bracelet as well.
I think this outfit is the perfect example of the power of accessories and how styling can change the overall vibe. This set could easily have been an evening  look if I had styled it differently. Another thing I love about fashion week is seeing how people style different items. I think this outfit is a perfect example of that too.
What I Wore: Skirt: Zachary the Label (similar here) // Top: Similar (here) // Bag: Chanel via Trendlee // Sunglasses: zeroUV // Earrings: Flont Club by Carla Amorim // Shoes: Steve Madden // Denim Jacket: DSTLD // Bracelet: Stella & Bow
Shop My Look: