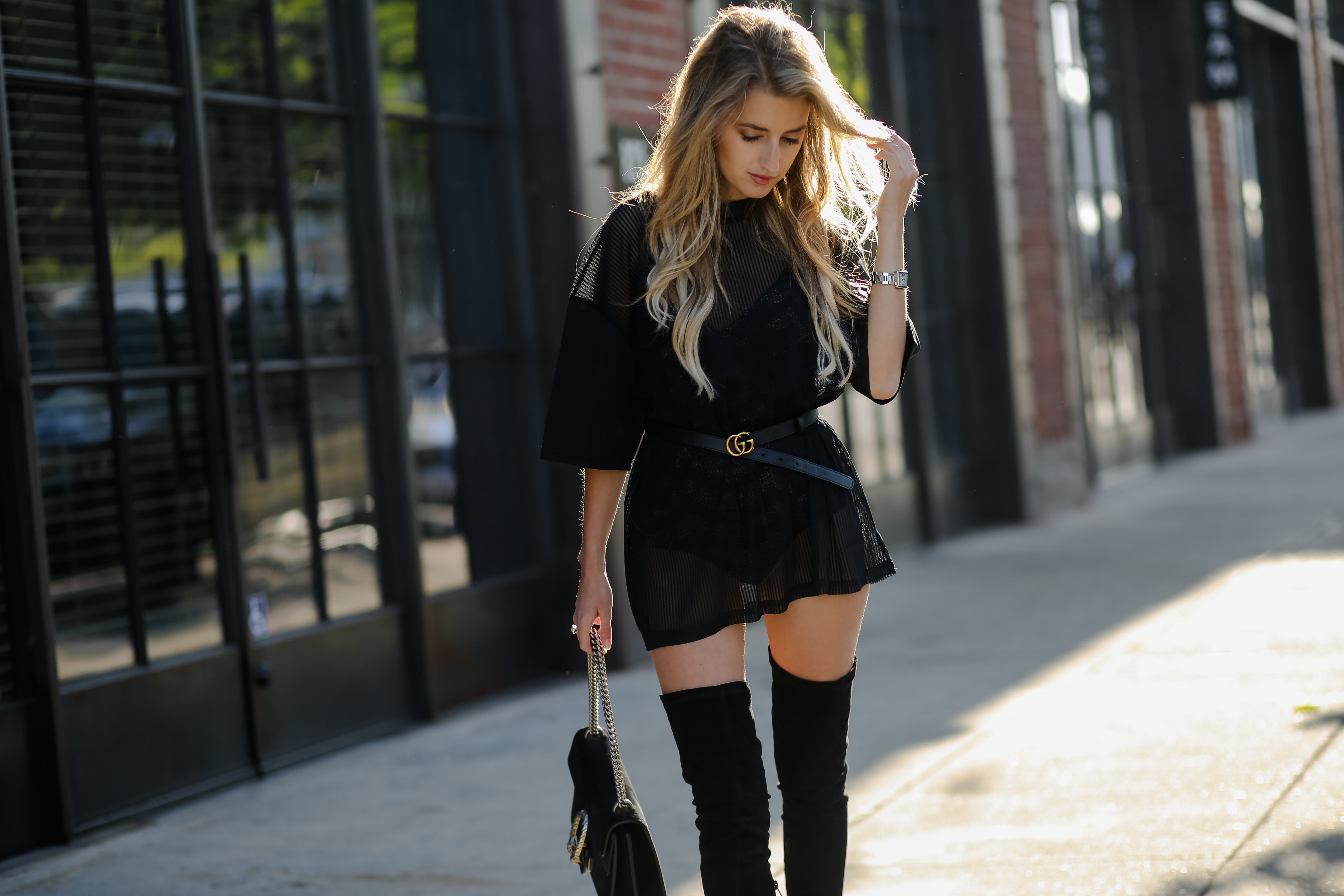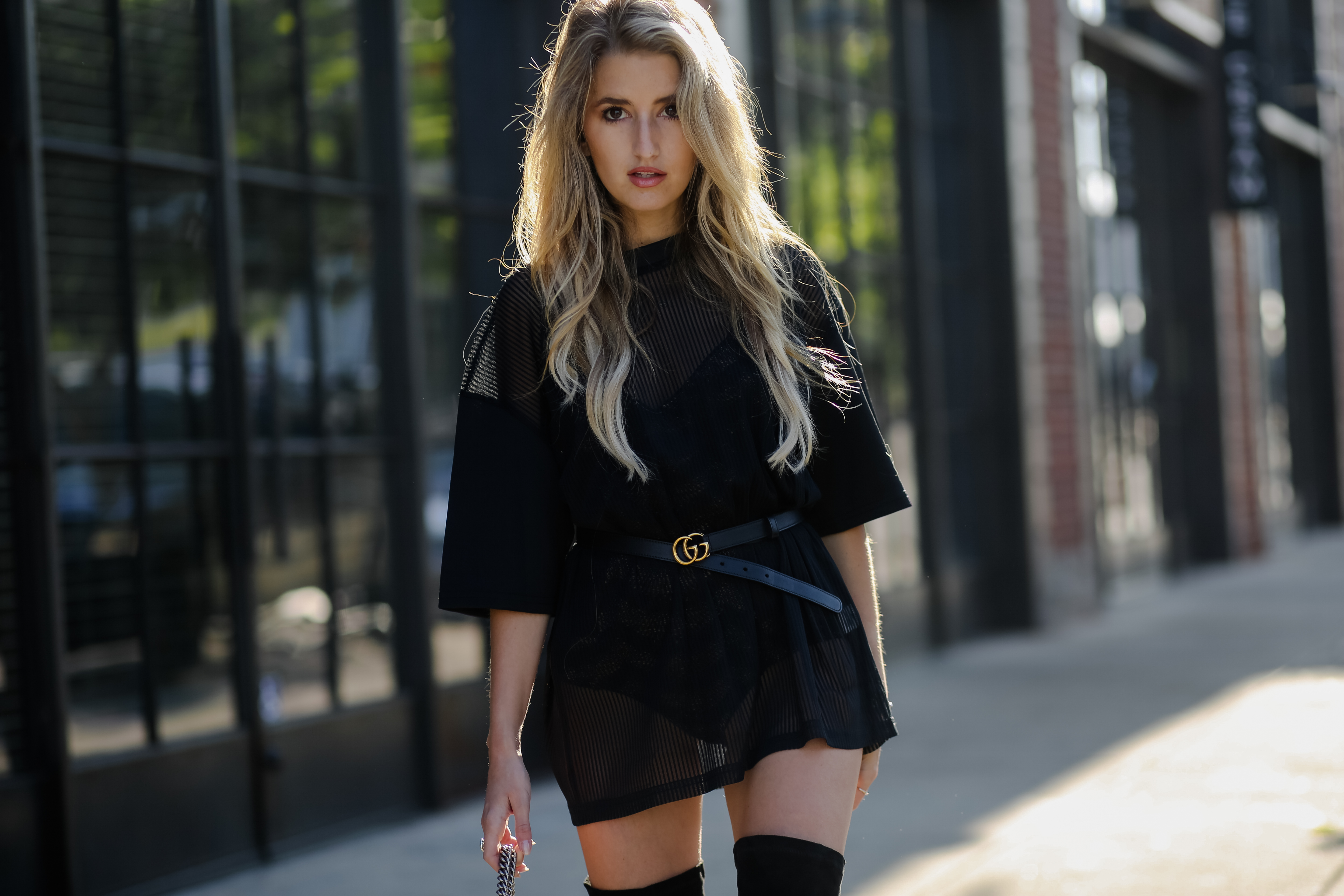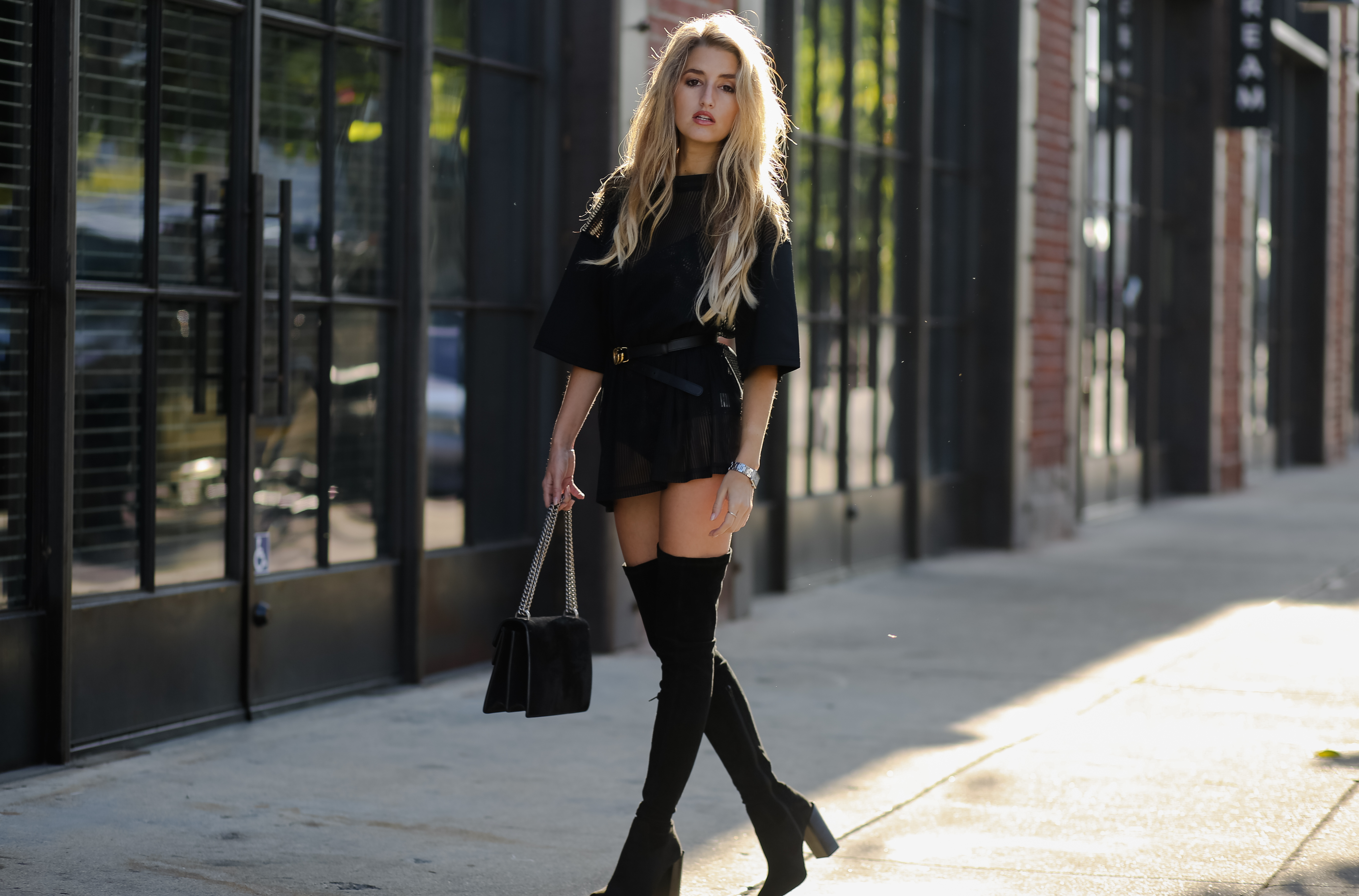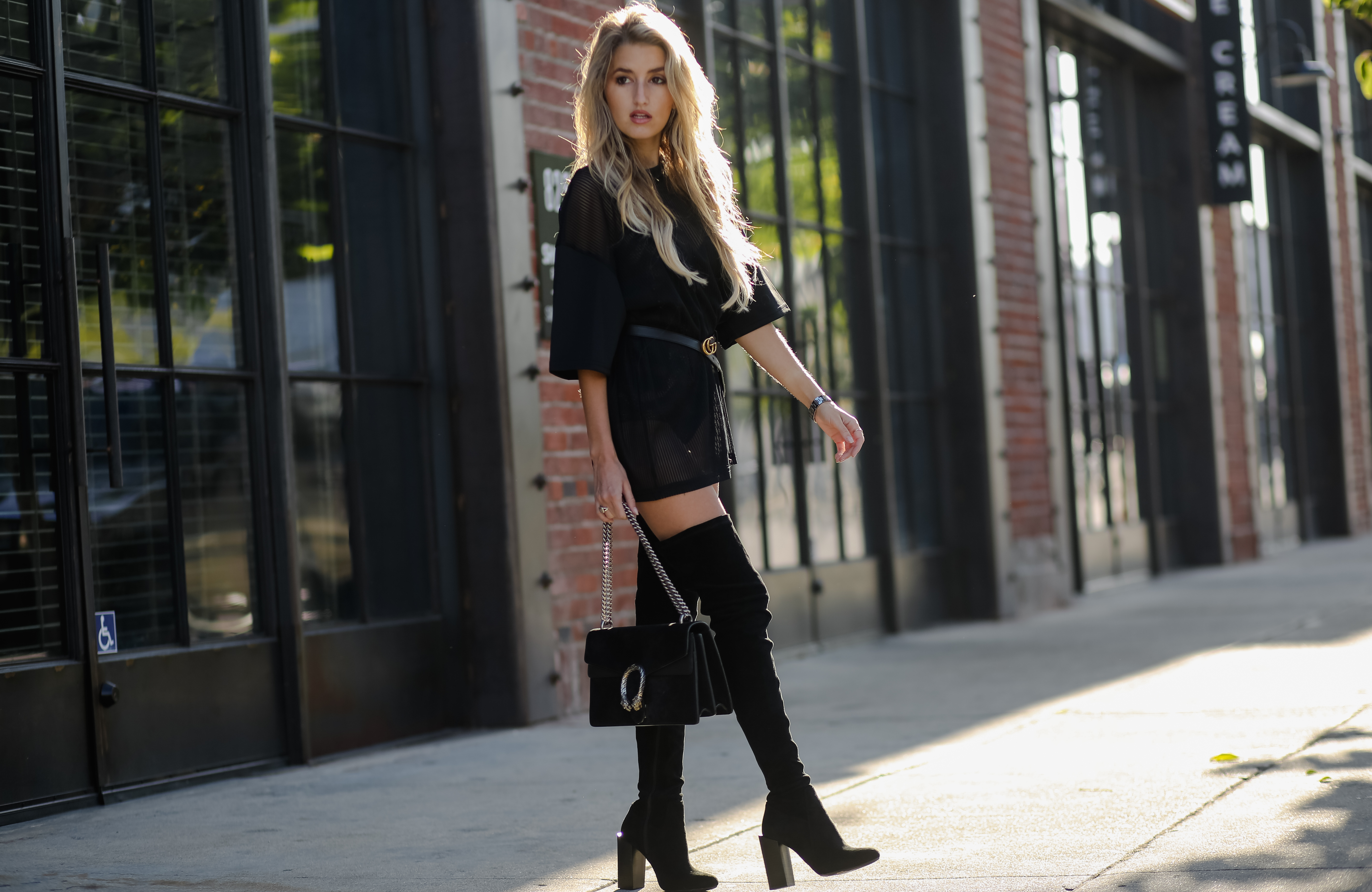 This look is a combination of the shirt dress and the sheer trend. I found this oversized sheer shirt dress and thought it was so cool! Mastering the shirt dress is hard so I'm going to share with you a few of my tips and tricks.
Tip 1: Make sure you know what you are comfortable with. This sheer shirt dress was styled with a bralette and briefs but I wanted something a little more covered up but still sexy. I found this amazing bodysuit from Haute & Borrowed that I wore underneath it. Just as a sidenote: Haute & Borrowed is a company that you can rent designer clothes from like this Nightcap Clothing bodyysuit that I'm wearing. They also have amazinggg jewelry. It's basically all of your favorite brands in one place. (WWKW for $20 off your first month). Anyways, so the bodysuit was the perfect solution for this shirt dress
Tip 2: Look at how the shirt dress fits you. Is it too boxy, just right, etc. It looked a little too boxy on me so I finished it with a Gucci belt just to define my waistline.
Tip 3: Look at how much leg you are showing. I know this is a sheer shirt dress so it's a lot as is but you don't want to look like you forgot your pants. I was showing a lot of leg for my liking and it looked a little unfinished to me. I decided to wear this with over the knee boots because honestly it was too much leg without them! The over the knee boots are not only my favorite boots ever but they cover up just enough of your leg to make you not look like you forgot your pants.
That's how I styled my sheer shirt dress! I wore this outfit to the Lacôme event for their new mascara and it was the perfect evening look. This outfit is also a great Saturday night go-to.
What I Wore: Shirt dress: Similar here and here // Boots: Jeffrey Campbell // Bag: Gucci // Belt: Gucci // Bodysuit: Revolve (buy and similar) // Haute & Borrowed (rent and get $20 off your first package with promo code WWKW)
Shop my look: