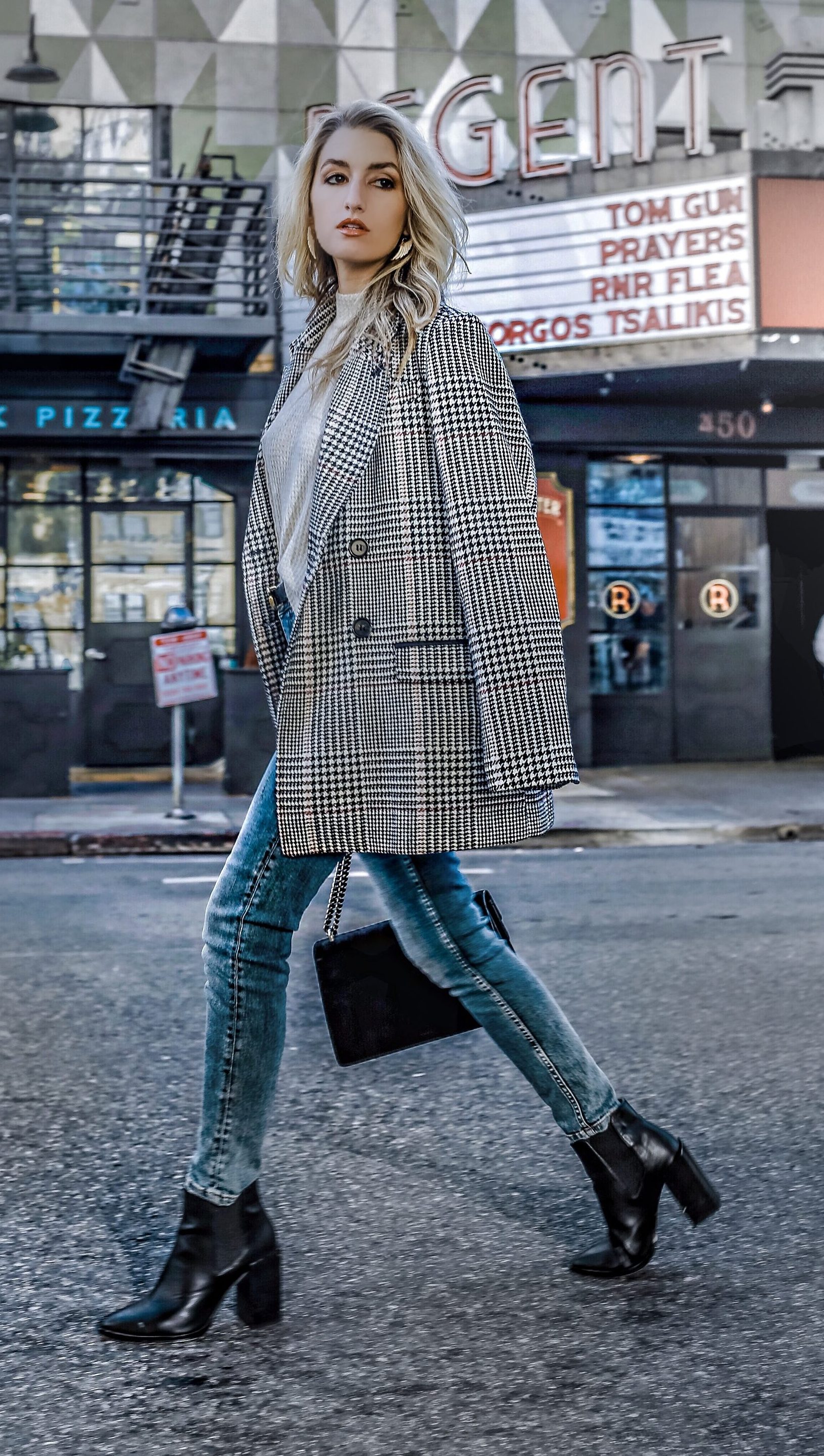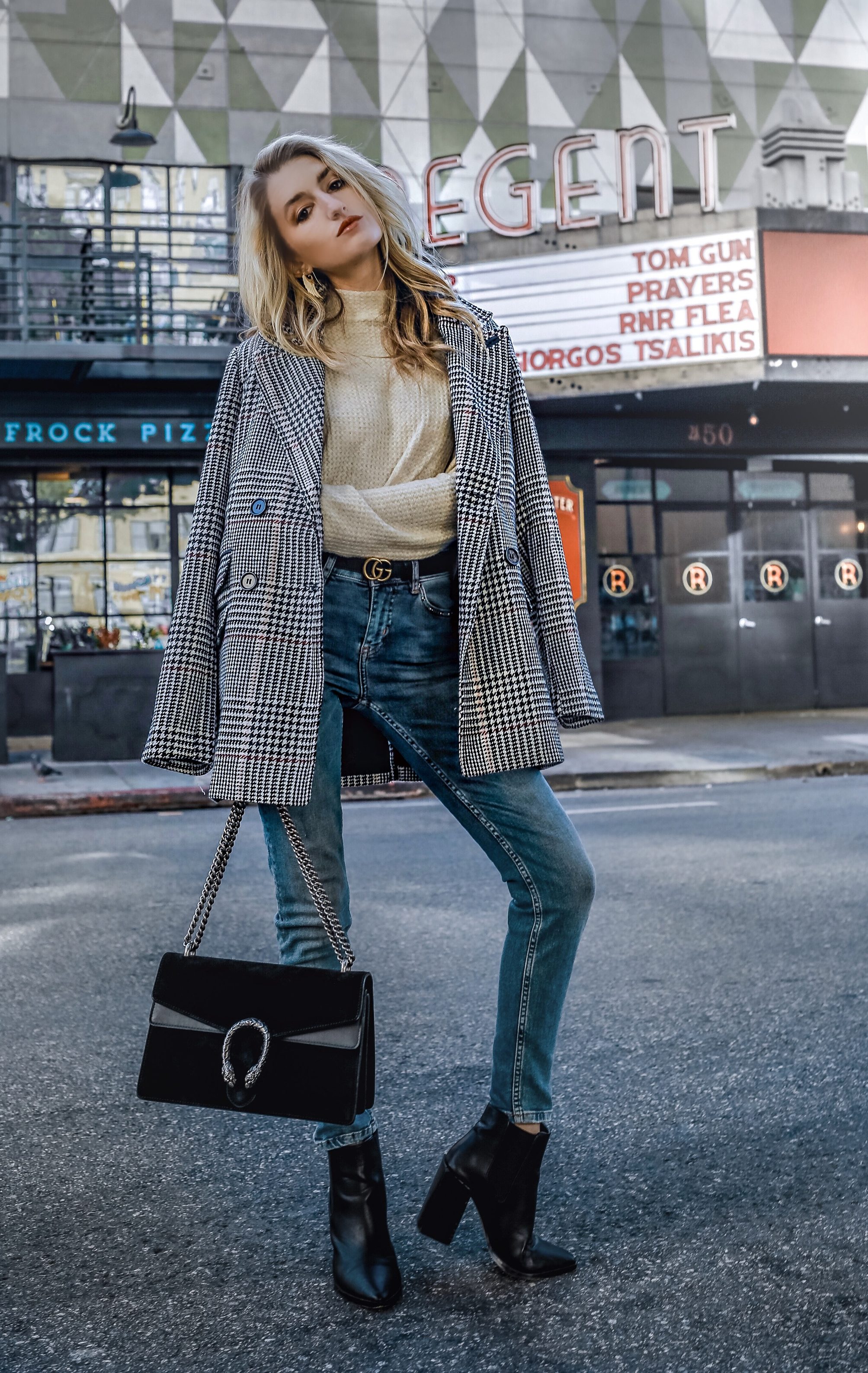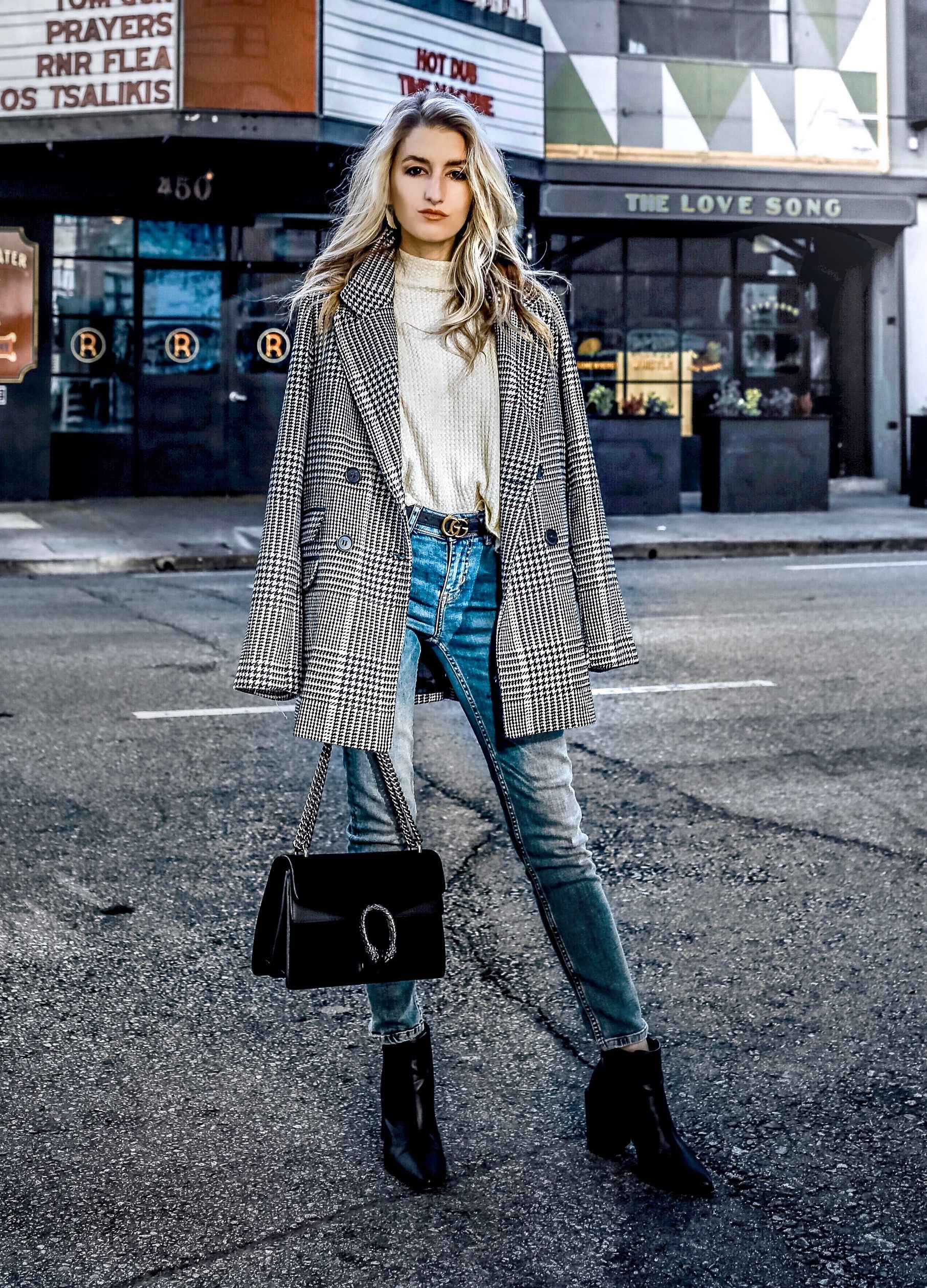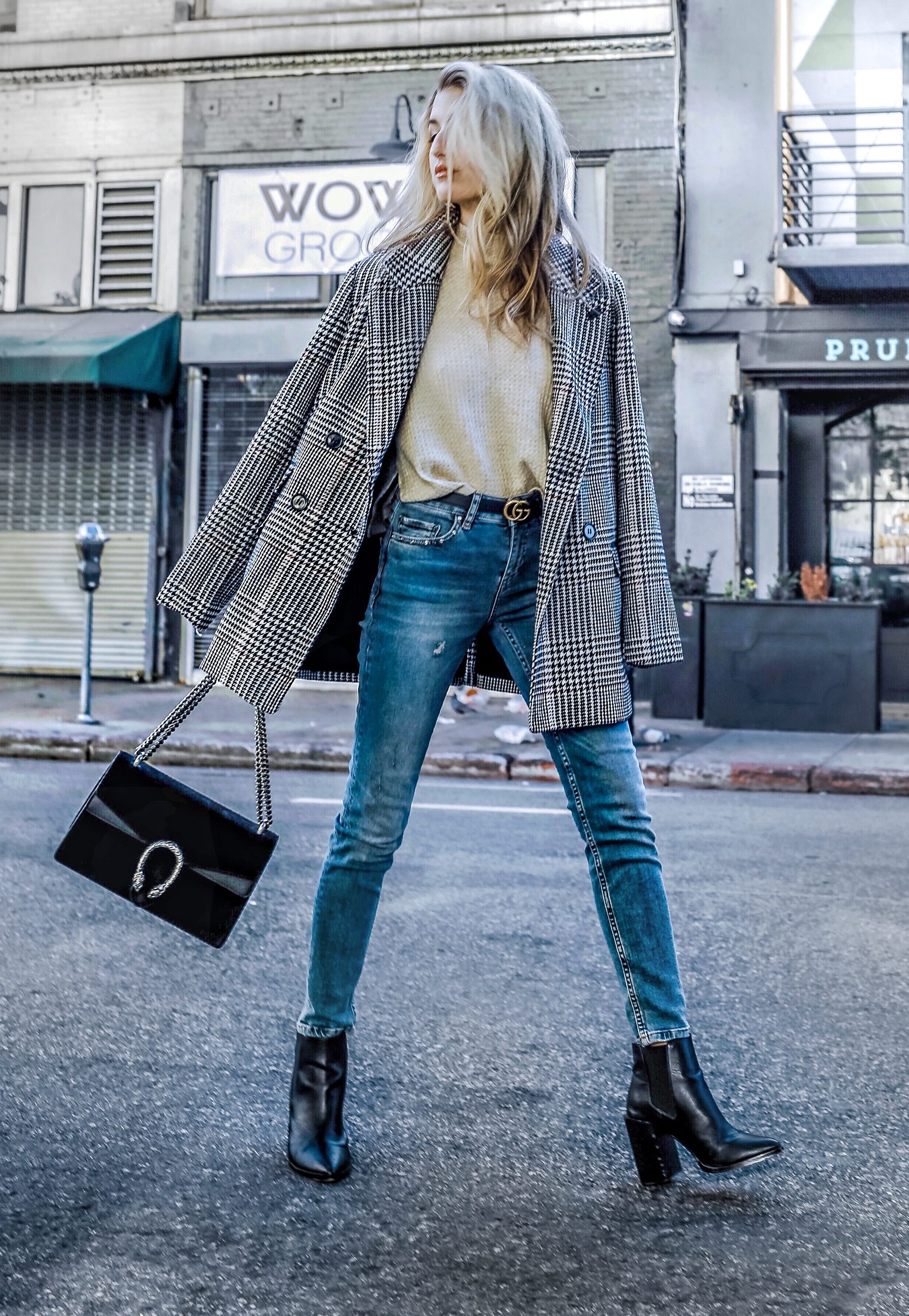 Plaid blazers are totally having a moment right now and I'm here for it. Do any of yall remember when blazers were super cool years ago and a chic, dressed up blazer with jeans was a killer look? Well, that's kind of true now but it's slightly different. While blazers are in overall, I do think plaid blazers in general are having a moment. The plaid blazer is a totally different look than the velvet blazer for example. In previous years, the blazer was a way to dress up an entire look. Now I feel like the plaid blazer is used to add to a casual look.
I got this plaid blazer on Black Friday but they have a bunch of other ones as well. This one is a little thicker so it's kind of more like a coat with a blazer feel but that works too. I wore the blazer with these new cigarette fit jeans and sweater that I got on Cyber Monday I love the look of the blazer with a sweater. Another idea on how to style the blazer look is with a turtleneck. Sometimes you can get away with the no shirt look but that wouldn't work on this particular blazer though since it's so open. Also I feel like that works better with velvet blazers than plaid blazers. Overall the plaid blazer is a really easy way to elevate your look. It's the perfect add-on piece that turns jeans and a sweater into a statement.
So Christmas is literally right around the corner and if you haven't finished your holiday shopping, now is the time! This year I decided to do a What Would Kiki Give: 2017 Gift Guide Magazine. These are all of my favorite gifts organized by person and price point. I hope you love it!
What I Wore: Jacket: Nastygal (a lot of sizes are sold out so here's a similar one and see below for more)// Jeans: The Kooples (similar here) // Earrings: Flont // Boots: Nordstrom (similar) // Bag: Gucci // Sweater: Nordstrom// Belt: Gucci
Shop My Look: