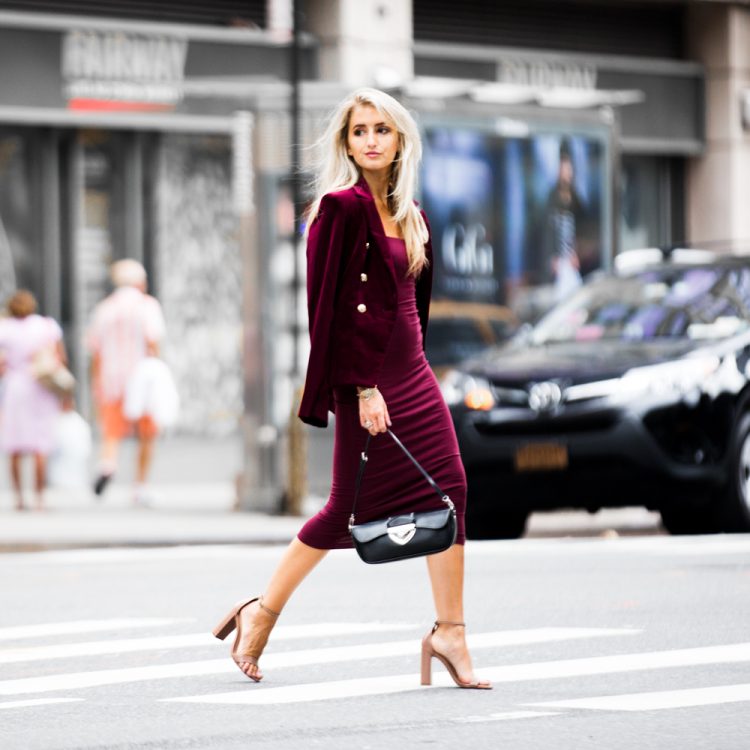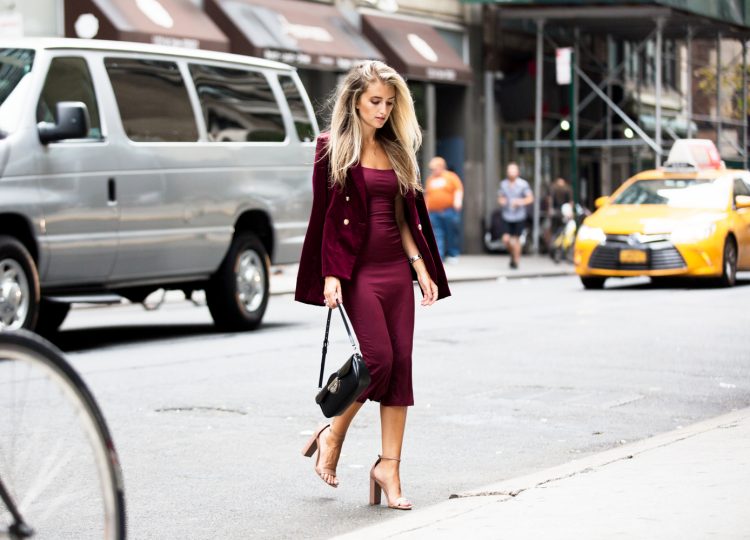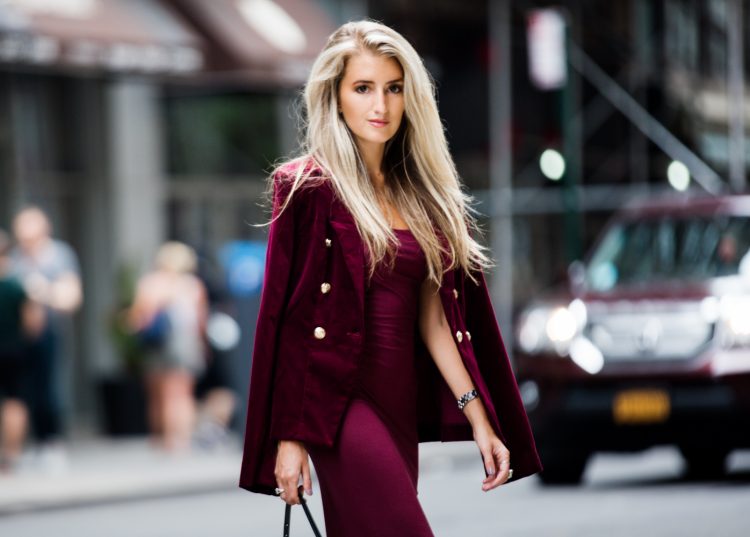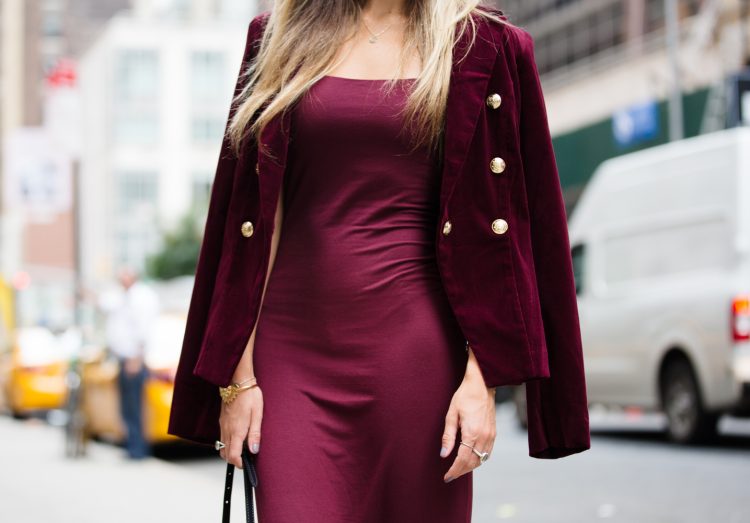 I'm really loving the velvet pieces this season. Velvet is such a fun and different material that it's refreshing to see in my wardrobe. A velvet blazer is a great way to introduce velvet into your wardrobe and can be worn with many different items. I paired this velvet blazer with a burgundy dress for a monocromatic look but it can also be worn with jeans or a shirt dress. Burgundy is the color of fall but if it isn't your thing, this blazer also comes in black. It's sold out right now but I've linked to similar blazers here and below.
We need to talk about this dress! It is such a good staple and the fit is amazing. This burgundy dress is a great layering pieces because it can be used as a canvas or worn on it's own. Just like the velvet blazer, this dress also comes in black.
Will you be wearing velvet this fall?
SaveSave