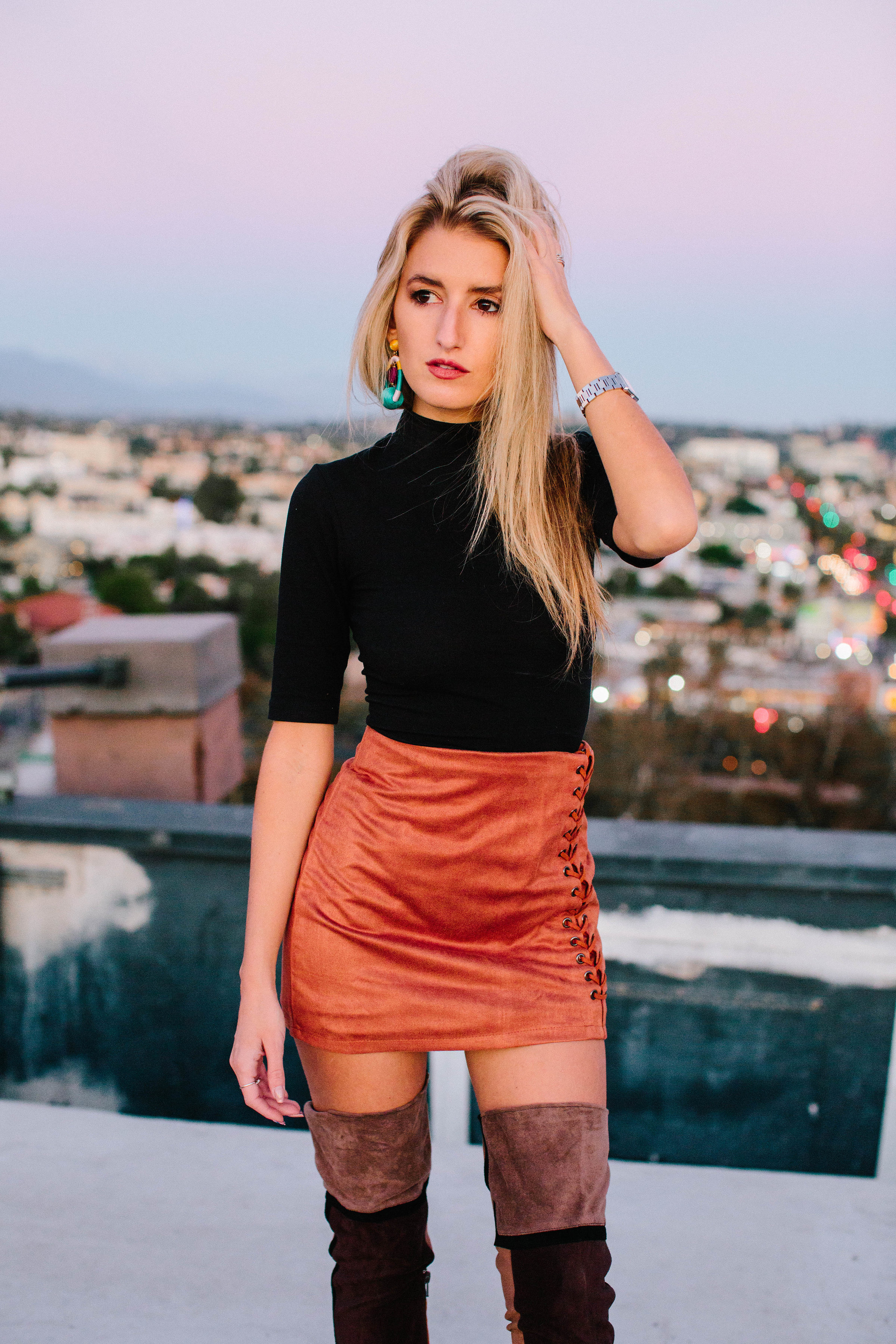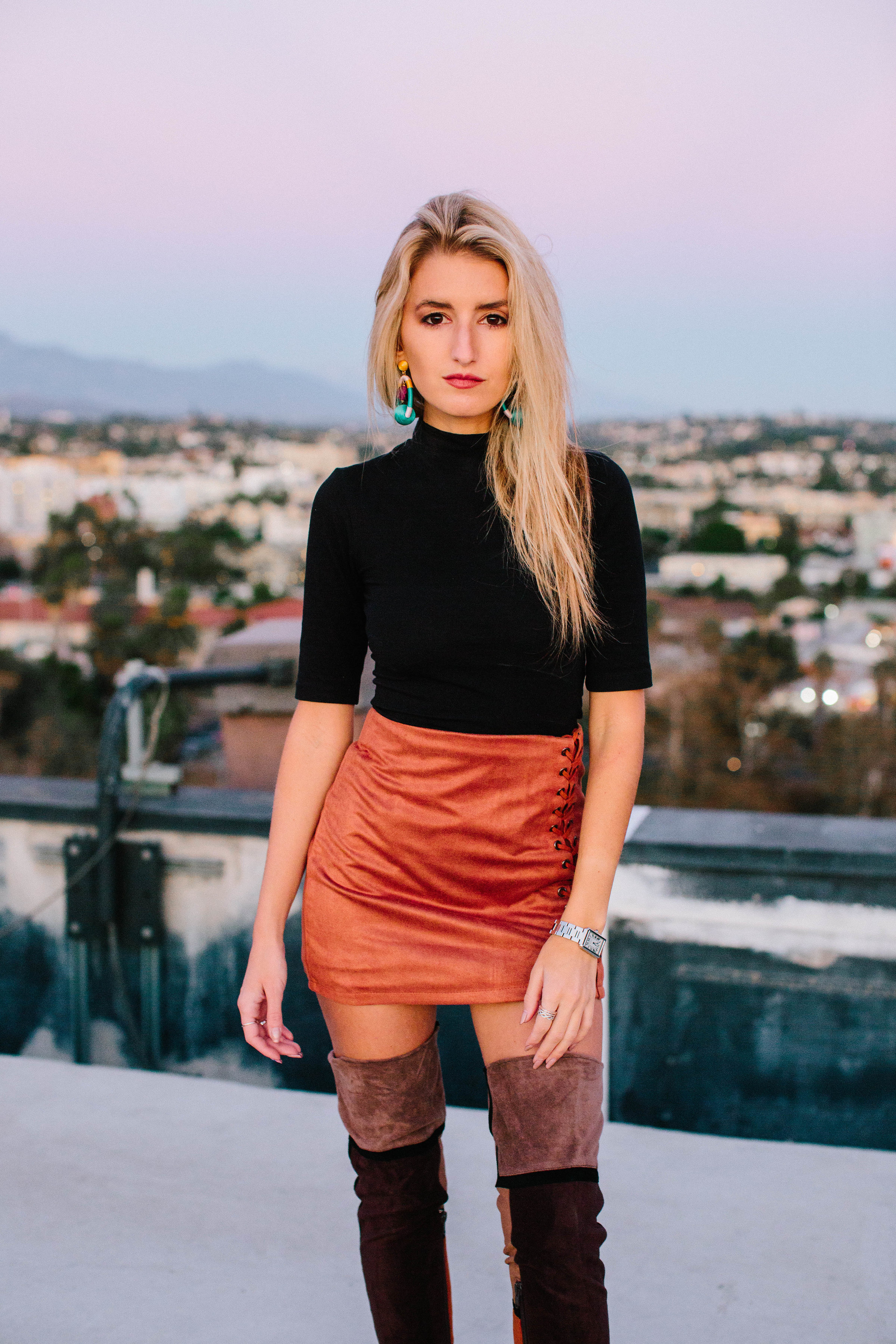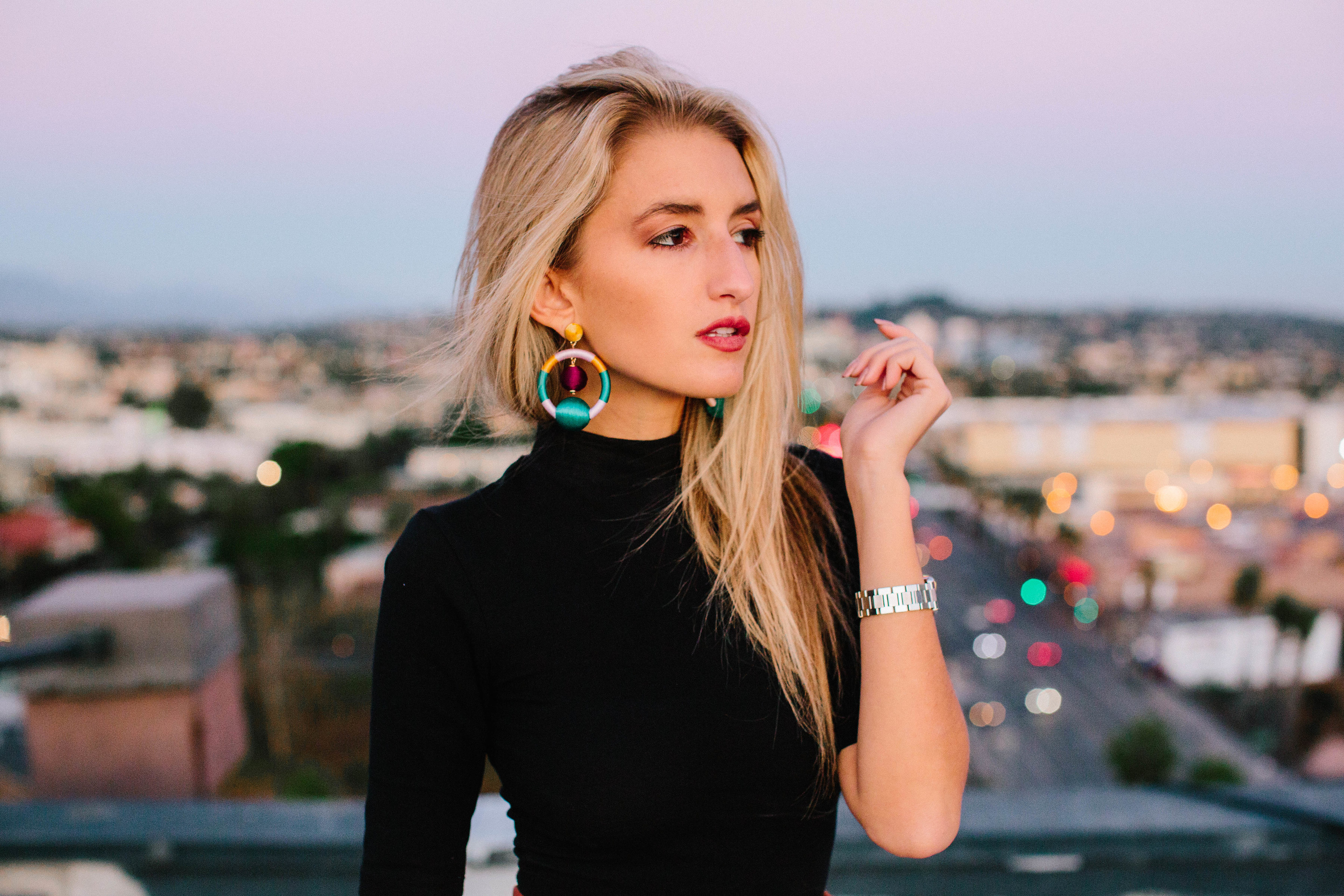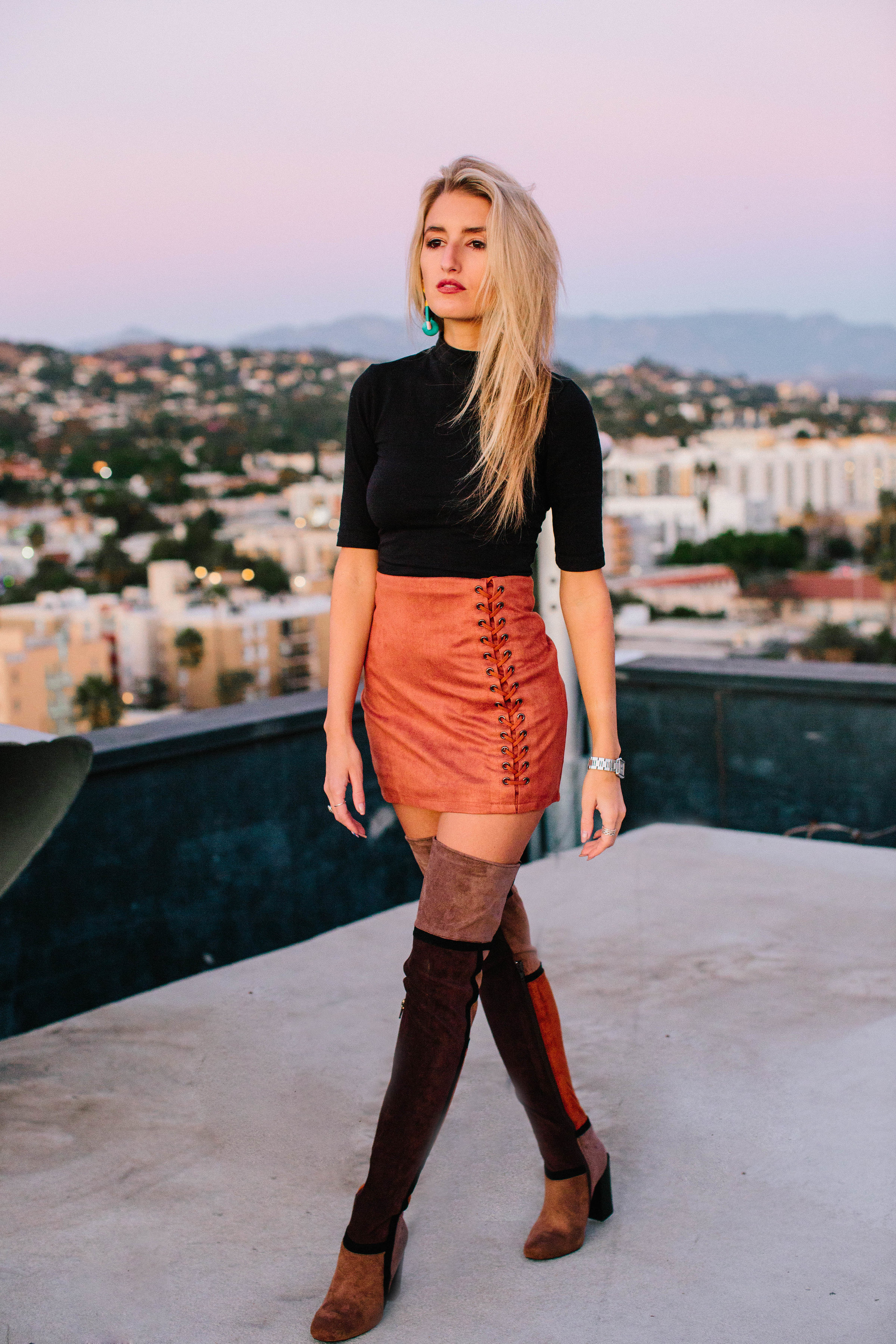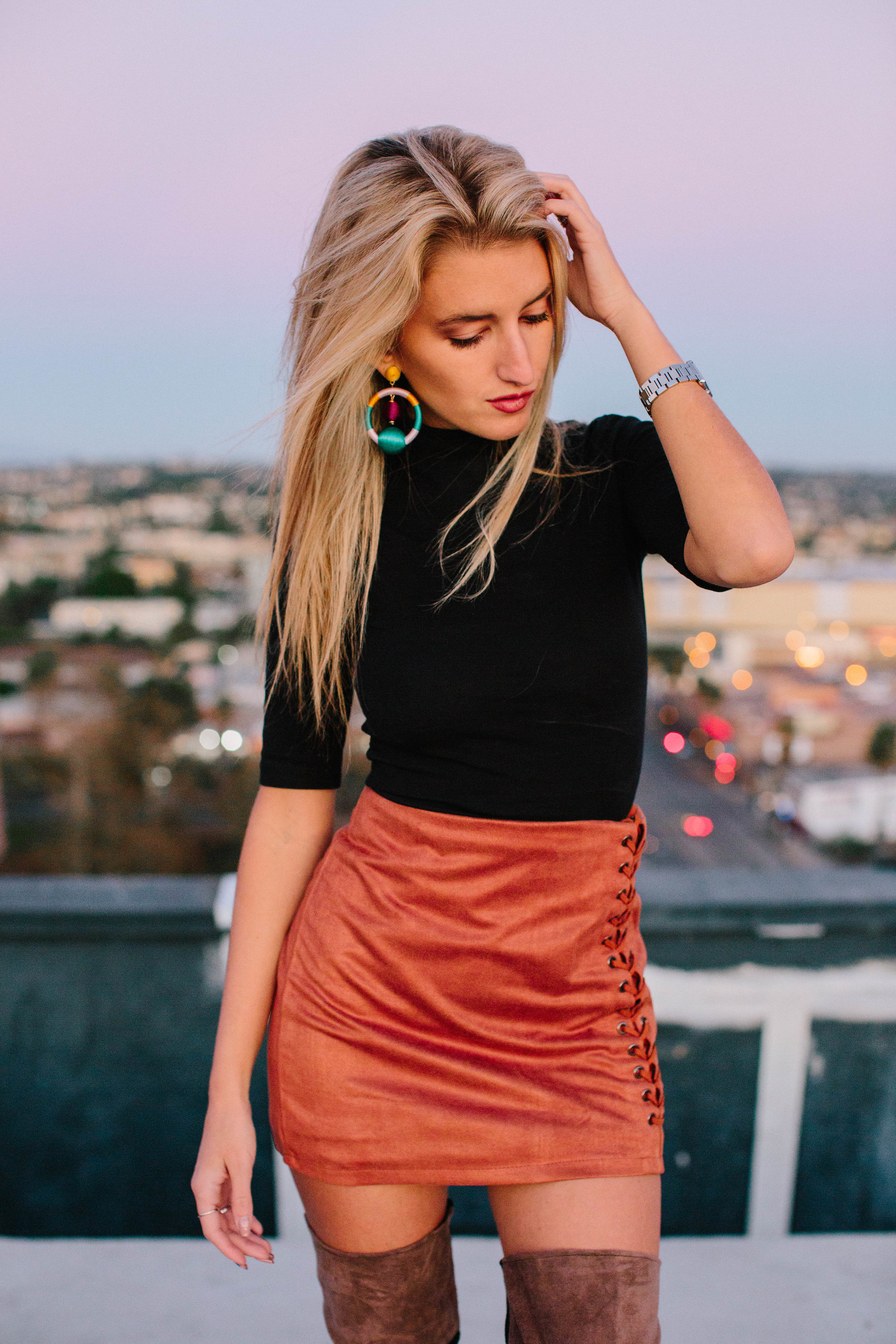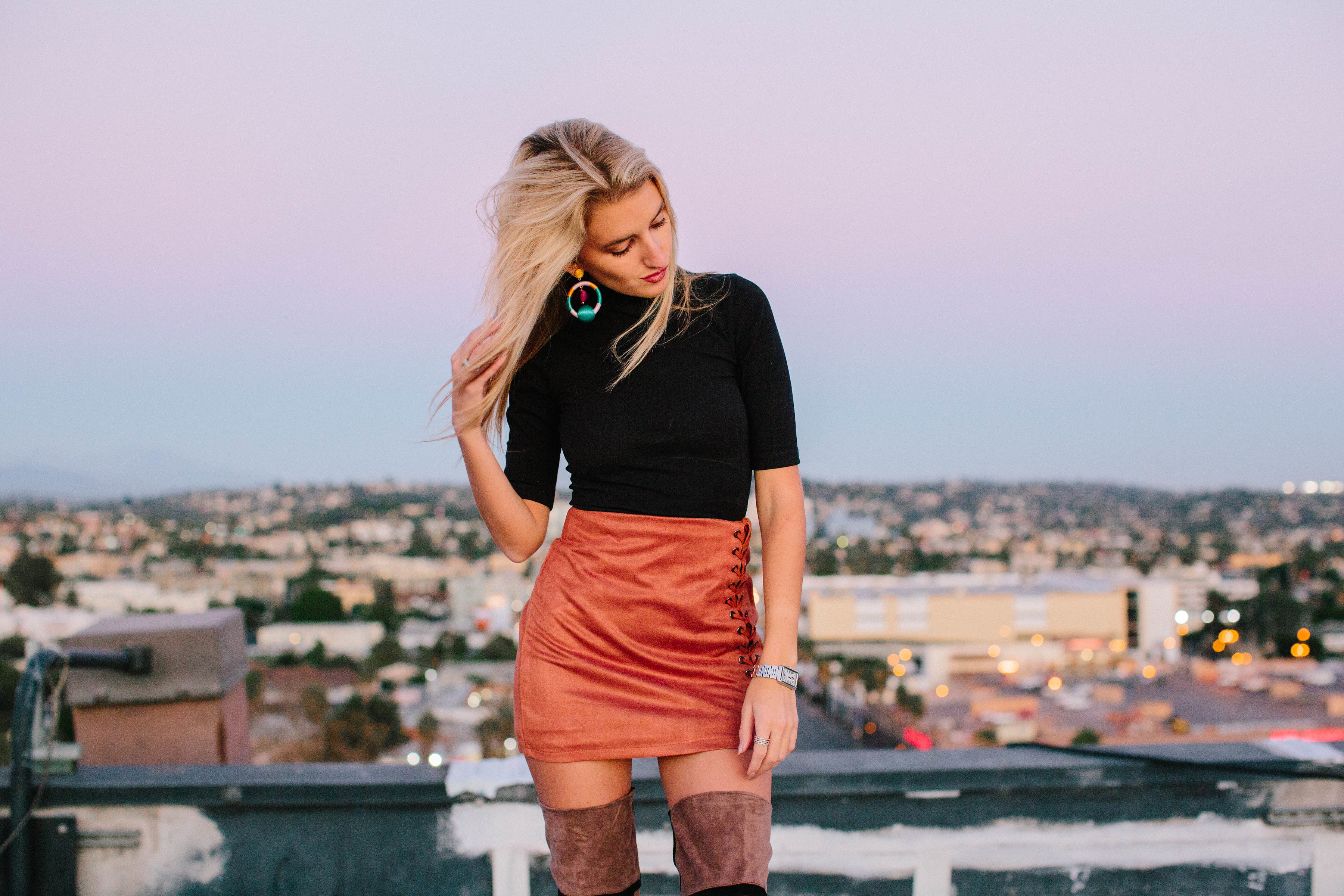 This is the perfect fall skirt for every fall scenario. This skirt can be styled for fall in LA and in other areas that are actually experiencing fall weather. Since it's been so hot here, it's all about faking fall by wearing fall colored clothing. But I know some of you are actually experiencing fall and the best part about this skirt is you can wear it so many different ways. I gave different scenarios on how to style this skirt based on different fall scenarios at the bottom of this post.
I wore the fall skirt with a cropped mock turtleneck for a classic look and added the boots and earrings for a pop of color. I got these boots about a year ago and I can't believe I didn't wear them sooner. I am so obsessed with them. I'm really sorry but I couldn't find the exact pair but I linked to similar ones in the same color scheme to help achieve the same look. I think wearing tan, brown or carmel colored boots is a great way to shake up your shoe game and add a new look.
I got these earrings a few days ago and I've already worn them at least twice. Even though they are different colors than the over the knee boots I feel like they're in the same family of colors and work together. They come in a light pink too if you don't like the pattern. I really like the pattern for this time of year though.
What I Wore: Skirt: Boohoo // Top: Urban Outfitters (similar) // Boots: Nordstrom (similar here and a less expensive version here) // Earrings (BaubleBar)
Shop My Look:
How to Style this Fall Skirt 3 Different Ways:
When You Caved and Decided to go Apple Picking:
When It's Chilly but You Want to Be Edgy:
When It's Beginning to Actually Get Cold: