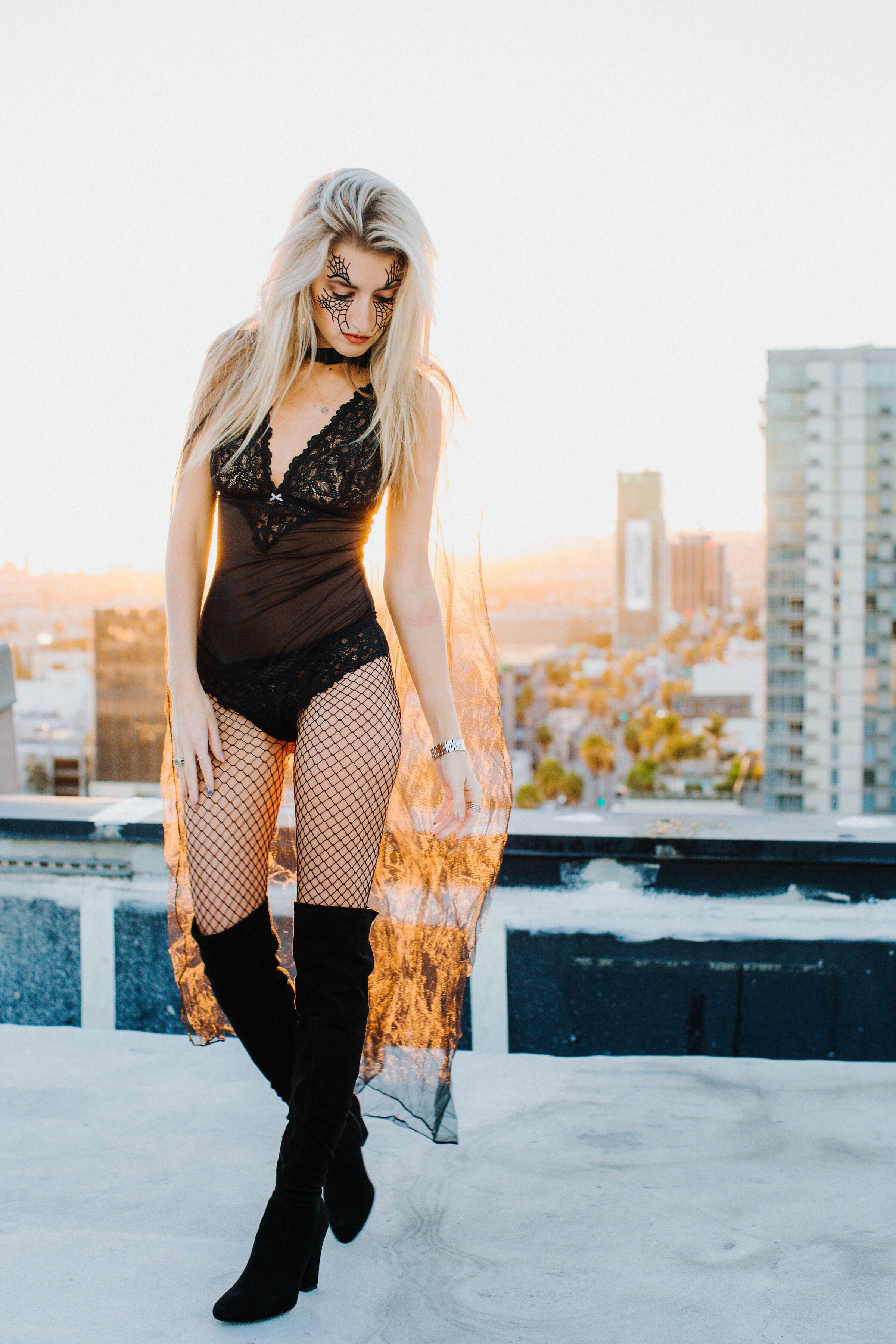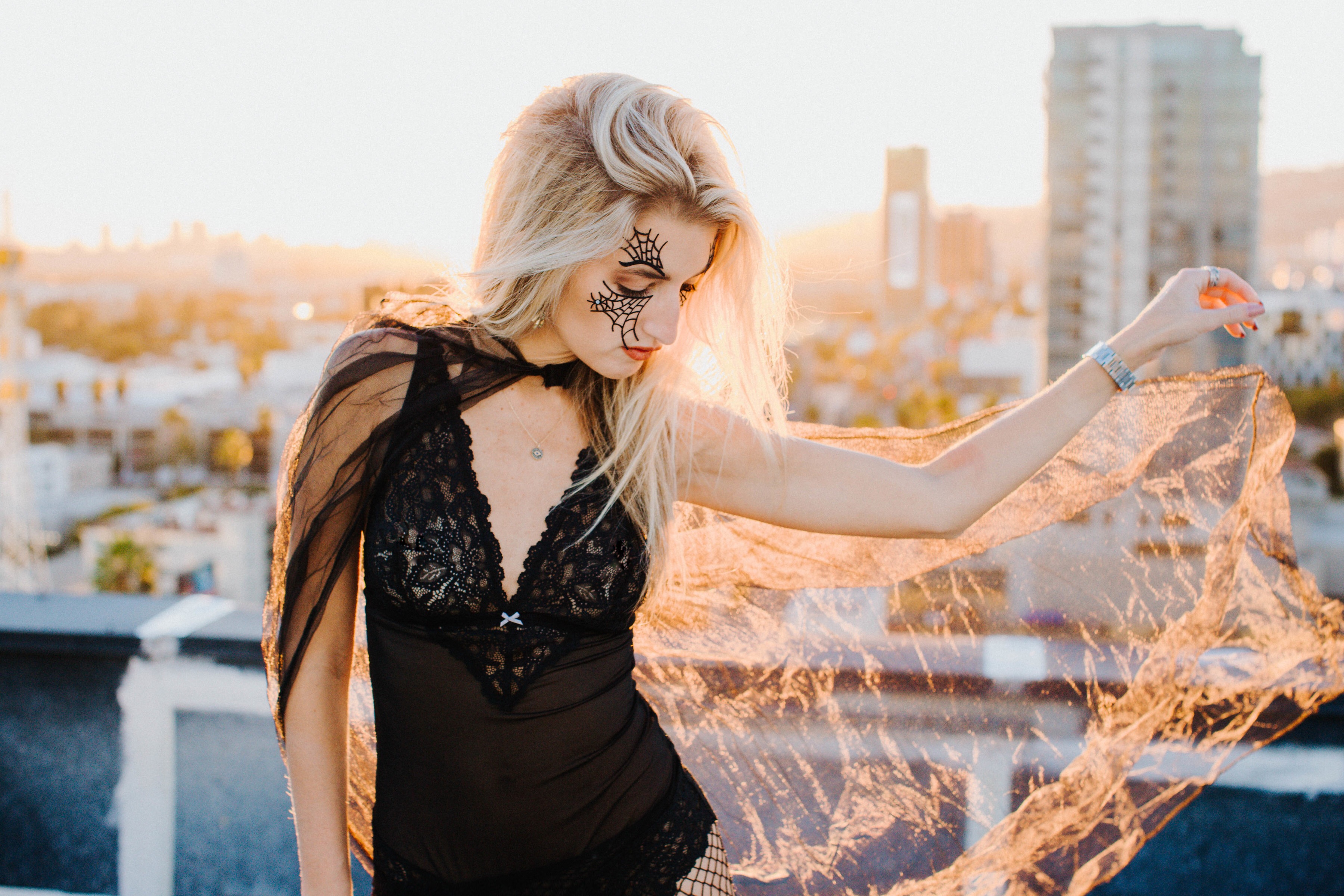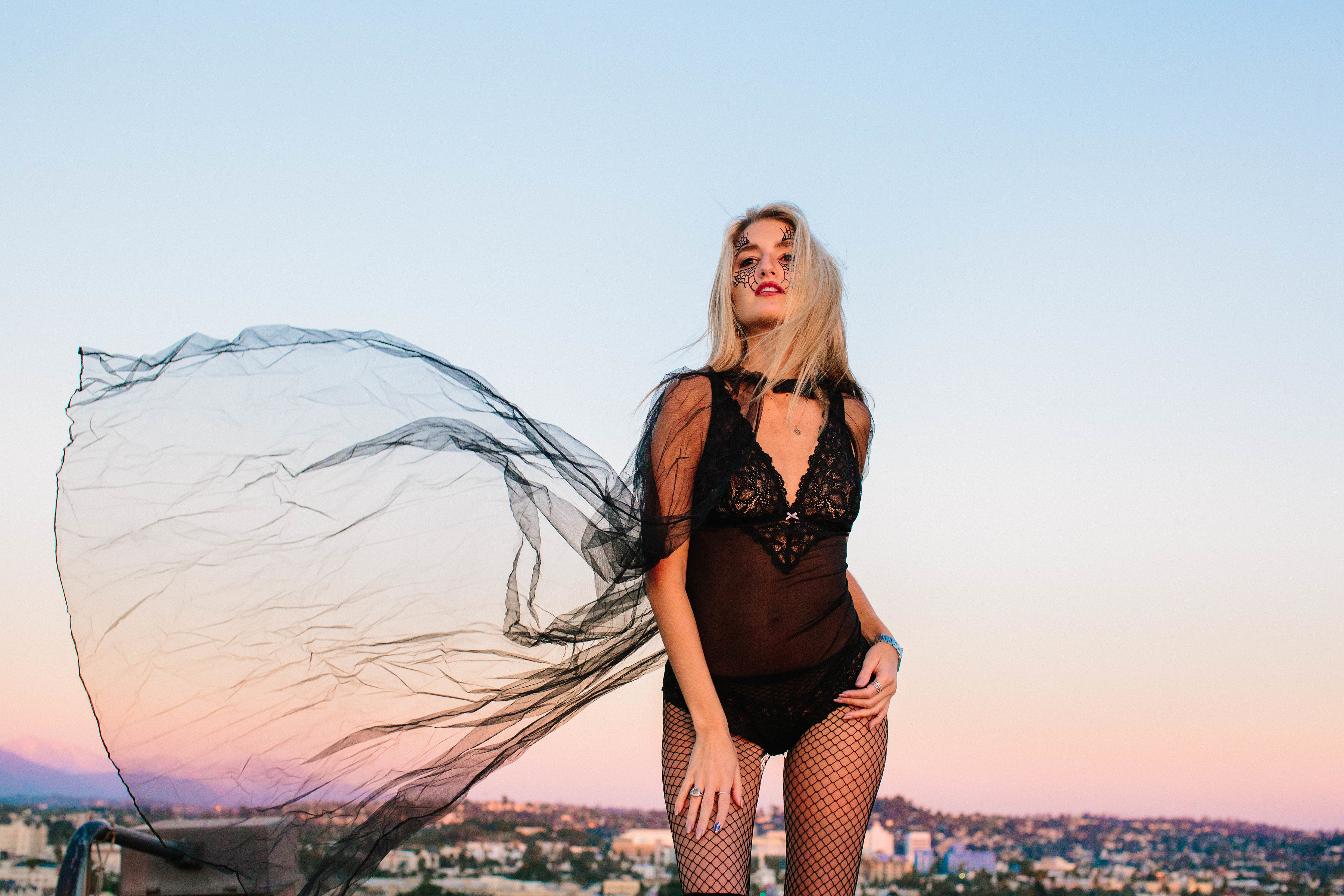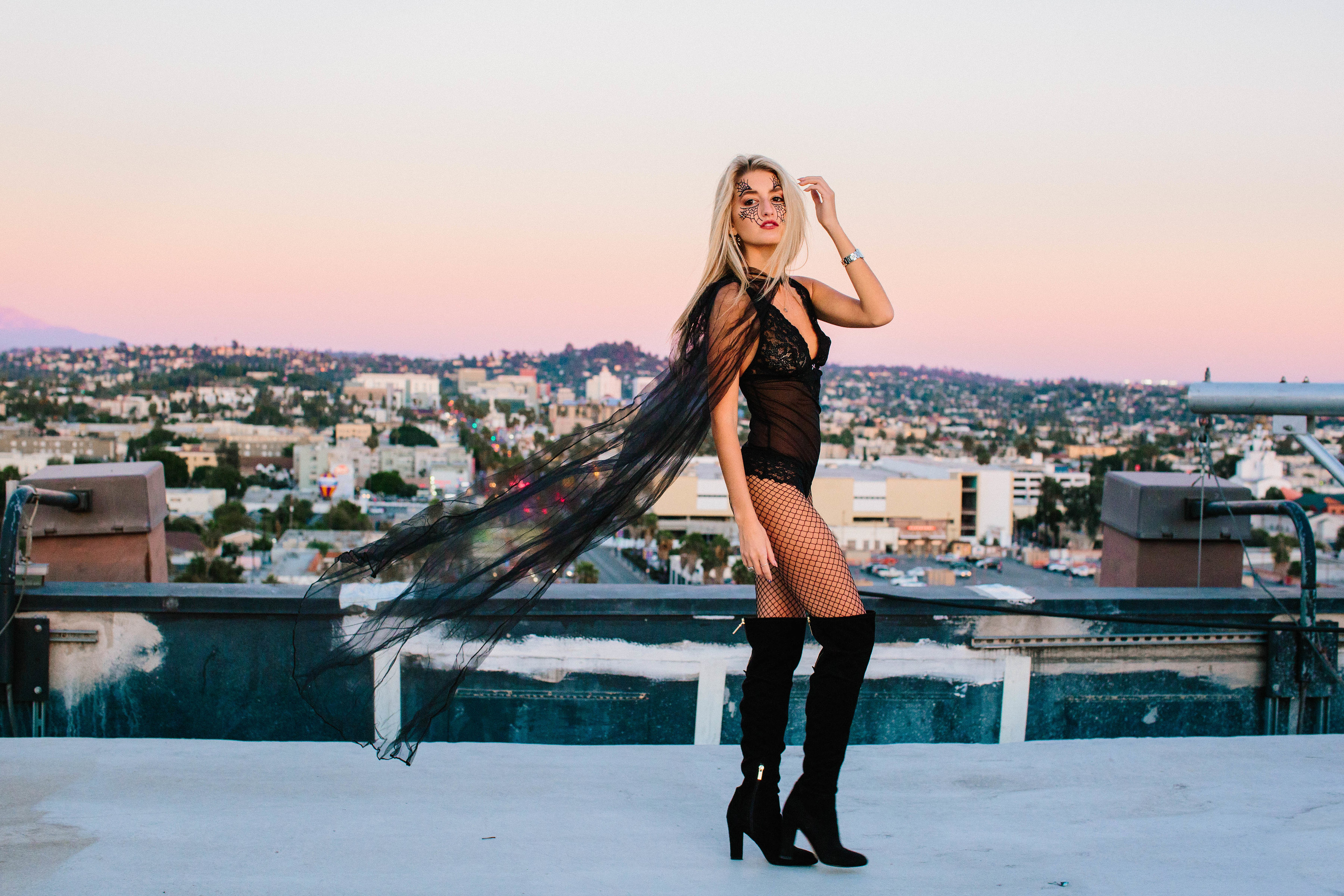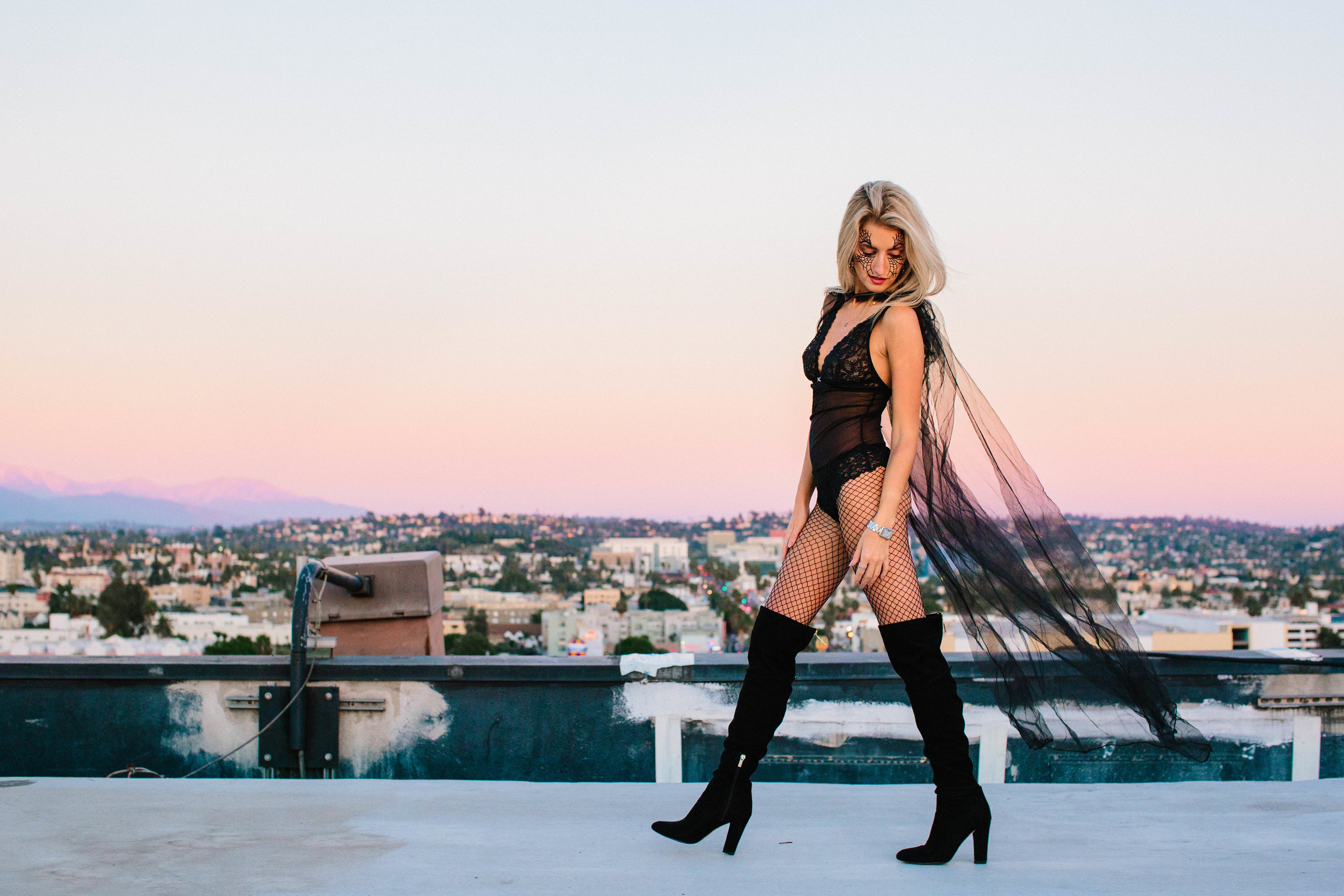 I'm a huge Halloween fan so needless to say I am so excited to announce my Halloween collab with b.tempt'd. I'm going to share with you how to take a b.tempt'd bodysuit and turn it into a Halloween costume and how I created my spider Halloween costume. My favorite part of Halloween is getting to express your creativity by putting together a costume from a bunch of different pieces and accessories. Every costume needs a starting point and this b.charming bodysuit is the perfect foundation to any killer costume.
There are a few thing about this b.tempt'd bodysuit that make it one of my favorites. First of all, you can tell just by looking at it that the b.charming bodysuit is really high quality. The lace details are beautiful and compliment the bodysuit perfectly and the fit is amazing. Bodysuits (lingerie in general) and Halloween costumes should always be sexy yet tasteful and this bodysuit is the perfect combination of the two.
I wasn't sure what I wanted to be but I decided to go with a spider Halloween costume. I thought it would be cool to take a typical Halloween classic and add my own twist to it. I wore this b.charming bodysuit with fishnets and over the knee boots and added in the spider touches with the accessories. The spider Halloween costume wouldn't be complete without these awesome spider earrings, a black cape that doubled as a web and these really cool spider face stickers. Even though I decided to wear the b.tempt'd bodysuit for my spider Halloween costume, it really is the perfect starting point for any costume. There are so many other ways to wear this bodysuit if fishnets and OTK boots aren't your thing.  It can also be worn as a layering piece under a skirt or even a pair of leggings too. To be honest with you, I would wear this bodysuit with a pair of jeans and a leather jacket to dinner or a night out.
I hope this helps give you a little bit of Halloween inspiration! b.tempt'd has a bunch of other great pieces on their site so be sure to check them out and Happy Halloween!
This post is sponsored by Wacoal. All opinions are my own.