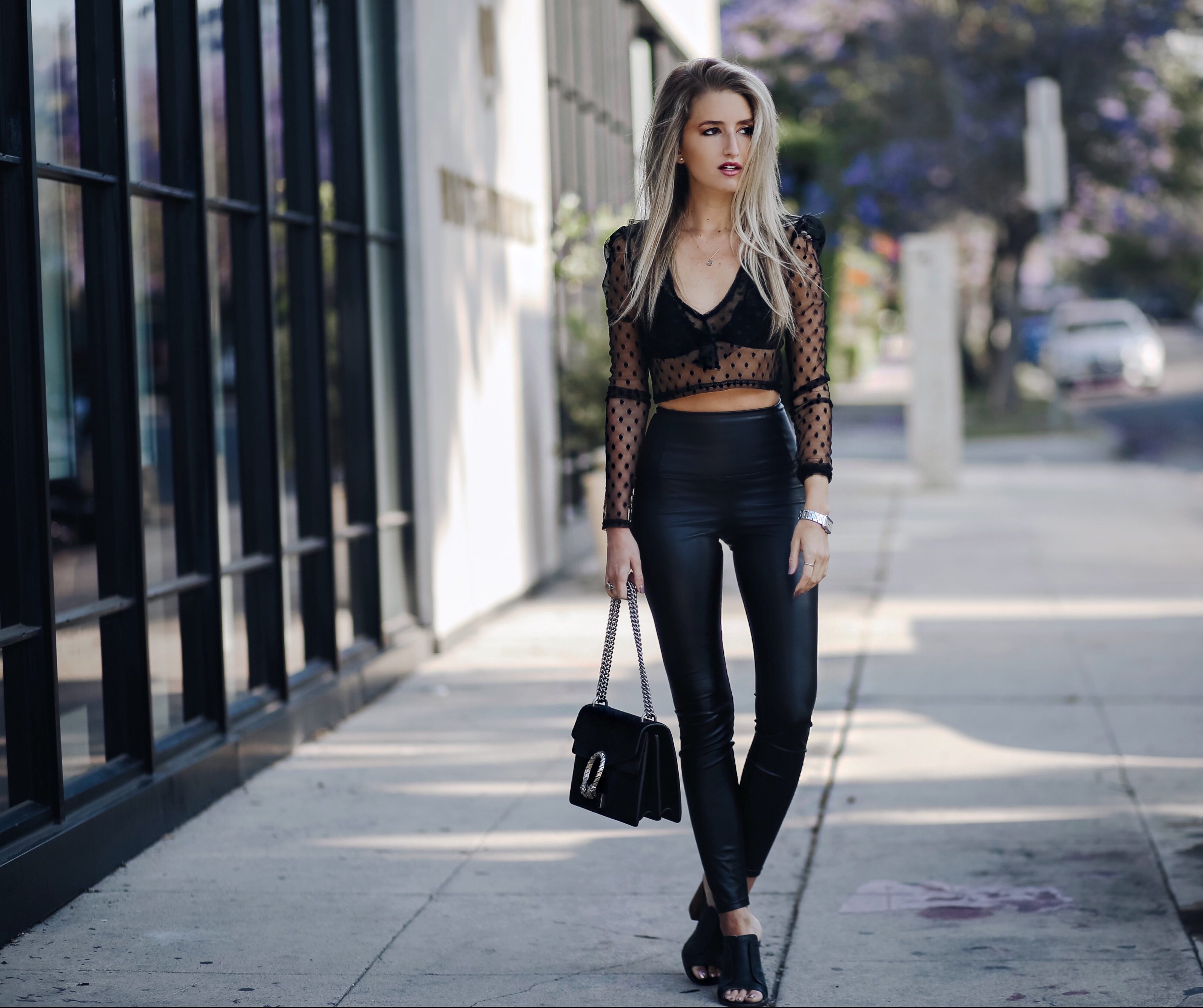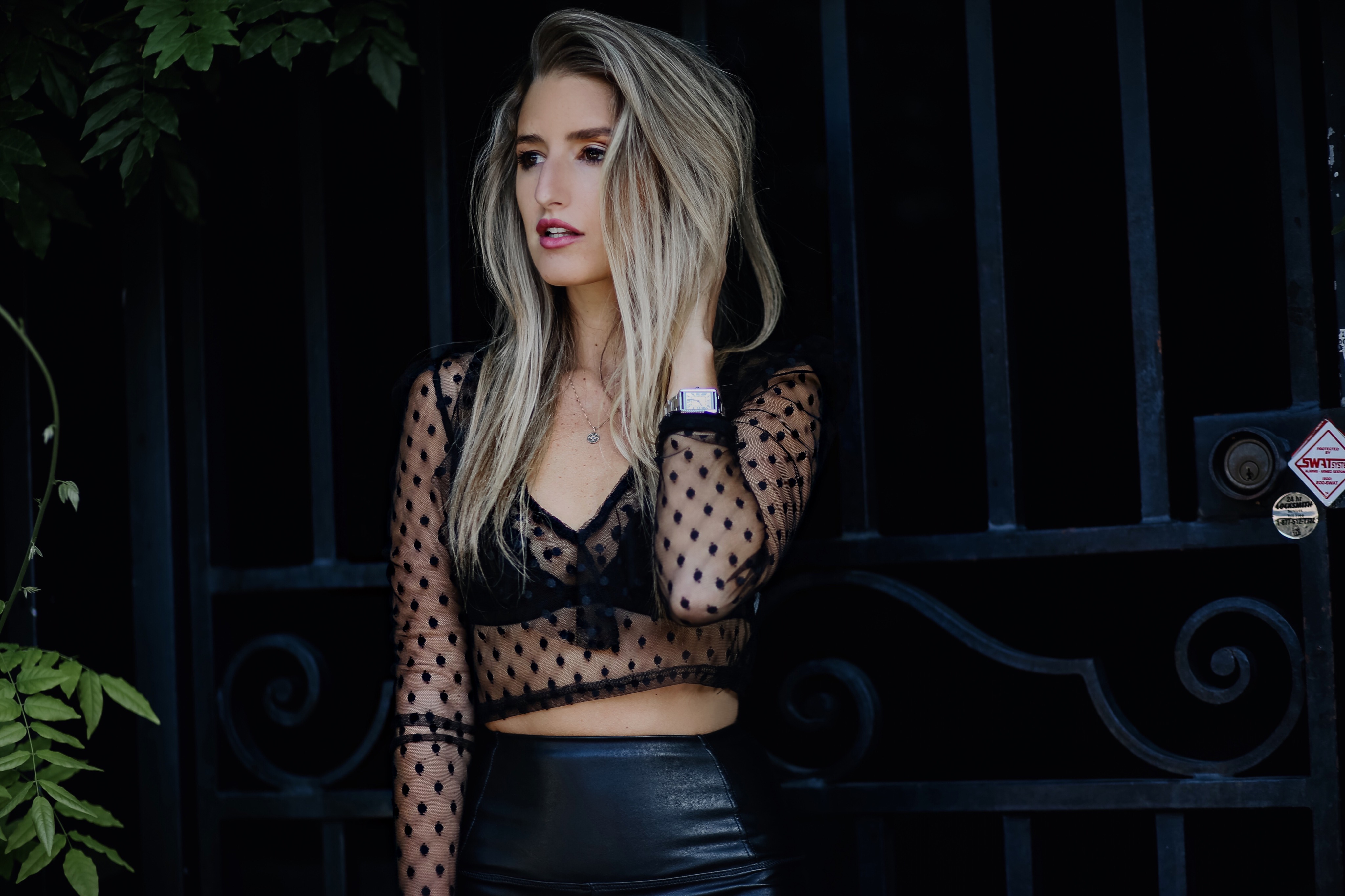 Today's post is all about how to master the sheer trend and how it can be your next "going out" outfit idea. I feel like I post all the time about what to wear during the day but a lot of times I get caught up on what to wear at night. I hope the sheer blouse trend helps give you a little "going out" outfit inspo. Yes, this can be overwhelming because the idea of wearing a sheer blouse with your bra showing is basically everything we've been told we shouldn't do but there's a way to rock the sheer trend while still being tasteful.
First thing first is the undergarment. I always wear a bralette that's the same color as the sheer blouse. This is personal preference though but I just think it looks cleaner. Picking out your bralette is the time to decide how much your comfortable with showing. If you want to be a little more covered up, be sure to pick a bralette that has more coverage.
By now you all know about these pants and how much I love them. Should I even go into detail? All I will say is that they are my go-to "going out" pants. I decided to wear a pair of heeled mules with this outfit just to tone it down a little but you can switch out the heeled mules with a pair of block heels for a different look.
What I Wore: Top: Pretty Little Things // Bralette: Nordstrom Option 1 and Option 2   // Pants: Nordstrom // Bag: Gucci // Shoes: Nordstrom
Shop my look: