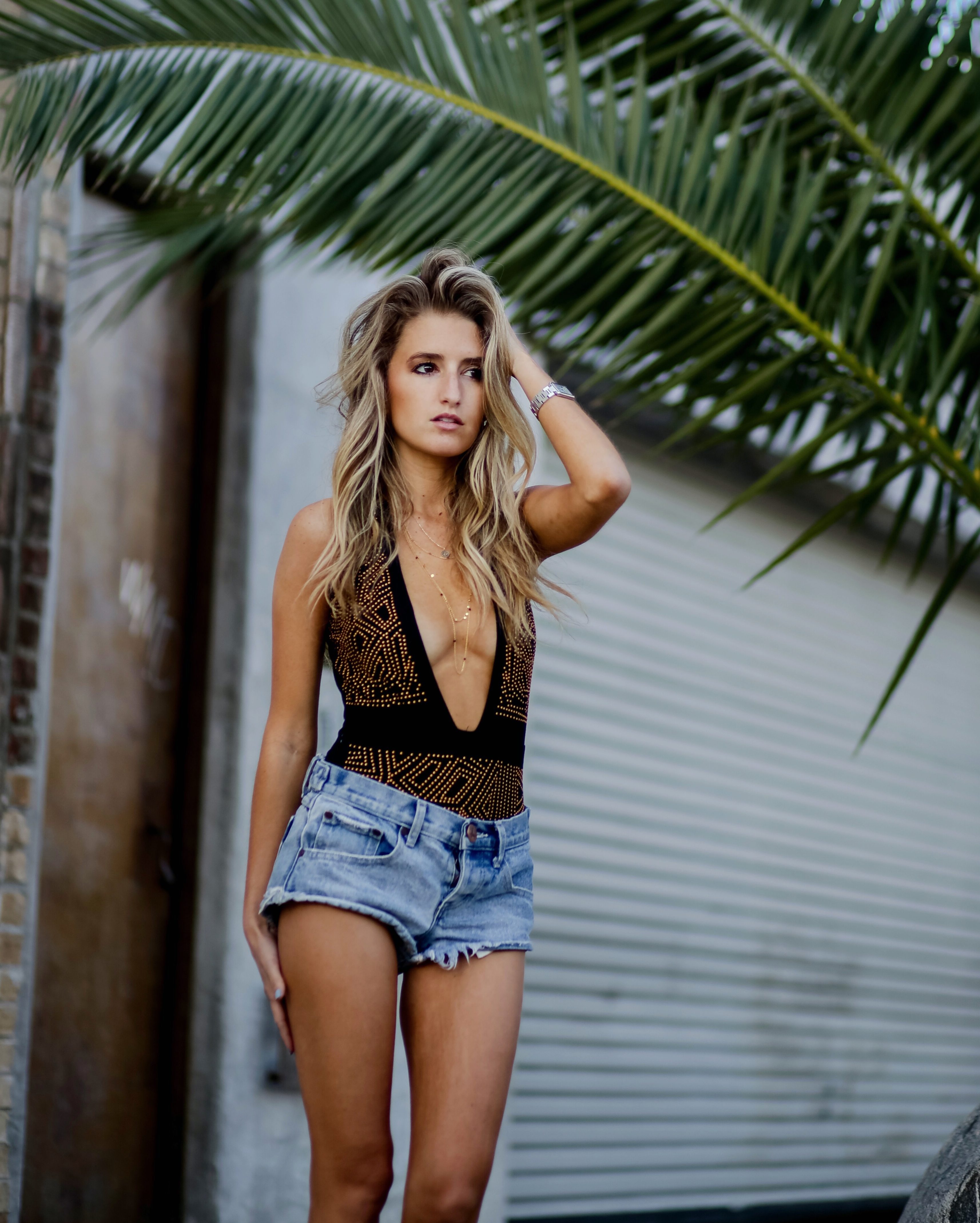 The one piece bathing suit doubling as a bodysuit and vice versa seems to be more popular than ever. I've gathered a few of my favorite bodysuits / one piece bathing suits.  I love layering bodysuits with denim cut offs, white pants, etc. There are so many options. One piece bathing suits are great statement looks for the pool too. I feel like they come off sexier even though most of the time you're showing less skin than you would in a standard bikini. This really does show that leaving a little to the imagination works. Also, one piece bathing suits definitely can double as bodysuits. Hello versatility.
For my petite ladies: So many of my more petite friends say that it's hard for them to pull off a one piece bathing suit but you totally can rock it!  Things that I look for in a one piece bathing suit are really high cut sides to help elongate the legs (baywatch style) and some sort of cut out, low top, etc so it's just not a solid suit. Below are a few of my favorites.
Jewelry collab update: I really love layering light, gold necklaces with one pieces. The one I'm wearing is part of my collection with Motif and is the perfect layering piece. Check out the entire collection here.
One Piece Wonders: