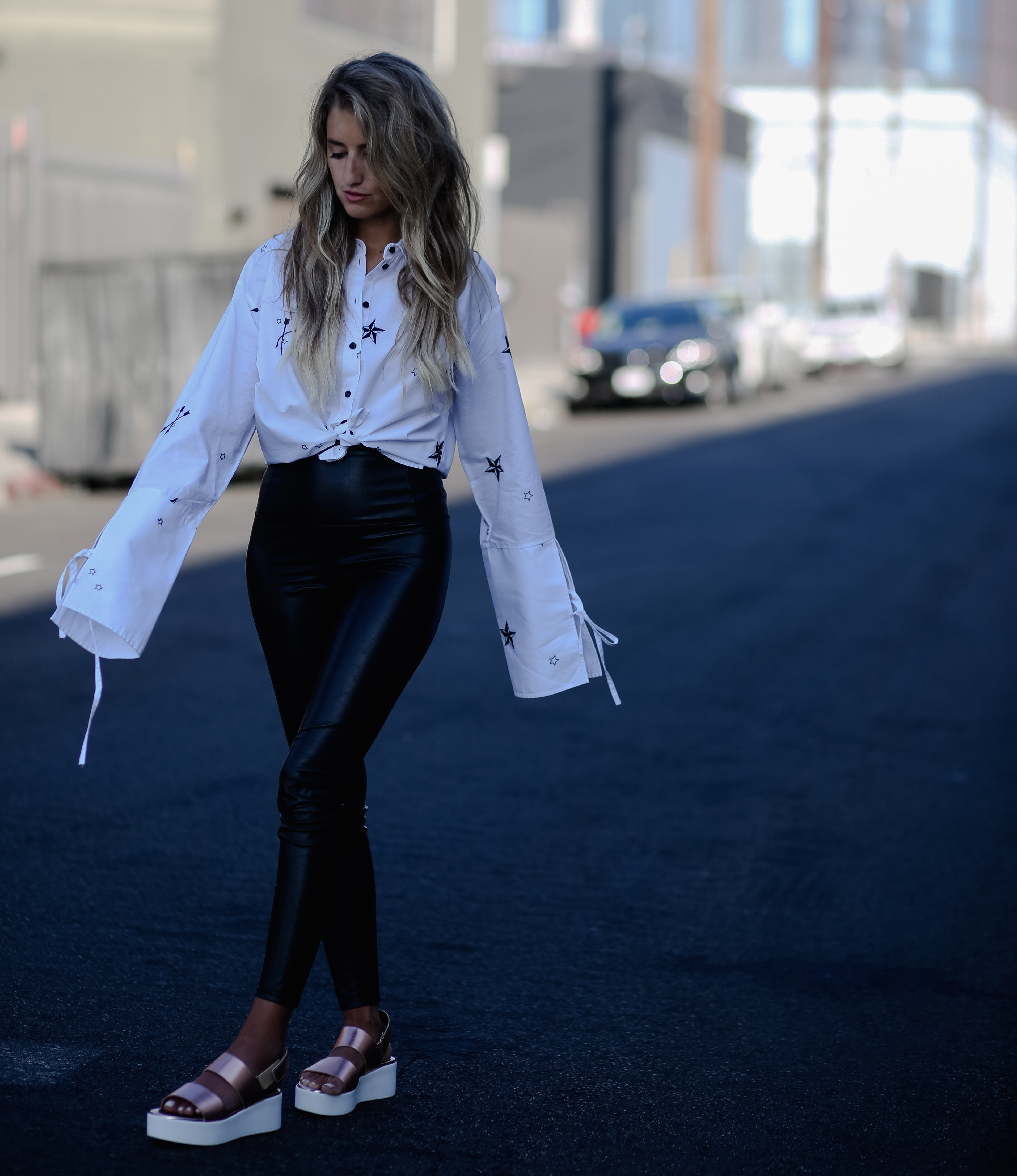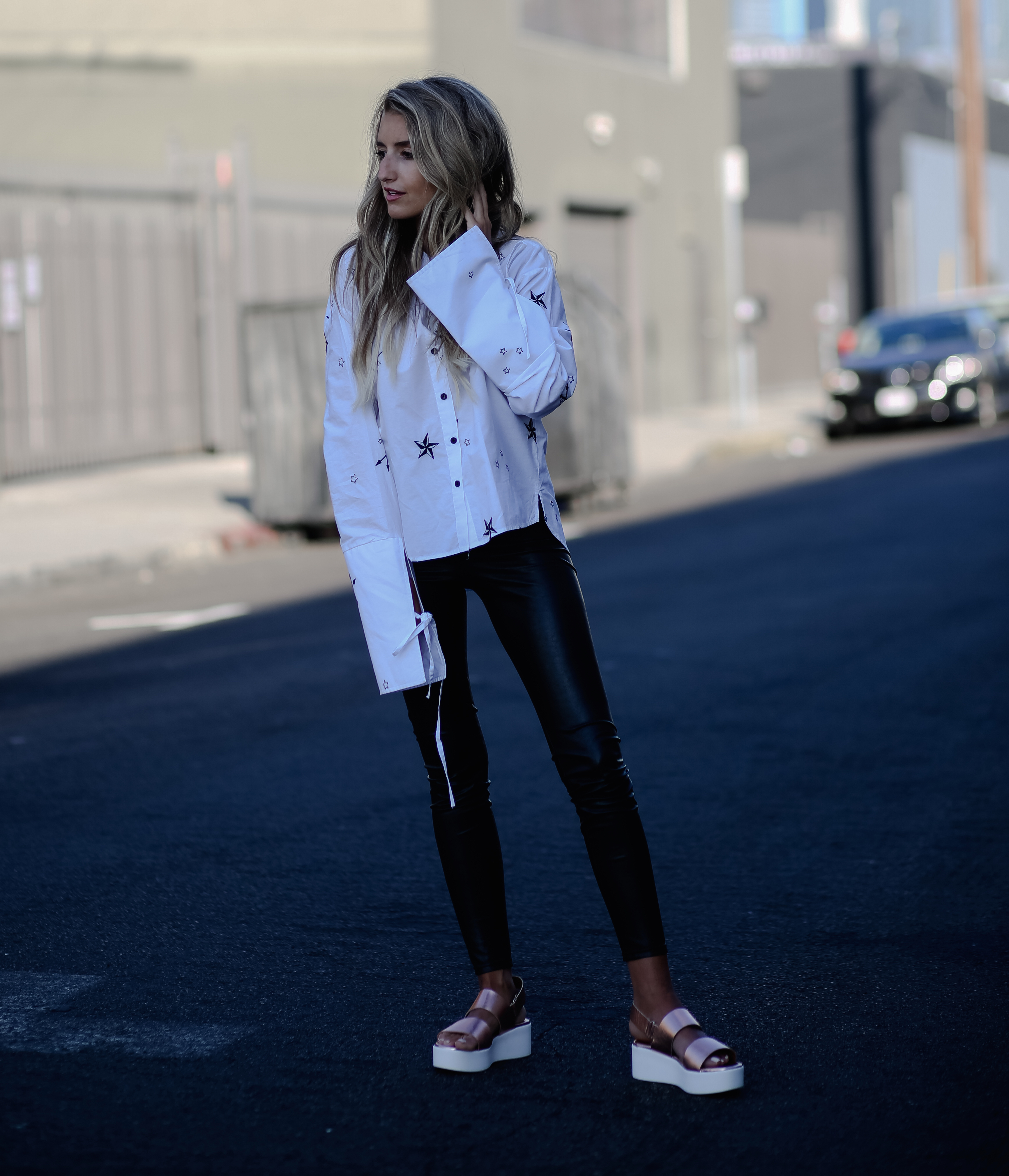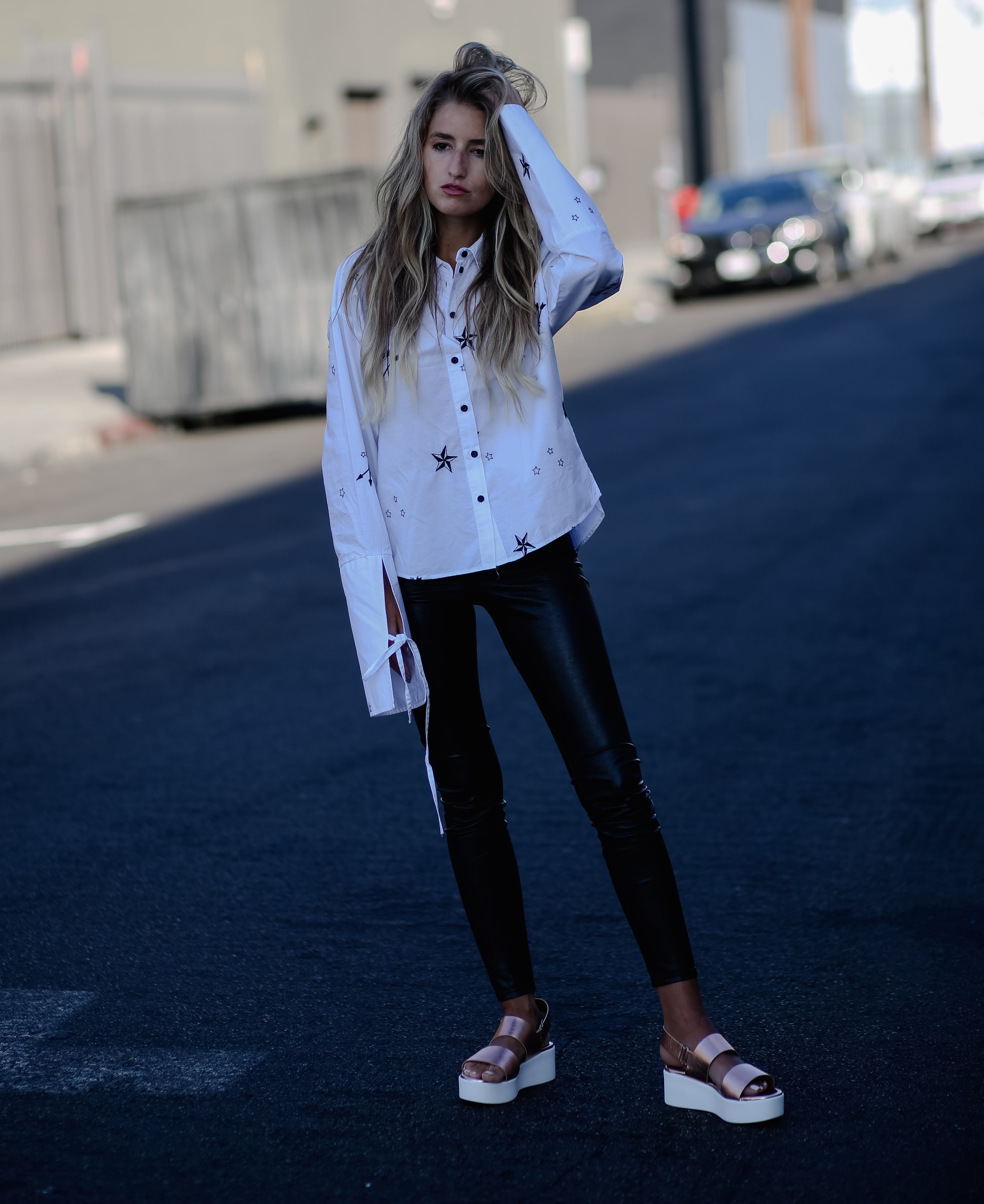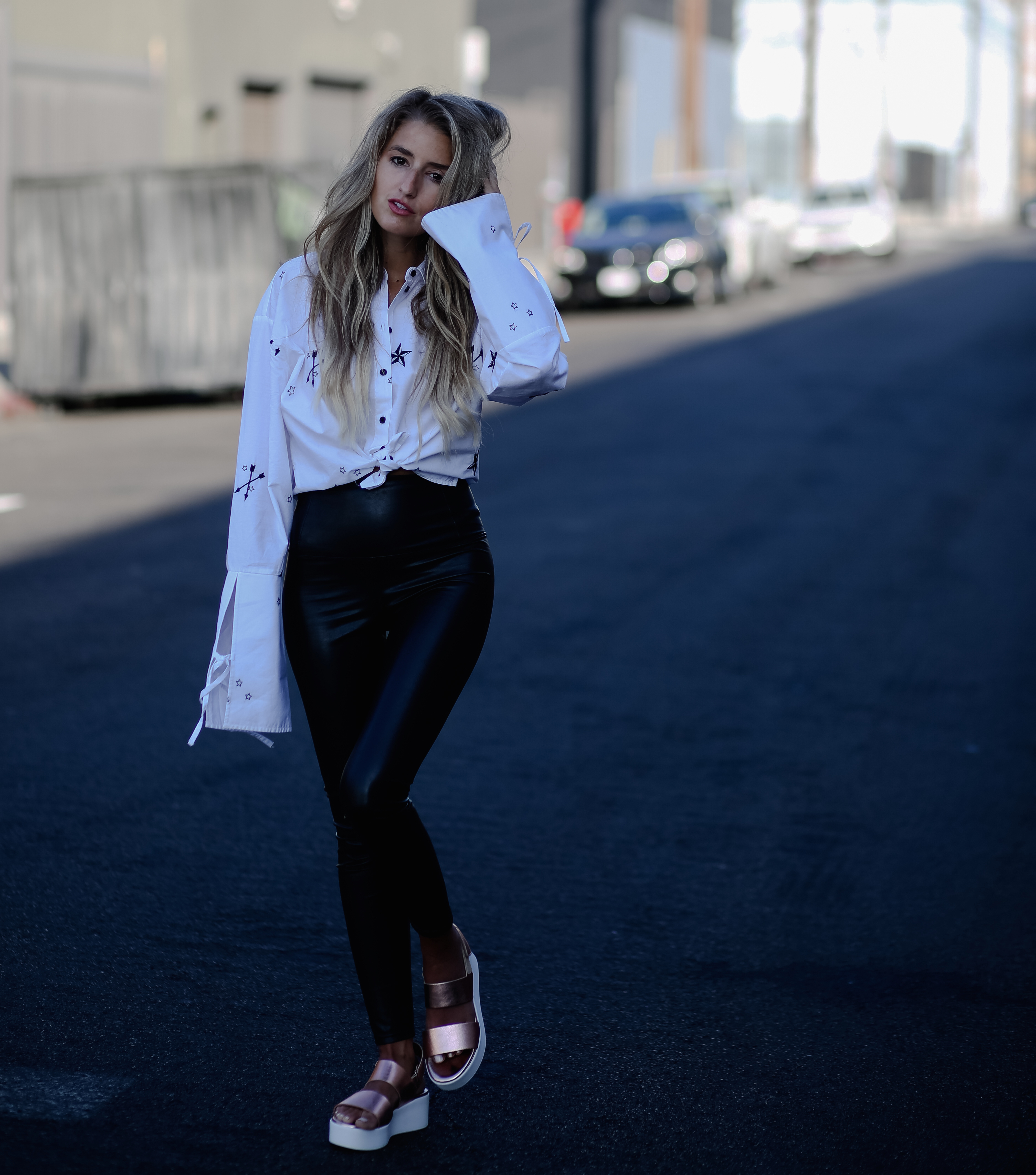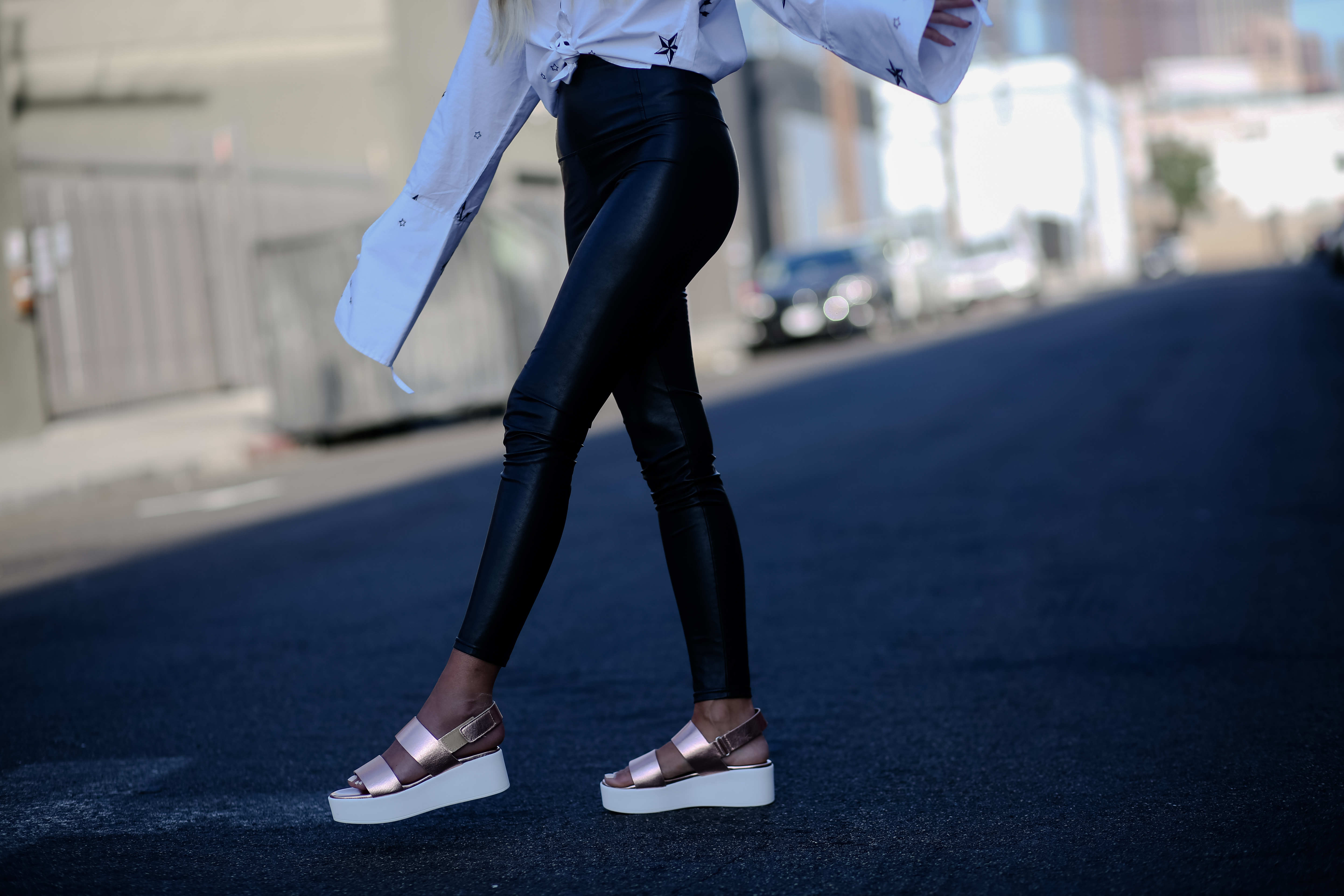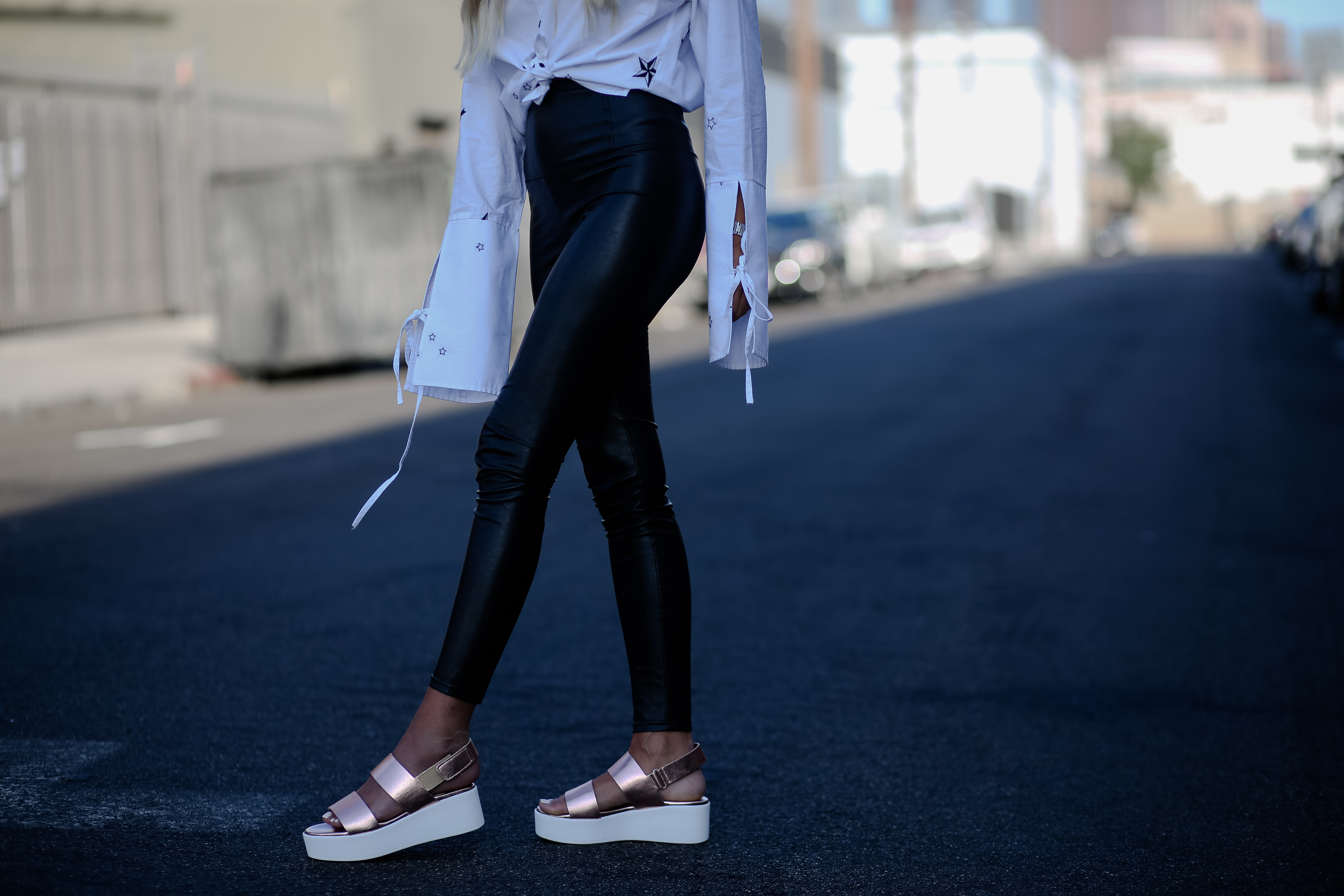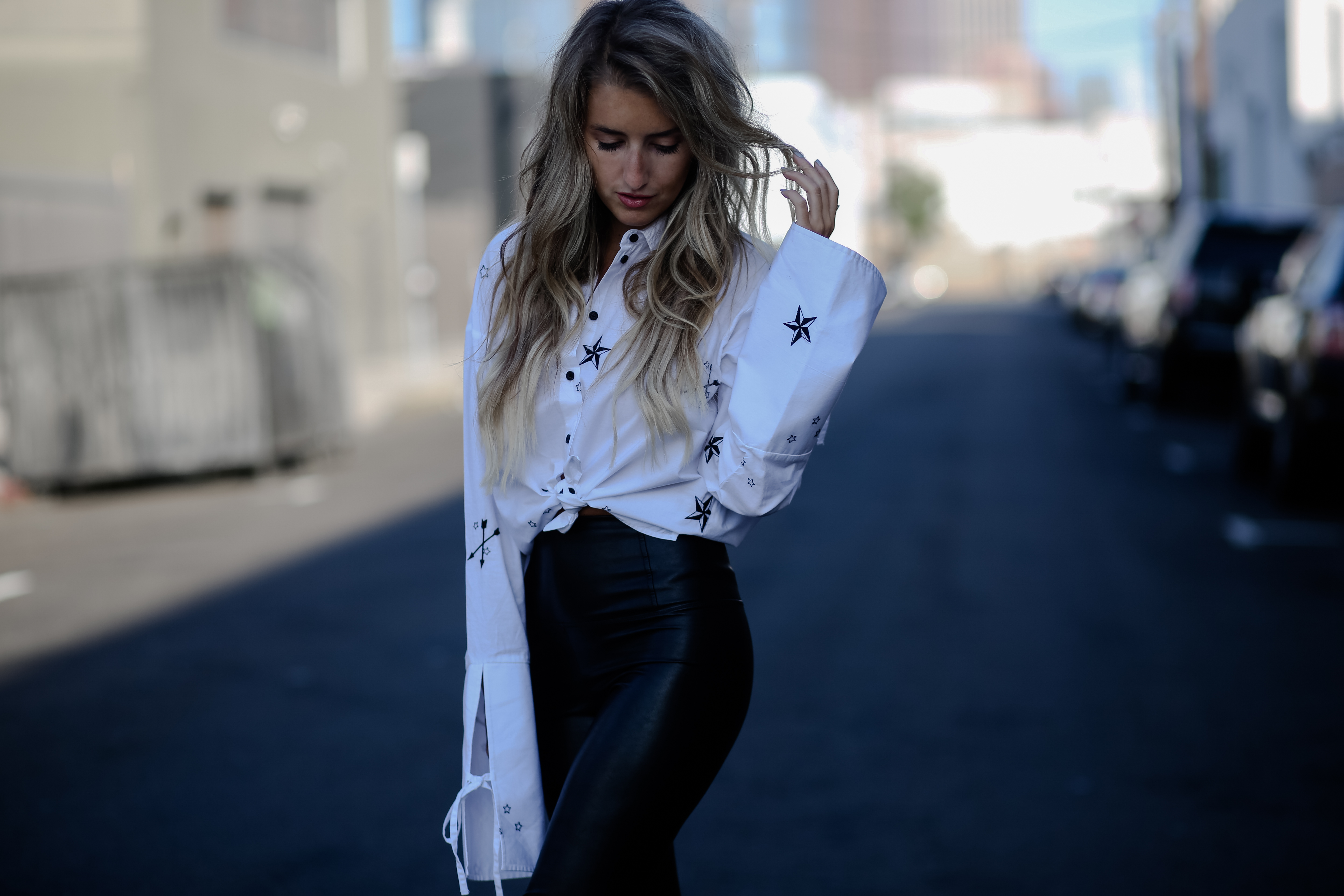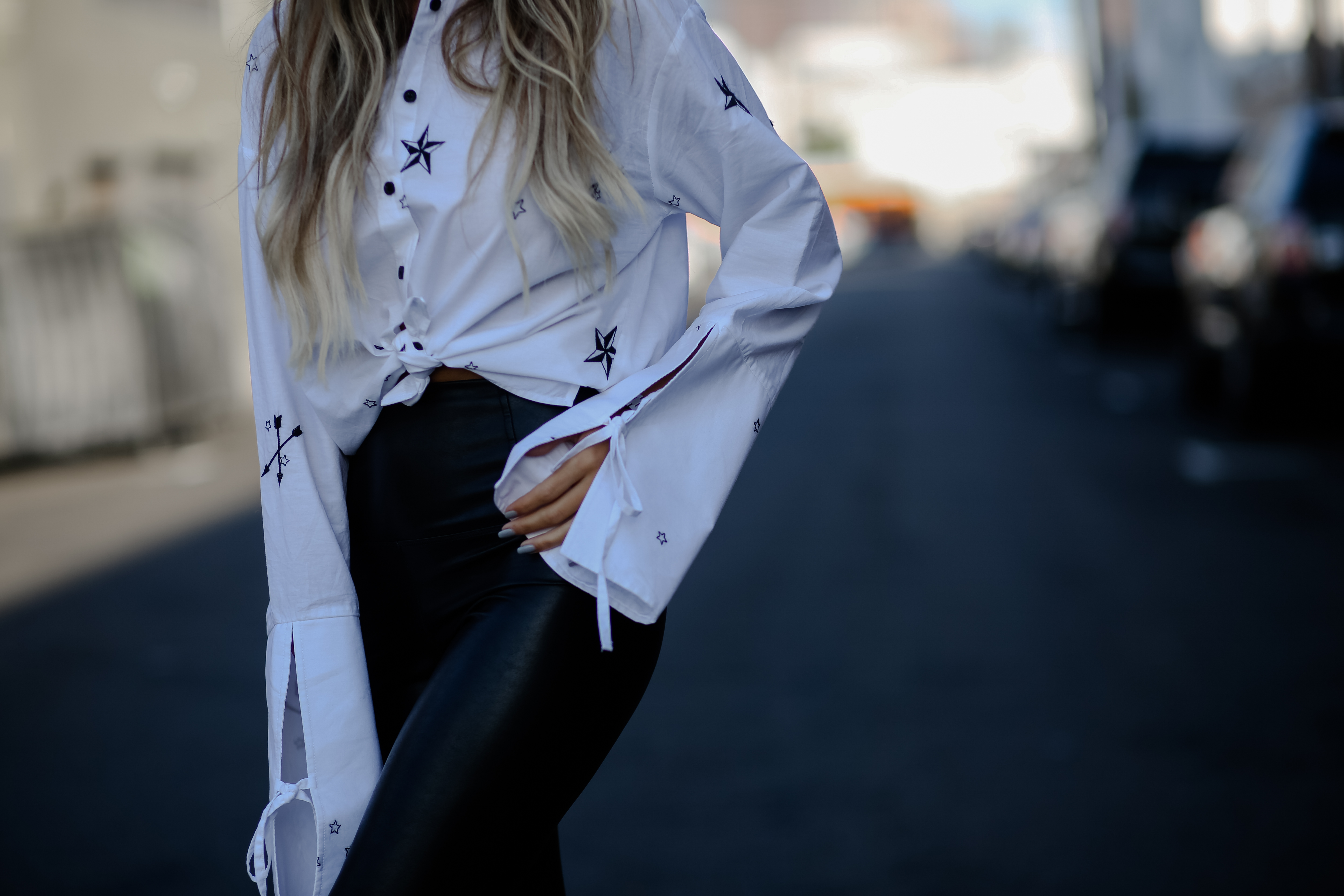 The Nordstrom sale is in full swing until August 6th so I wanted to share with you a few of my Nordstrom sale favorites that I'm wearing. I have an entire post of all of my favorite items from the Nordstrom sale here but I also wanted to do a post on how to style an outfit with all items from Nordstrom as well! Hopefully this will help give you a little inspo on how to wear these pieces.
I'm totally going starry eyed over this blouse! I've linked this blouse in my Nordstrom roundup post but this is definitely one of my Nordstrom sale favorites. It's less than $50 and the details are so great for that price. Let's start with the sleeves – they kind of flare out in a way that it's an updated belle sleeve and I love it. The embroidery on this blouse is actual embroidery and not just part of the pattern which is always a plus. I wore this Nordstrom sale favorite 2 ways.
Oversized: I kind of liked how the sleeves were oversized and how it worked untucked without looking too sloppy. It definitely gives off a cool girl vibe and I'm into it.
Tied up: I also really liked how this blouse looked tied up. It showed off more of the leggings and was a little cleaner.
Ok now on to these leggings which I have worn literally 100+ times. They are my most worn article of clothing ever. They just work so well… I have on shame. These leggings are perfect because they are fitted and flattering and there ins't a zipper so all of your tops lay flat over them. Everyone needs a pair of these leggings. They're one of my Nordstrom sale favorites but also a closet favorite.
It's time for the shoes!!! You're going to be seeing a lot of metallic shoes this fall so you might as well just go with it. I'm really into it to be honest with you. I'm a sucker for anything shiny (within reason of course). This flatform shoe style is also another trend that I'm sure you're seeing everywhere right now. Tbh I just had to google what these shoes are called. Flatform it is. Anyways, I'm a huge fan! I feel like every now and then there is a trend that really makes an impact on the overall visual appearance of a look and flatforms are definitely an example. These shoes are super fun and honestly were pretty comfortable too. These are a Nordstrom favorite but unfortunately they can't be part of the Nordstrom sale favorites because they aren't part of the sale but they are legit awesome and less than $100 and totally worth it.
Full discloser: my ankle is still fractured and this entire shoot was photographed on one foot. Can anyone tell? I'm never actually resting my foot on the ground.  Ninja moves right there.
Shop my Nordstrom sale favorites below! Here's the link to my Nordstrom sale roundup with all of my favorite items.
What I Wore: Blouse: Nordstrom // Leggings: Nordstrom // Shoes: Nordstrom
Shop My Look:
Shop My Shop:
SaveSave