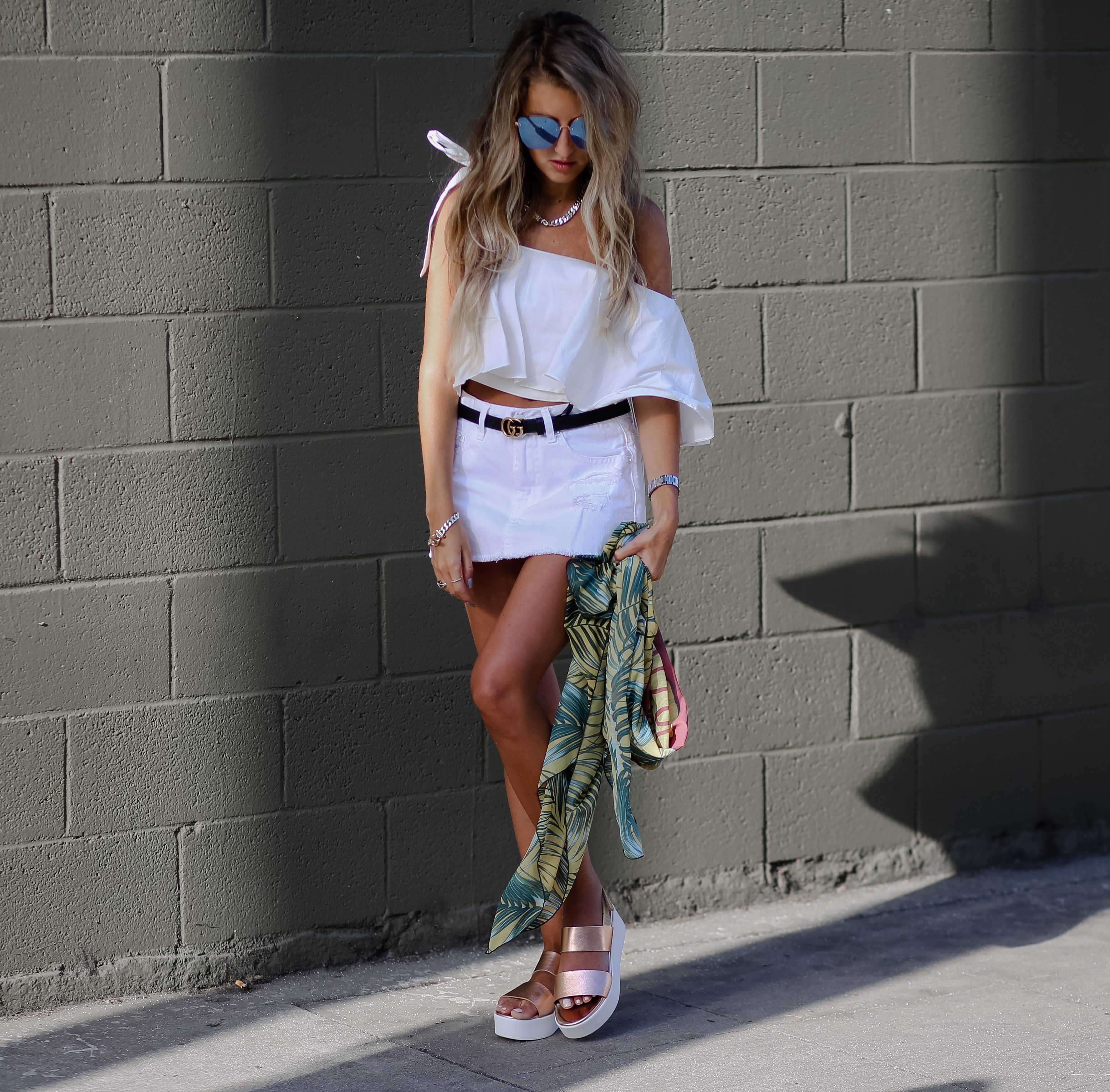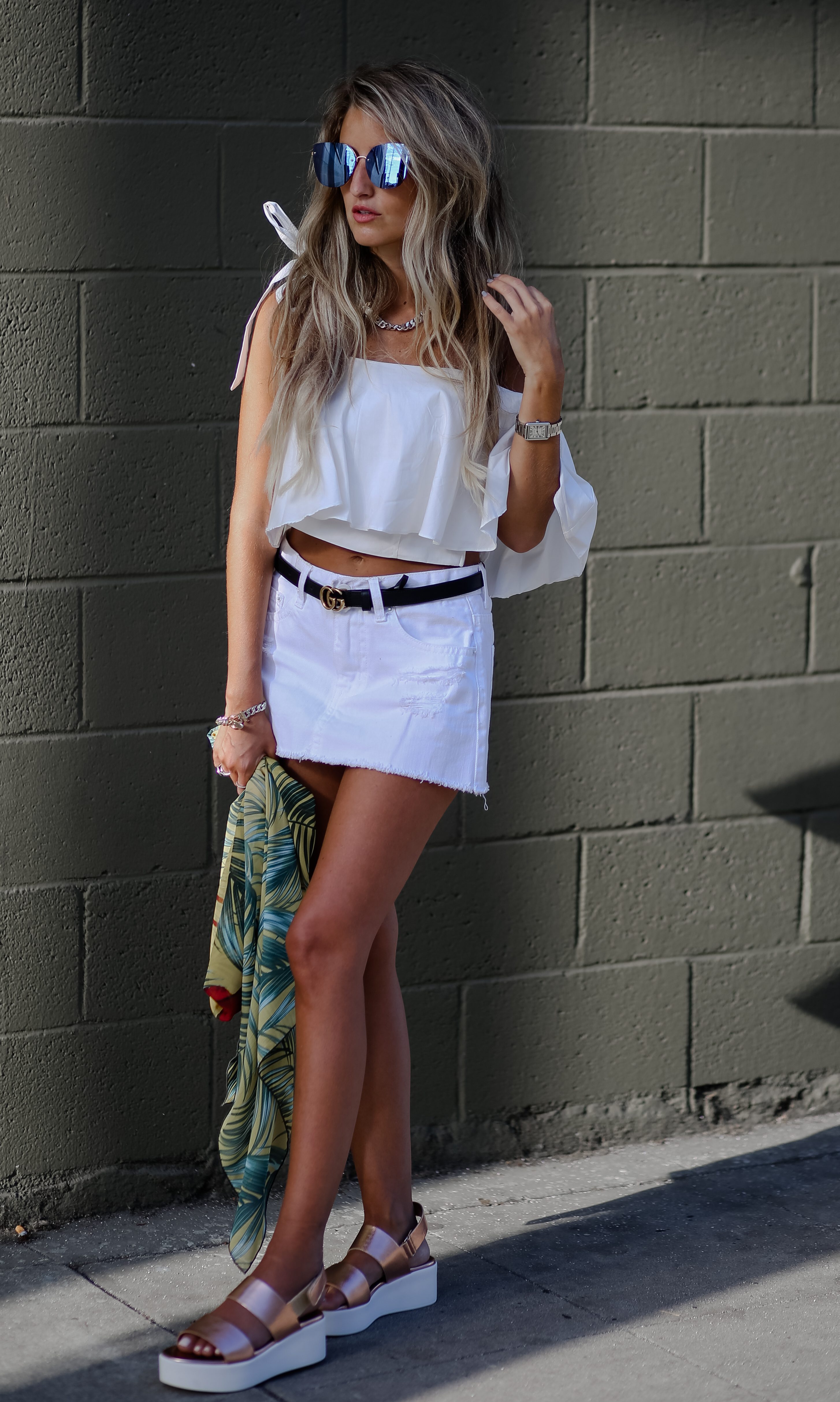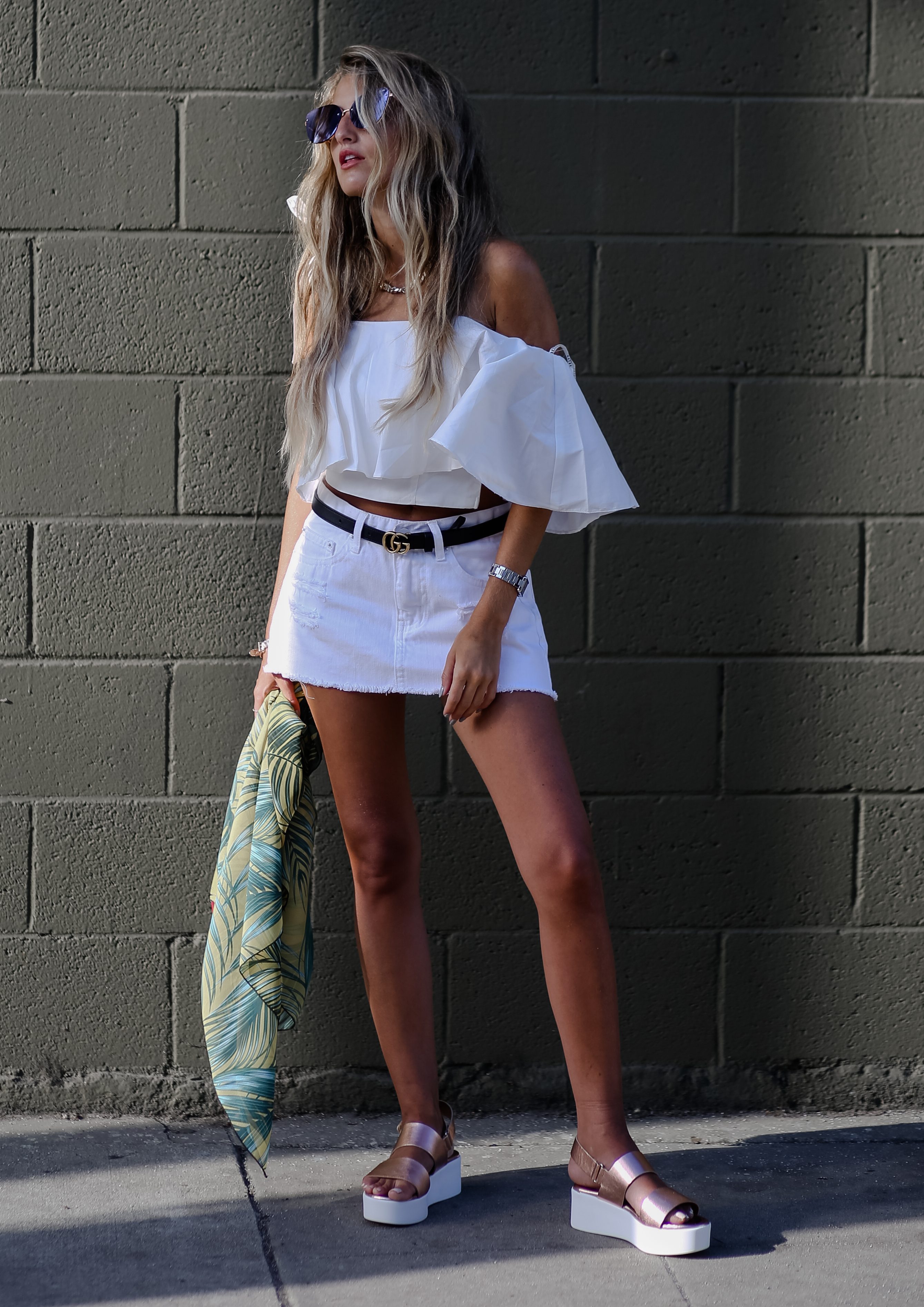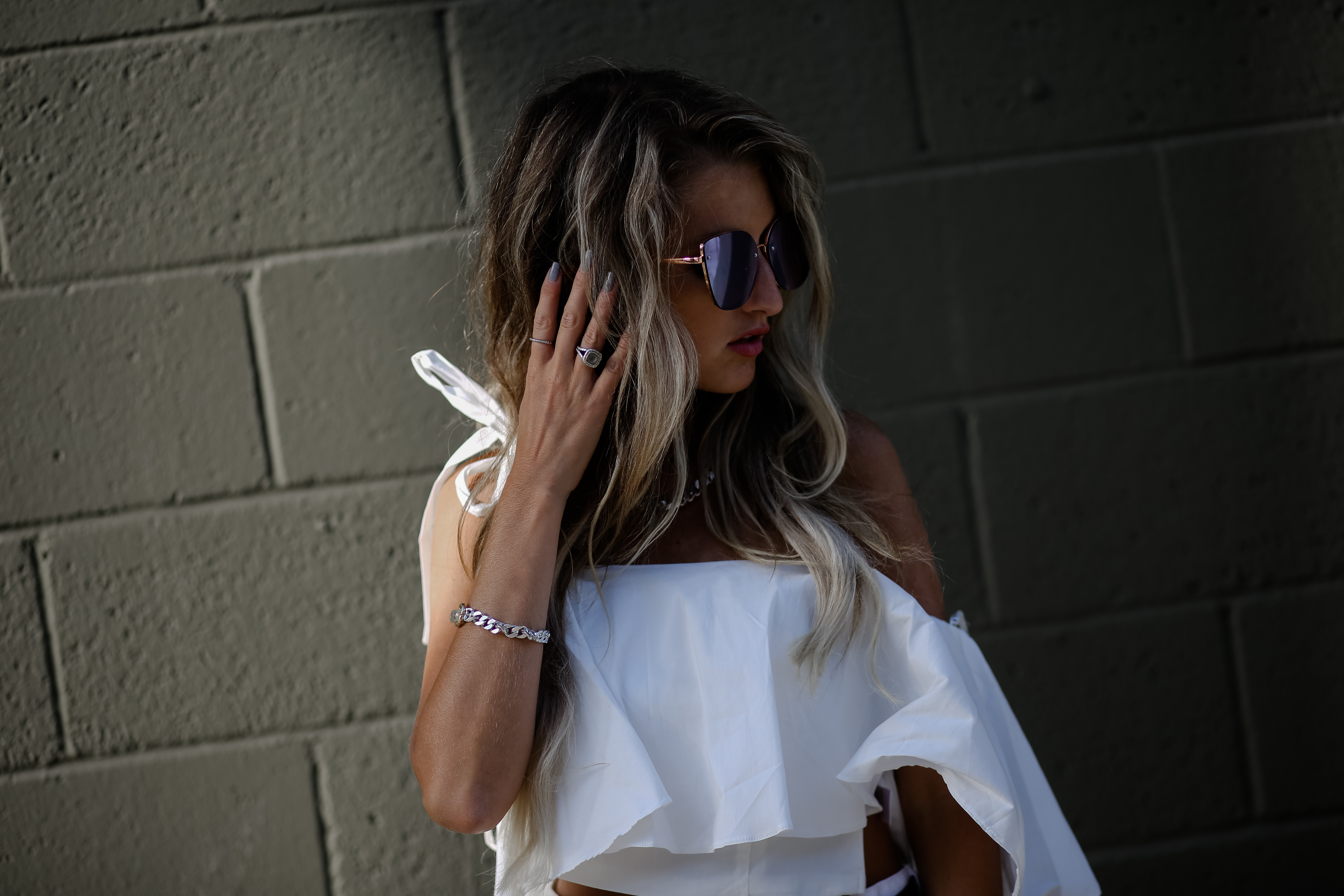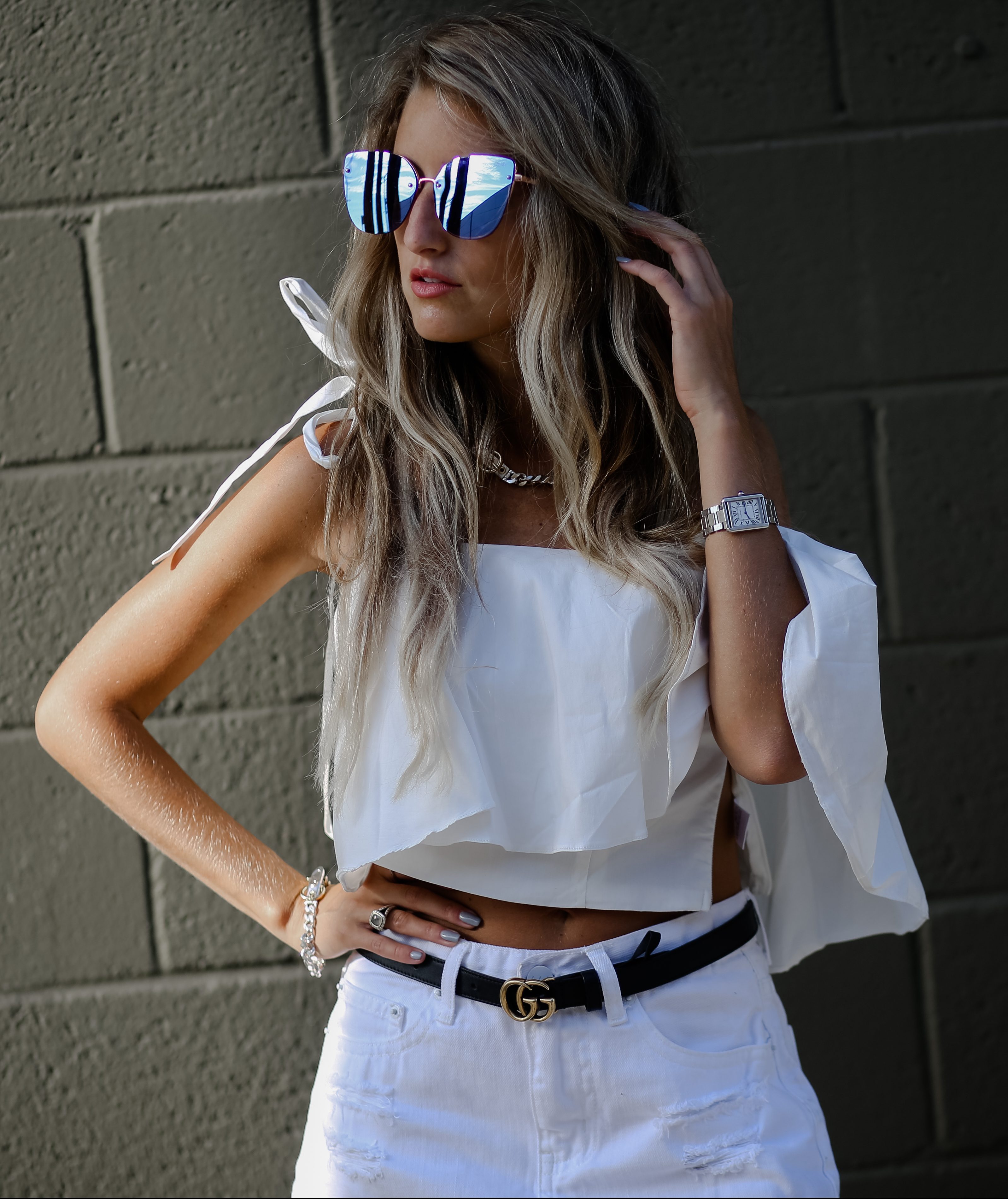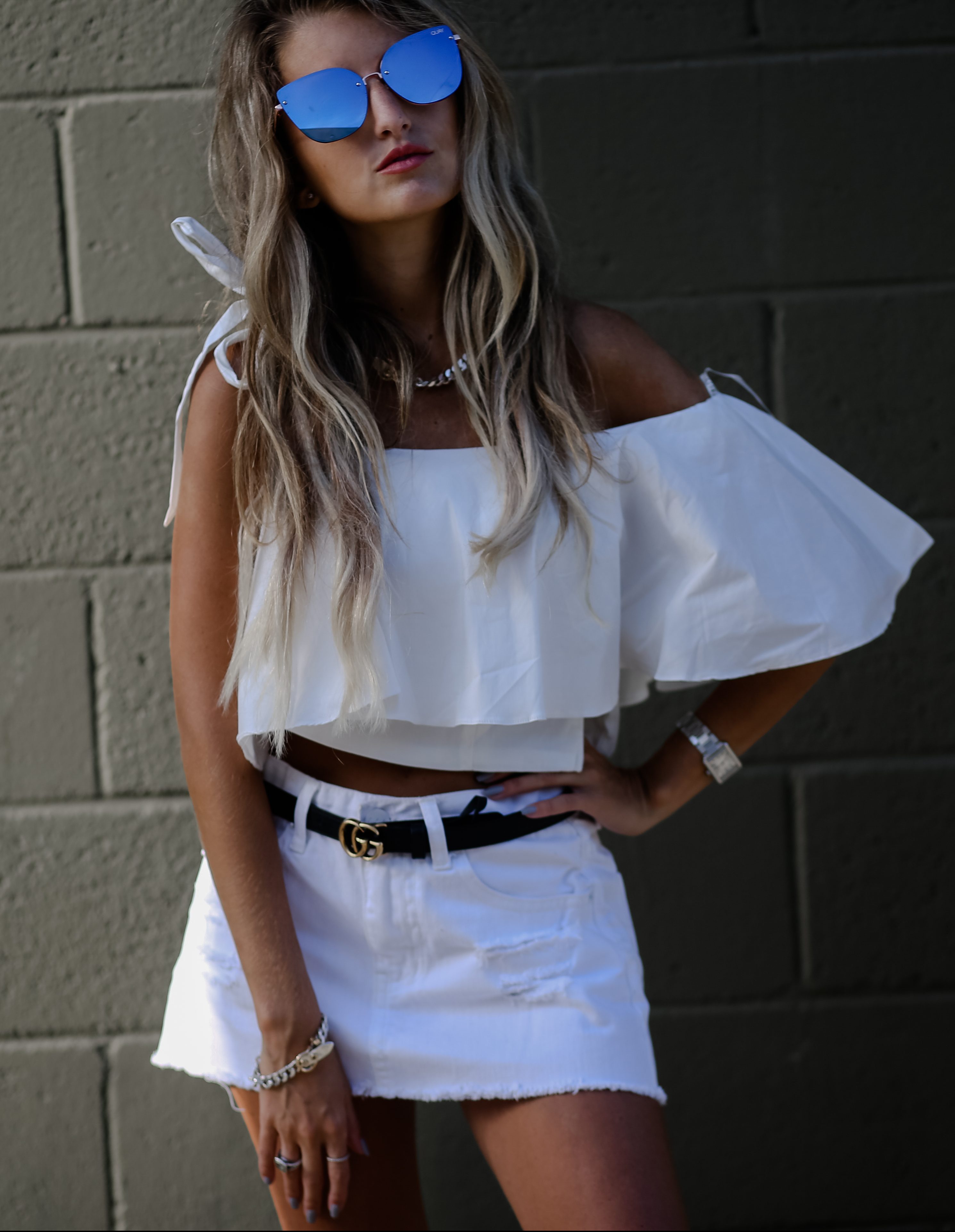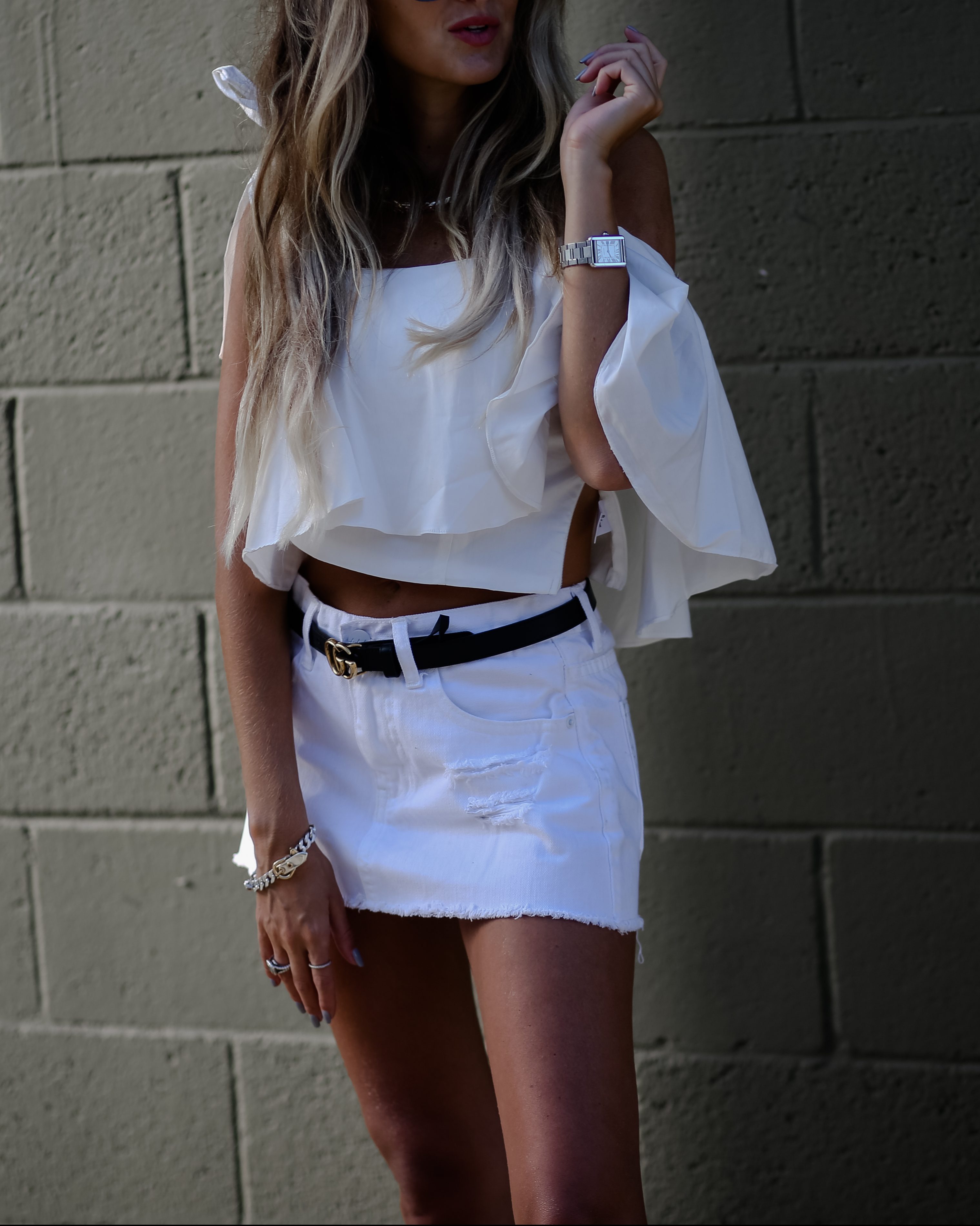 How to wear metallics is such an important concept because it totally changes the look and feel of the outfit. Sometimes it's hard to find the perfect balance between how much is too much and less is more. I'm going to break it down by category below so you can get a better idea of how to wear metallics.
1. Start with a more neutral base/outfit
I love a white on white look! The white skirt is a great classic that goes with a lot. The white top is super cute on it's own too. I love the off the shoulder look, the slight ruffle and the tie on the shoulder. The top is also like $30 which is always a plus. When working with metallics, I like to start with a more neutral base so the themes aren't competing with each other.
2. Be aware of your metallic to metallic ratio
It's totally fine to style two metallic pieces in one outfit but I would make sure they're spread far enough apart from each other and that one is more toned down. For example: in this outfit I'm wearing metallic shoes with metallic sunglasses. This works without being overkill because the shoes and sunglasses aren't so close to each other
3. Don't be afraid to add in a little jewelry 
It's totally fine to add in other accessories like jewelry. I'm wearing this awesome matching Hermes necklace and bracelet from flont club. I you haven't heard about flont club you def need to get on board. It is a game changer. You basically rent really high-end jewelry for a monthly rate. Hello, new arm candy!
4. It's ok to add a little color
It's totally fine to add in a little color as you would for any outfit! I added this kimono and it was the perfect pop of color for this outfit. The tones worked well with the tones in the metallics too.
I hope this helps explain how to wear metallics. Metallics will be a major trend this fall so you'll be seeing more of them. What do y'all think about the metallic trend? Are you on board?
What I Wore: Skirt: Nordstrom  // Top: Make Me Chic // Shoes: Nordstrom // Kimono: Players Holiday //Sunglasses: Quay // Jewelry: Hermes via Flont Club // Belt: Gucci
Shop My Look:
Shop My Shop:
SaveSave