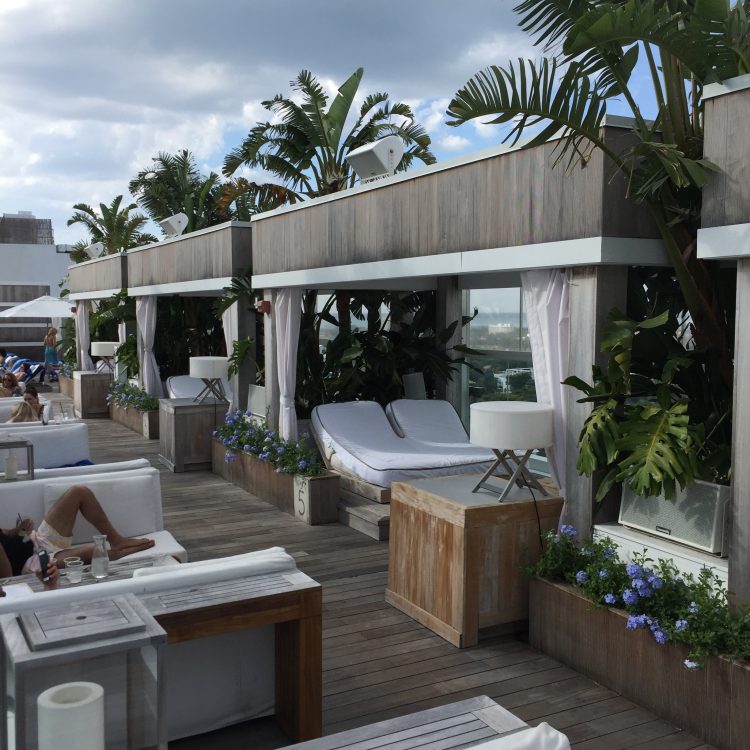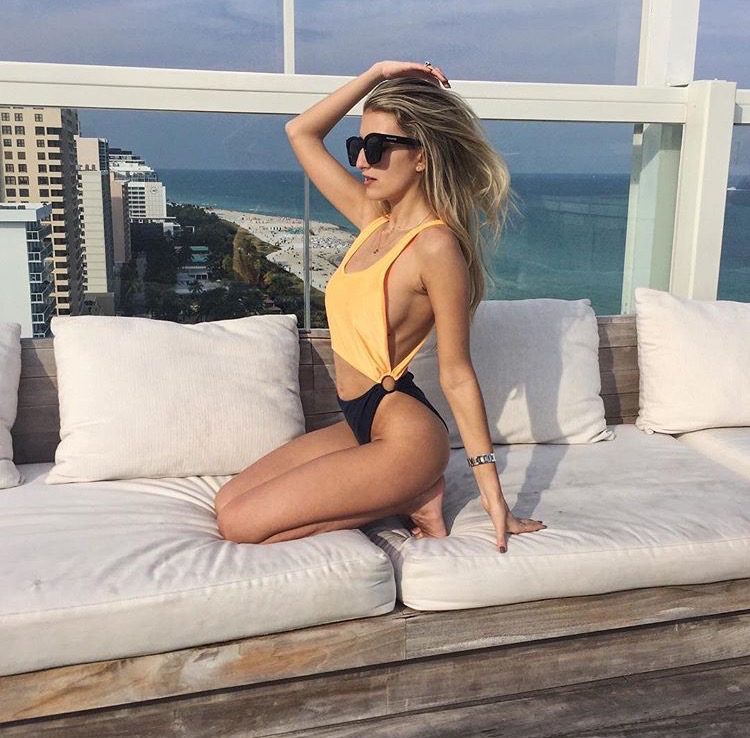 I've been to Miami twice in the past couple of months and loved it both times. They were very different trips so I was able to get a taste of everything.  I wanted to share a few of my favorite places in my Guide to Miami to help make any future planning a little easier.
*The swimsuit I'm wearing in the first photo is from Triangl 
Where to stay: 1 Hotel South Beach
I absolutely loved this hotel. It's impeccably decorated in a beachy chic but modern vibe. The rooftop pool is definitely recommended. It's one of those hotels where you don't have to leave if you don't want to. The rooftop pool had a really fun energy but wasn't a spraying champagne kind of pool by any means.
Where to brunch: Cecconi's Soho House 
Cecconi's has mastered the brunch game. The set up is perfect. The patio seating is picture perfect and it's great for large groups. I went for a bachelorette and it worked out perfectly. I hate buffets but I'll make an exception for Cecconi's. the buffet was executed perfectly and everything was amazing. The buffet had everything from a cheese bar to a gelato bar and really anything else you can think of.
Where to dine:
The Bazaar by José Andrés SLS South Beach
The Bazaar is tapas style and has a lot of super unique dishes. A few of my favorites are the dragon fruit ceviche, Rossejat' Negra and  Not Your Everyday Caprésé. The drinks are just as unique as the food is. My favorite drinks are the salt air margarita and the LN2 Capriina. The atmosphere is super fun. The SLS has a great outdoor bar for after dinner and of course there is Hyde if you want to go all out.
Beachcraft is a less of a party atmosphere than The Bazaar but the food is amazing. The interior is similar to that of the hotel so it's beachy chic. It was probably one of the best dinners I've had in Miami as far as food alone goes.
Ok I know Cecconi's is on my brunch list too but the vibe for dinner is just totally different. We sat inside for dinner which I actually really liked because it was more of a lounge atmosphere and they had live music. The food was great but it's the atmosphere that really did it for me. It was really nice and trendy but more laid back in a way.
Where to drink: 
I can't take credit for this one and unfortunately didn't have the chance to try the frosé in person but my friend Monica, from Gisele Chic was raving about it!
I went to Hyde Beach for a bachelorette party and it was an amazing time but disclaimer: you will be sprayed with champagne! Luckily you'll be able to see it coming so can evacuate in time if sticky isn't really your thing. We also went to Hyde one night and it was a lot of fun! It was more lounge like than a full blown club but there was still a DJ, dancing, bottle service, the whole nine yards.
This was another fun bachelorette party option. It's definitely a full on Vegas-like club. LIV is 3-4 stories high and the place was packed. Glow sticks, those fog machine things, dancing light up robots… they had it all.
Nikki Beach has a really pretty atmosphere. There were a bunch of bachelorette parties going on while we were there. I'll have to check out a few of their other locations and let you know what I think!
I hope you enjoyed my Guide to Miami. Let me know if you've been to any of these places or if you have a few favorites of your own.