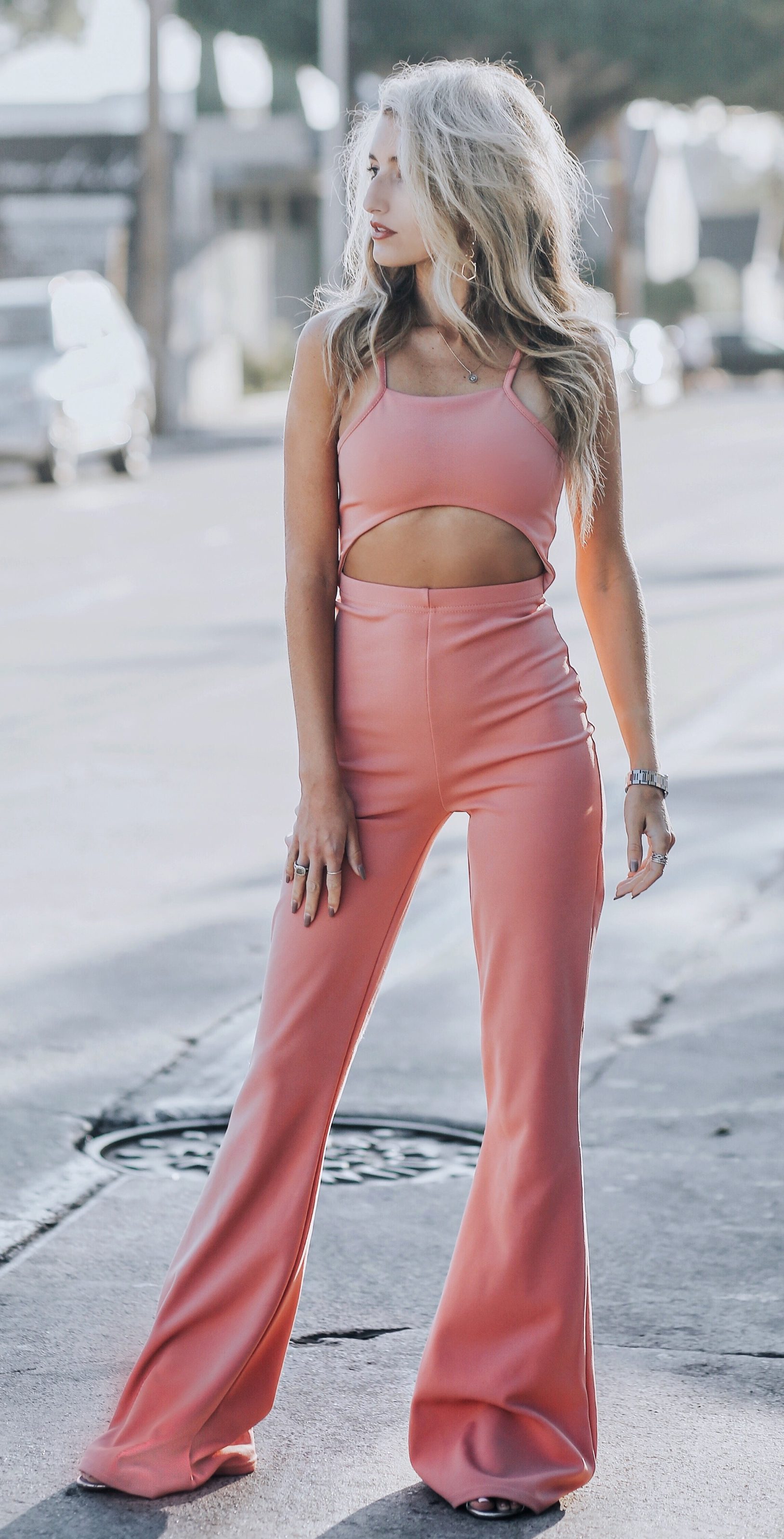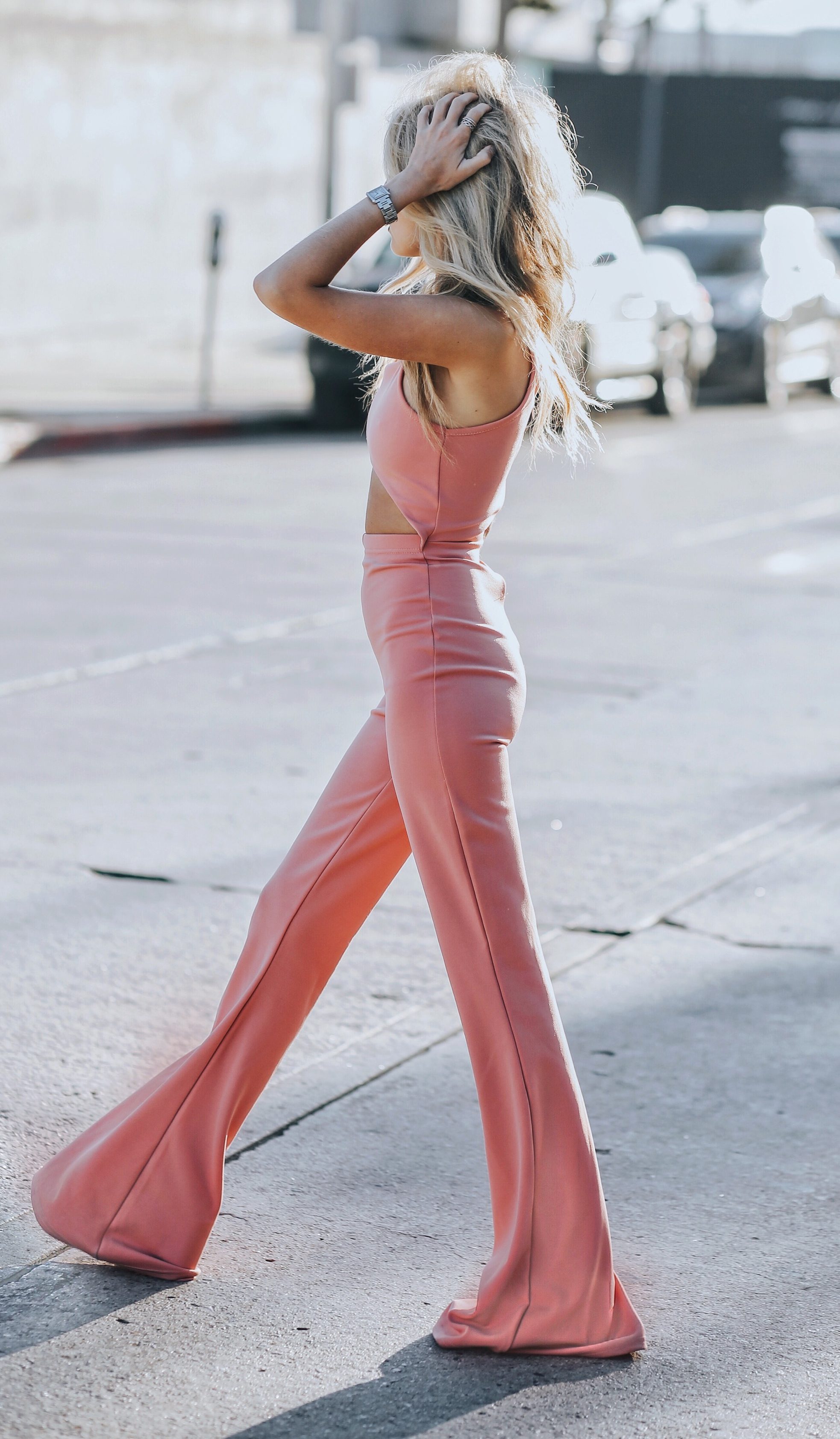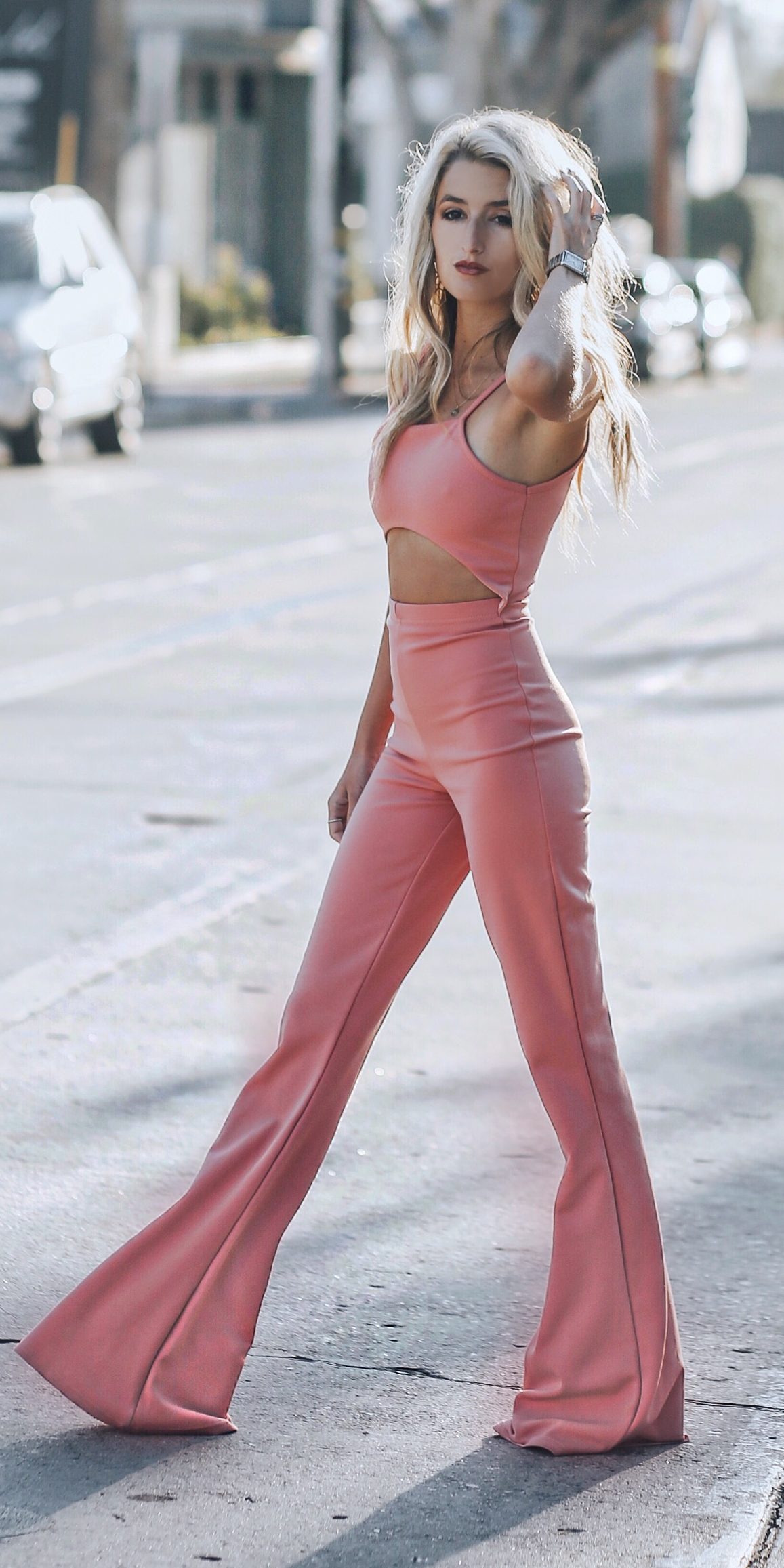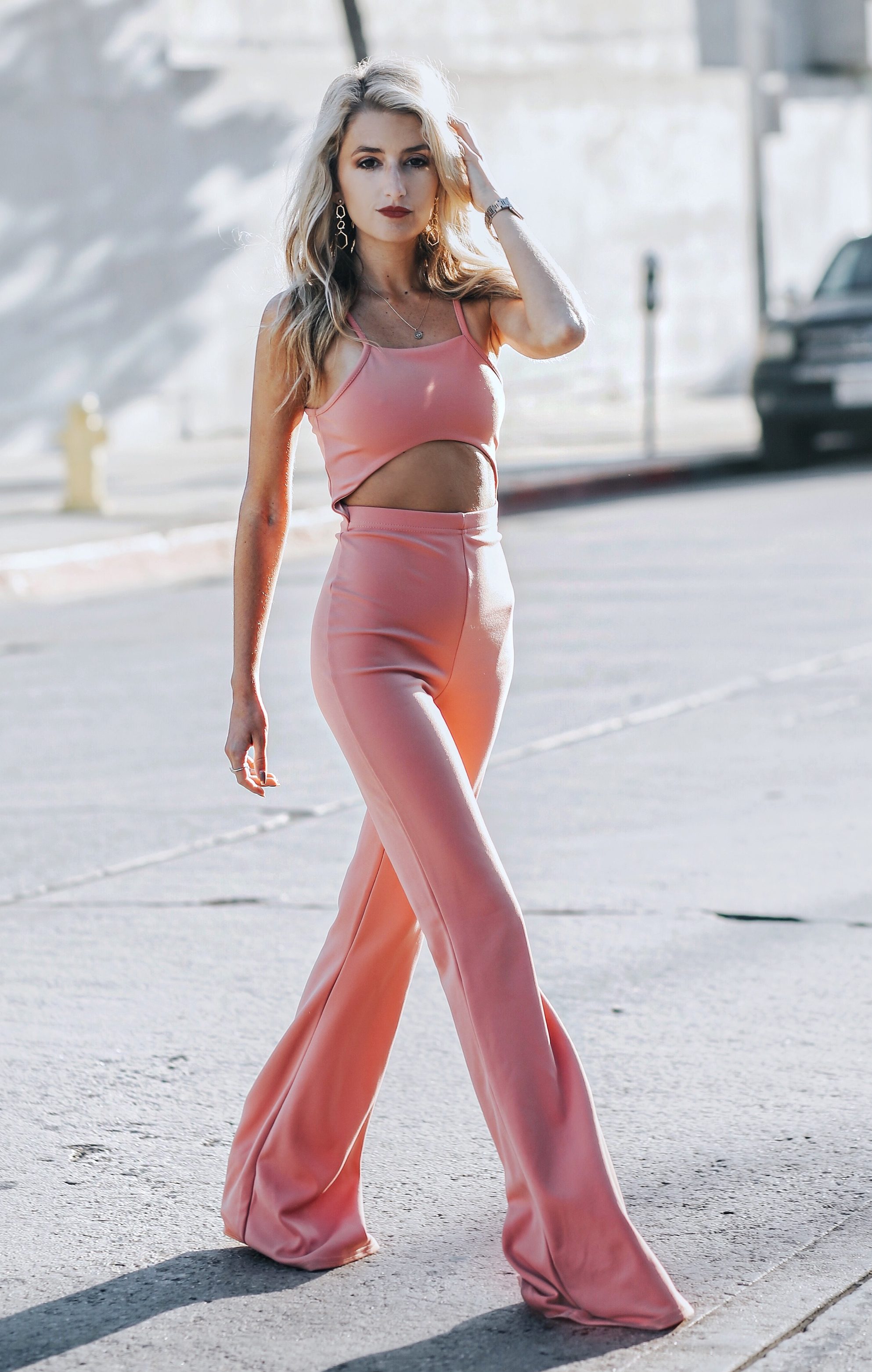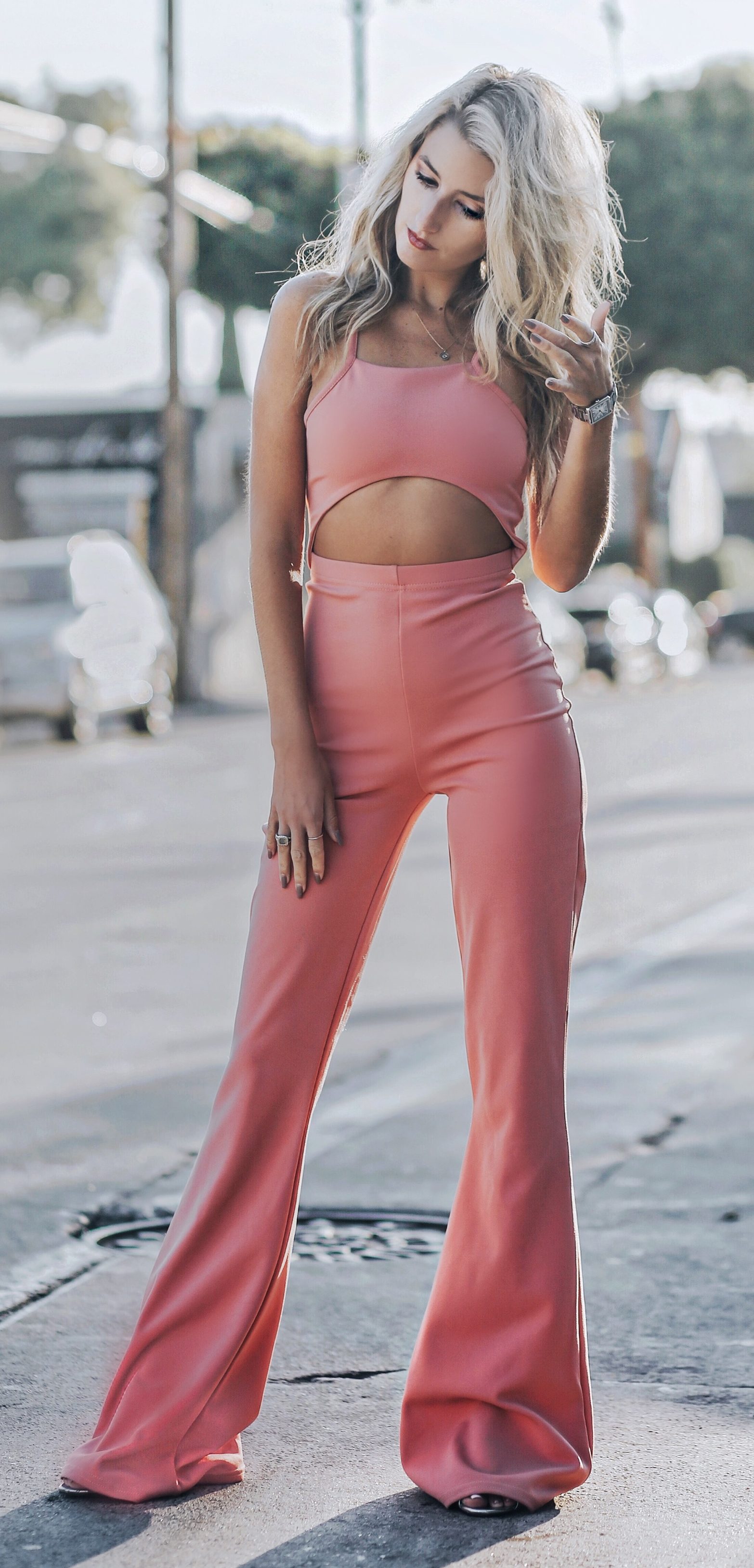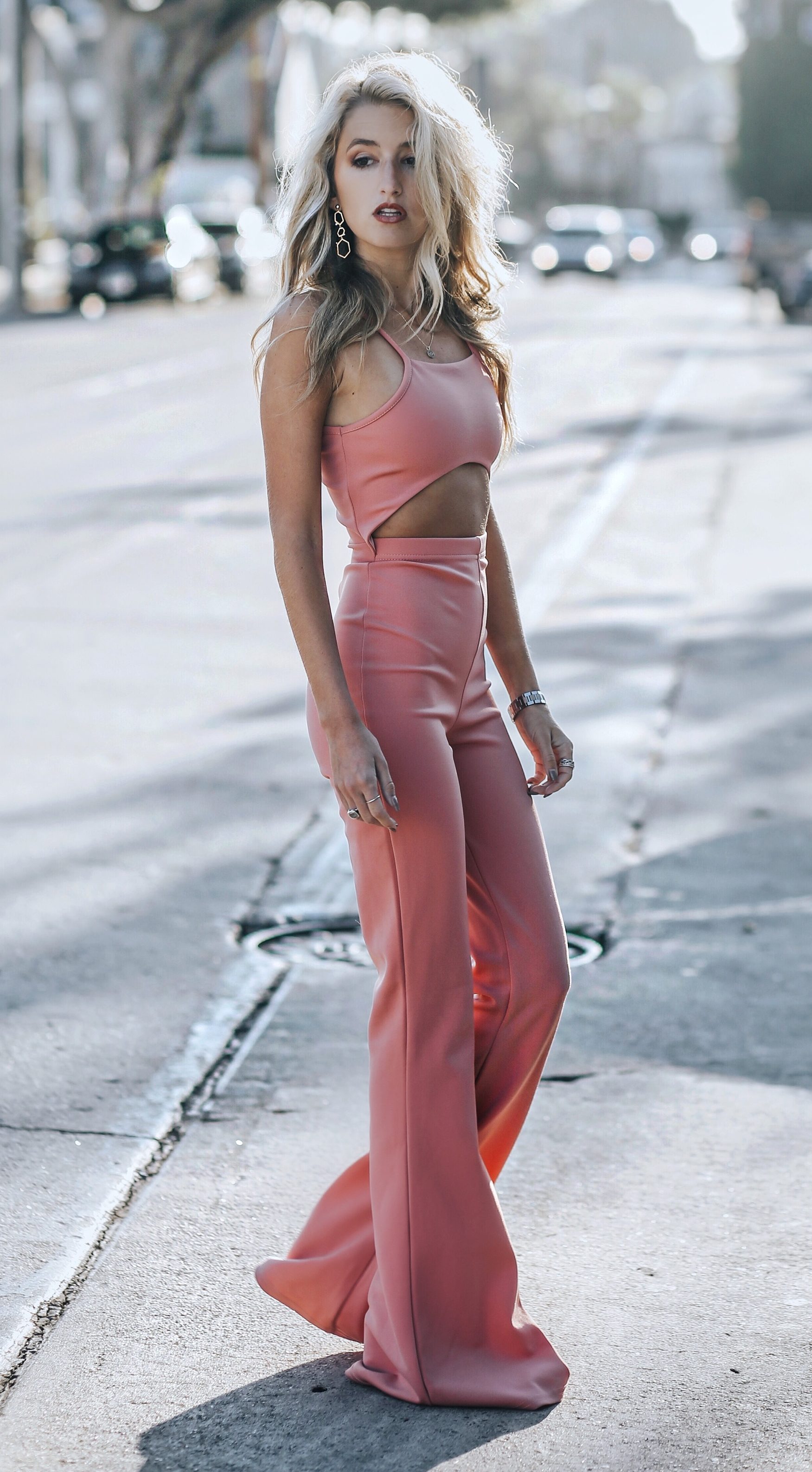 Finding a great going out outfit can be hard especially during this time of year. It's not super hot but it's not super cold so finding something that's still attractive without looking like you're freezing to death can be hard. This jumpsuit though is such a great going out outfit because it can take you from date night to girls night. It's one of those amazing pieces that is great on it's own and it comes in black.
The fit is amazing! It is definitely tight so I wouldn't wear this if you're about to go eat your weight in pasta. But this going out outfit does fit really well and is super flattering. The flares are really elongating too. The jumpsuit is a little long on me so I will get it hemmed but it still has that leg lengthening material and fit. I opted for the pink color but it also comes in black which is amazing. I'm honestly probably going to order the black jumpsuit because that's such a good going out staple to have in your closet.
You can wear this going out outfit a few different ways. I've worn this look out to dinner and paired it with a leather jacket which I thought was a good way to kind of tone it down but not really tone it down. It just made it more effortless. You can also wear it with a denim jacket to dress it down. I would even wear it with a faux fur jacket to dress it up for an event especially around the holiday season. I've linked to a few different jacket/layering ideas in the carousel below. What do you think about this going out outfit? Is it something you would wear?
What I Wore: Jumpsuit: Pretty Little Thing // Shoes: Steve Madden // Earrings: Flont Club
Shop My Look: