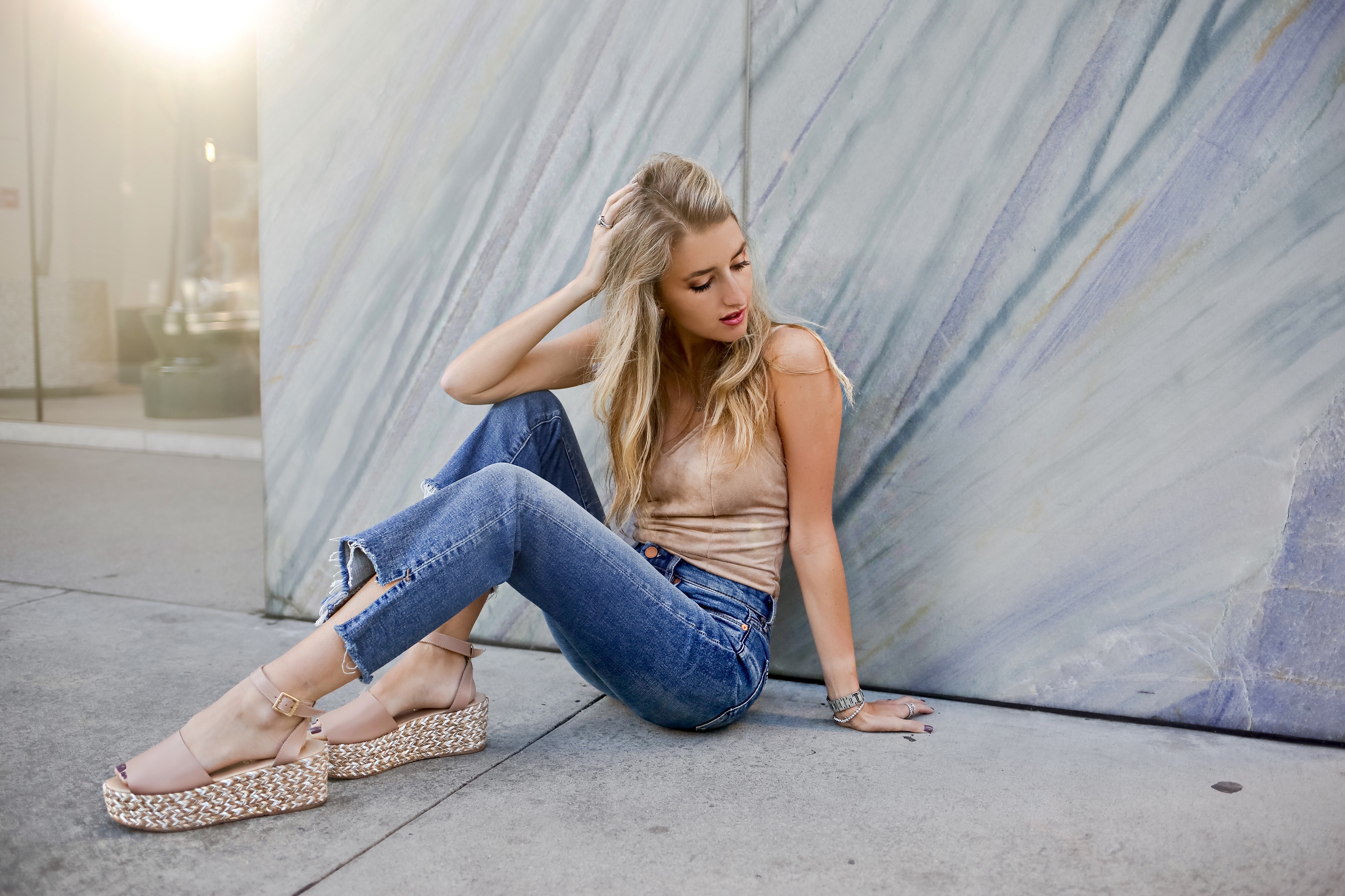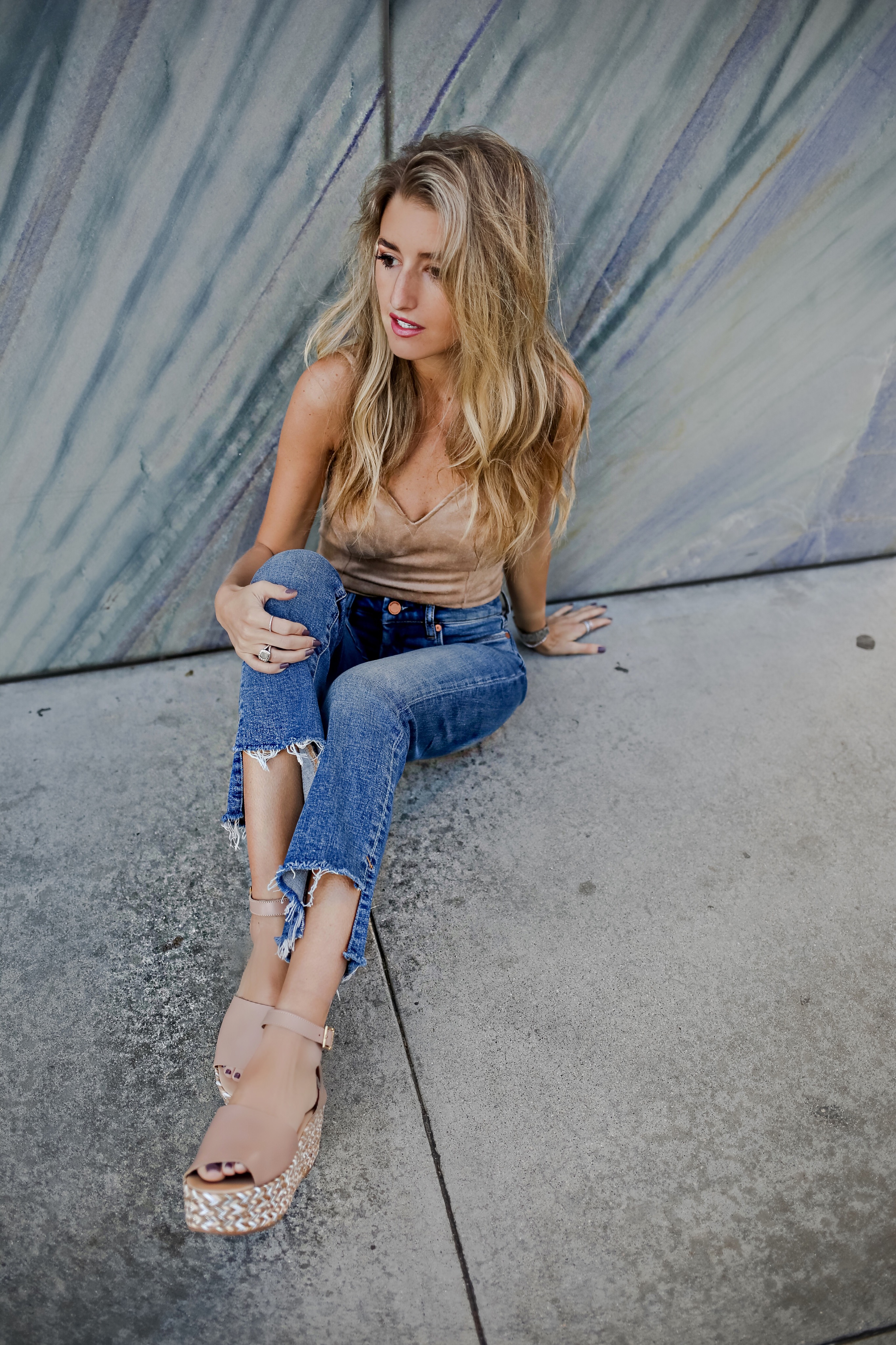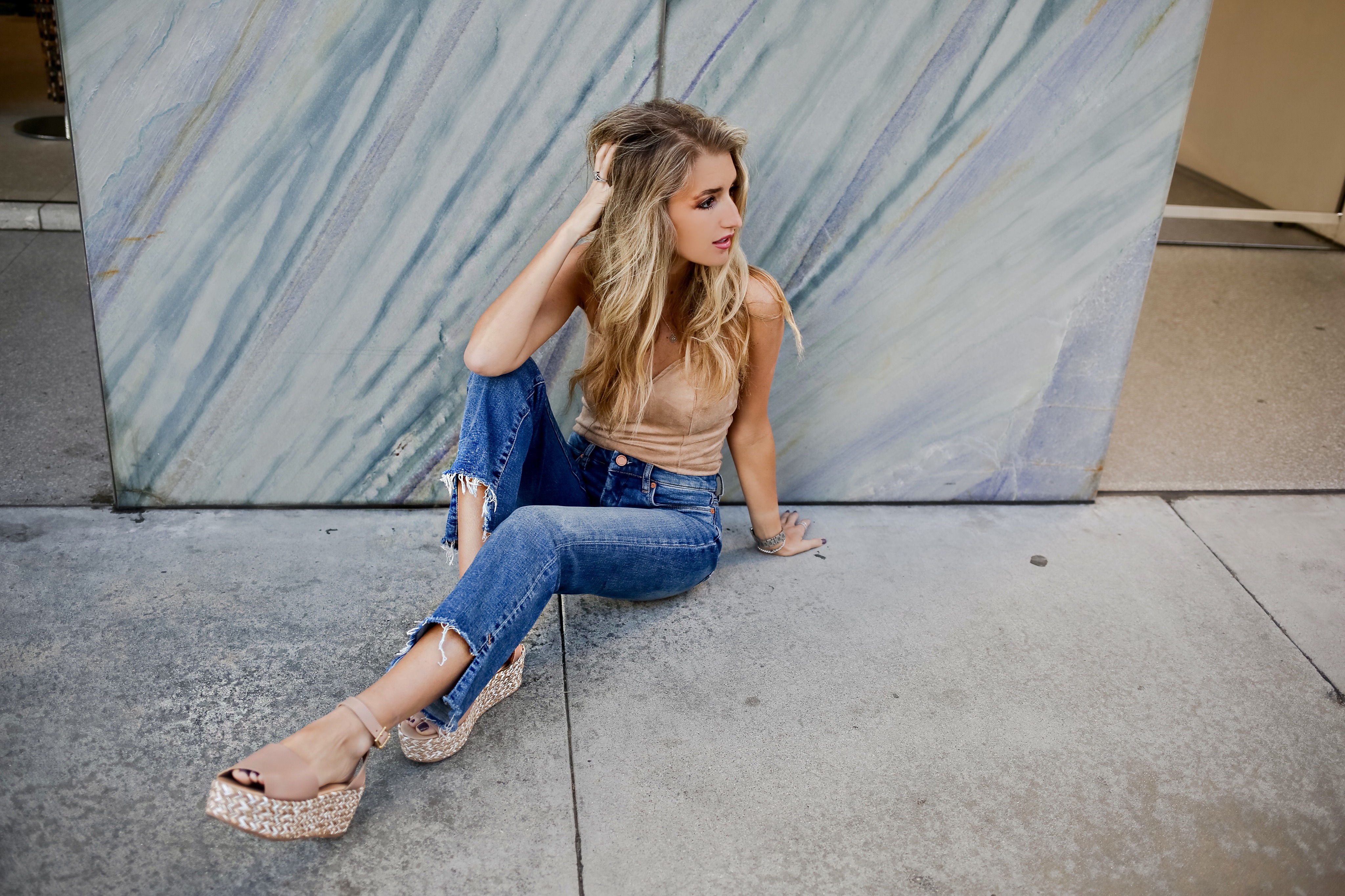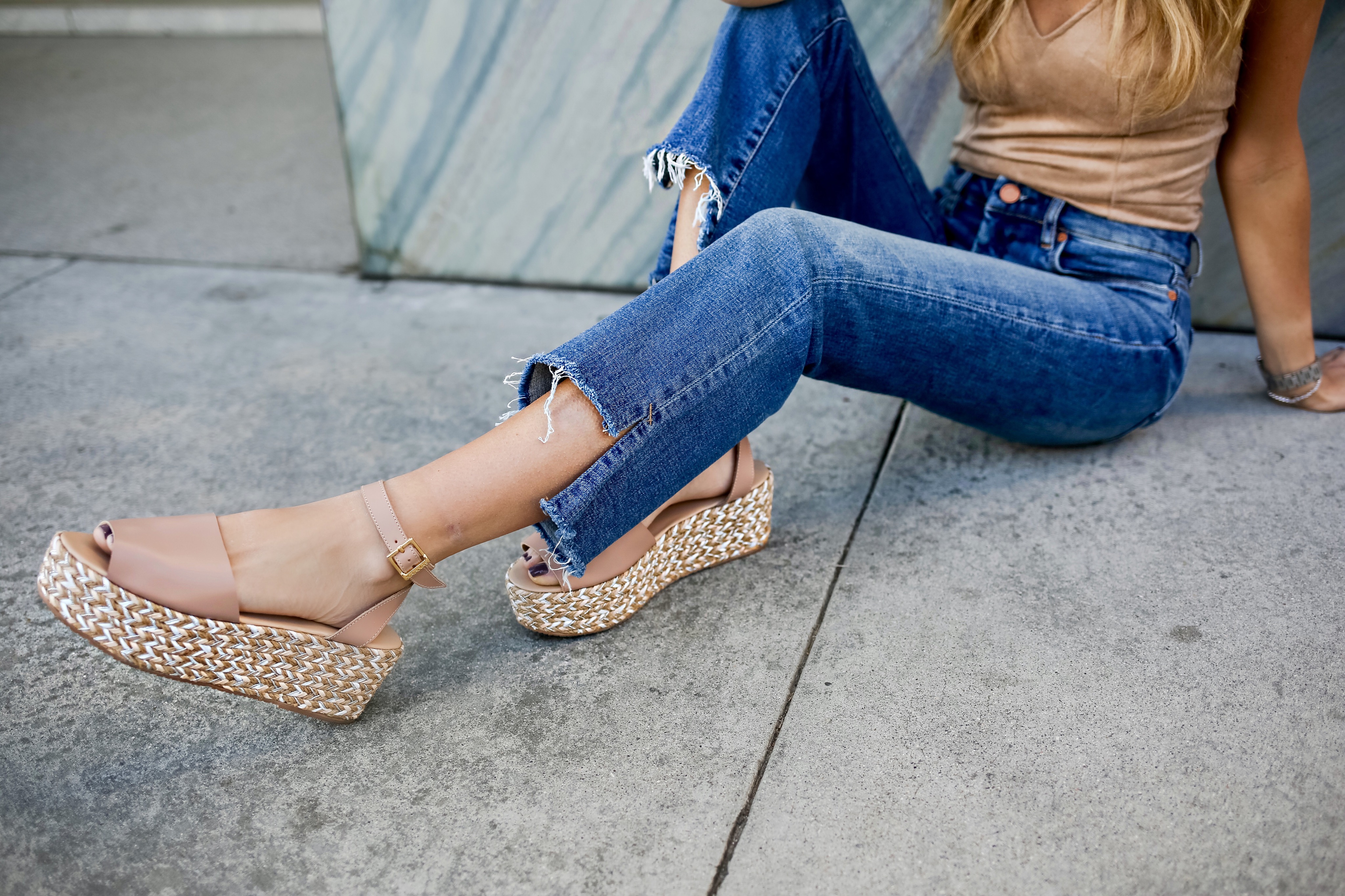 There are so many things that I love about this look. Let's start with these jeans though. I love frayed jeans and these fit perfectly! I feel like the mid-calf jeans tend to have a more mom jean fit which doesn't work the best on my frame but these are more fitted and I love how they look. They are also under $100 which is amazing for a pair of jeans let alone frayed jeans. They are also part of the Shopbop sale.
This suede bodysuit matches perfectly with the wedges. These wedges are awesome. I fell in love with them the second I saw them. I love how the platform is the same height and the mix of neutrals, white and a little sparkle is perfect. They are so fun and unique.
The best part about this is that the frayed jeans and the wedges are both part of the Shopbop sale!
Shop my Look: Frayed Jeans: Blank NYC // Bodysuit: Bebe // Wedges: KAANAS
What I Wore:
Shopbop sale picks:
Shades:
Swim:
Other Accessories: