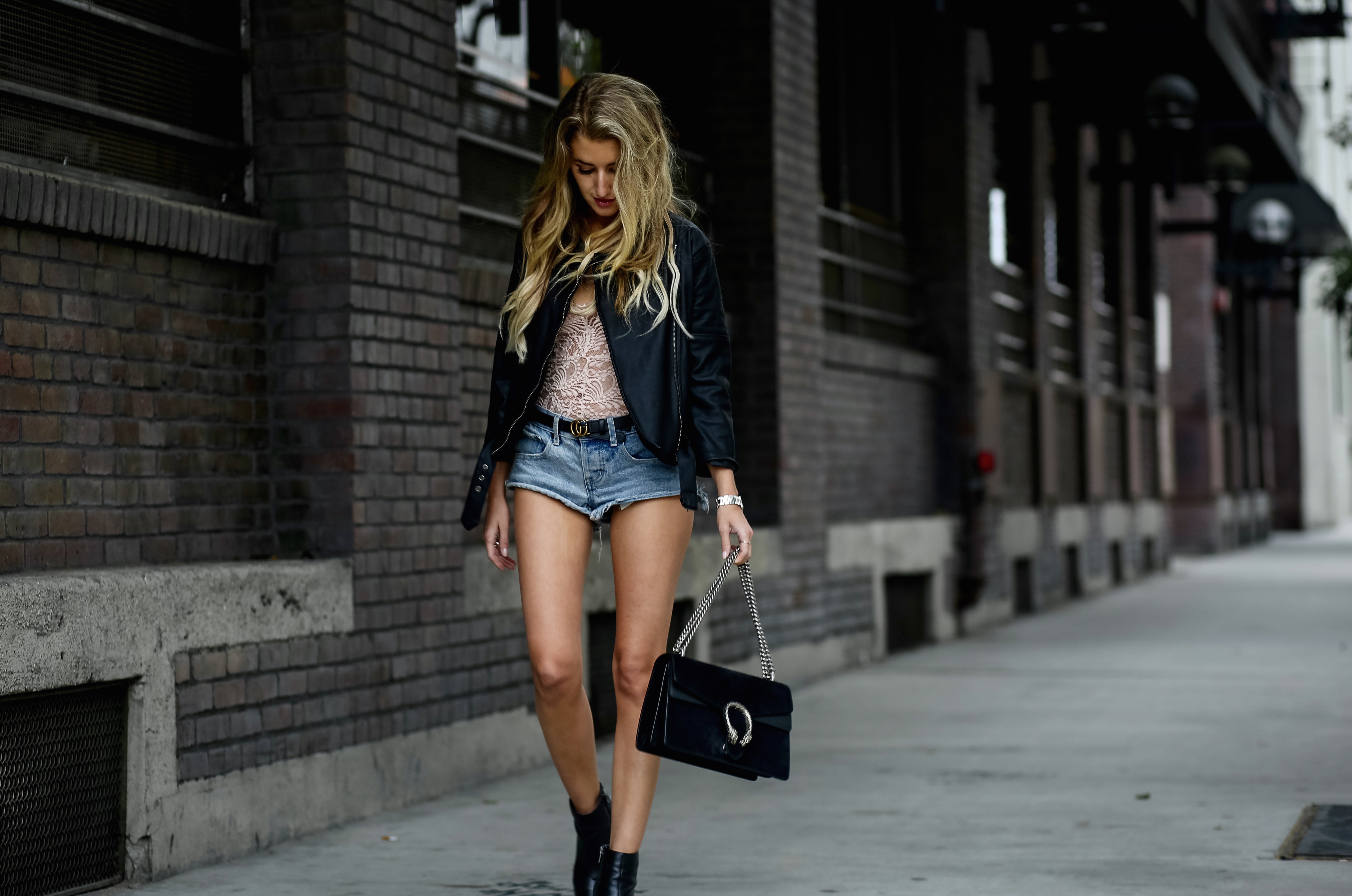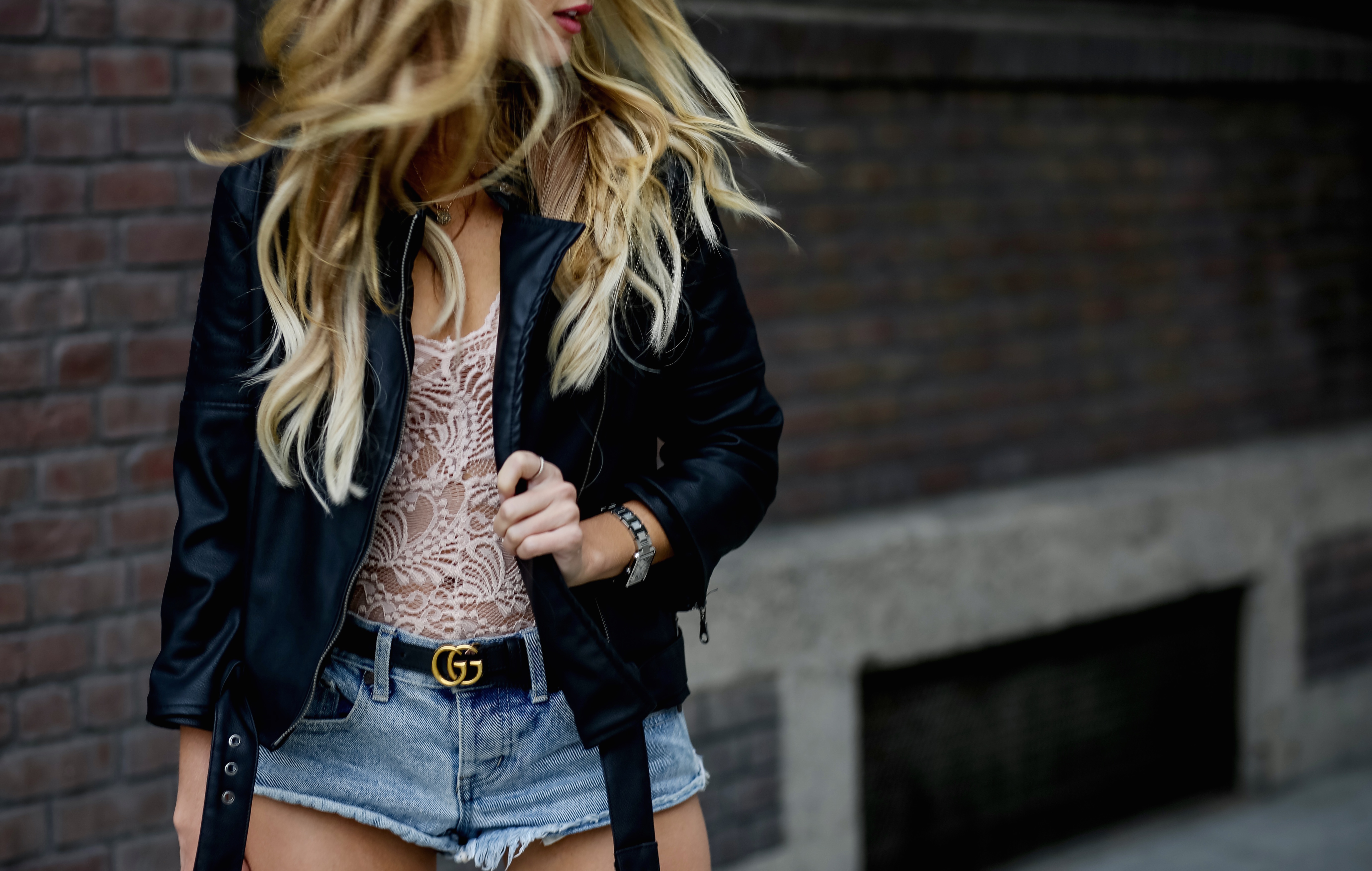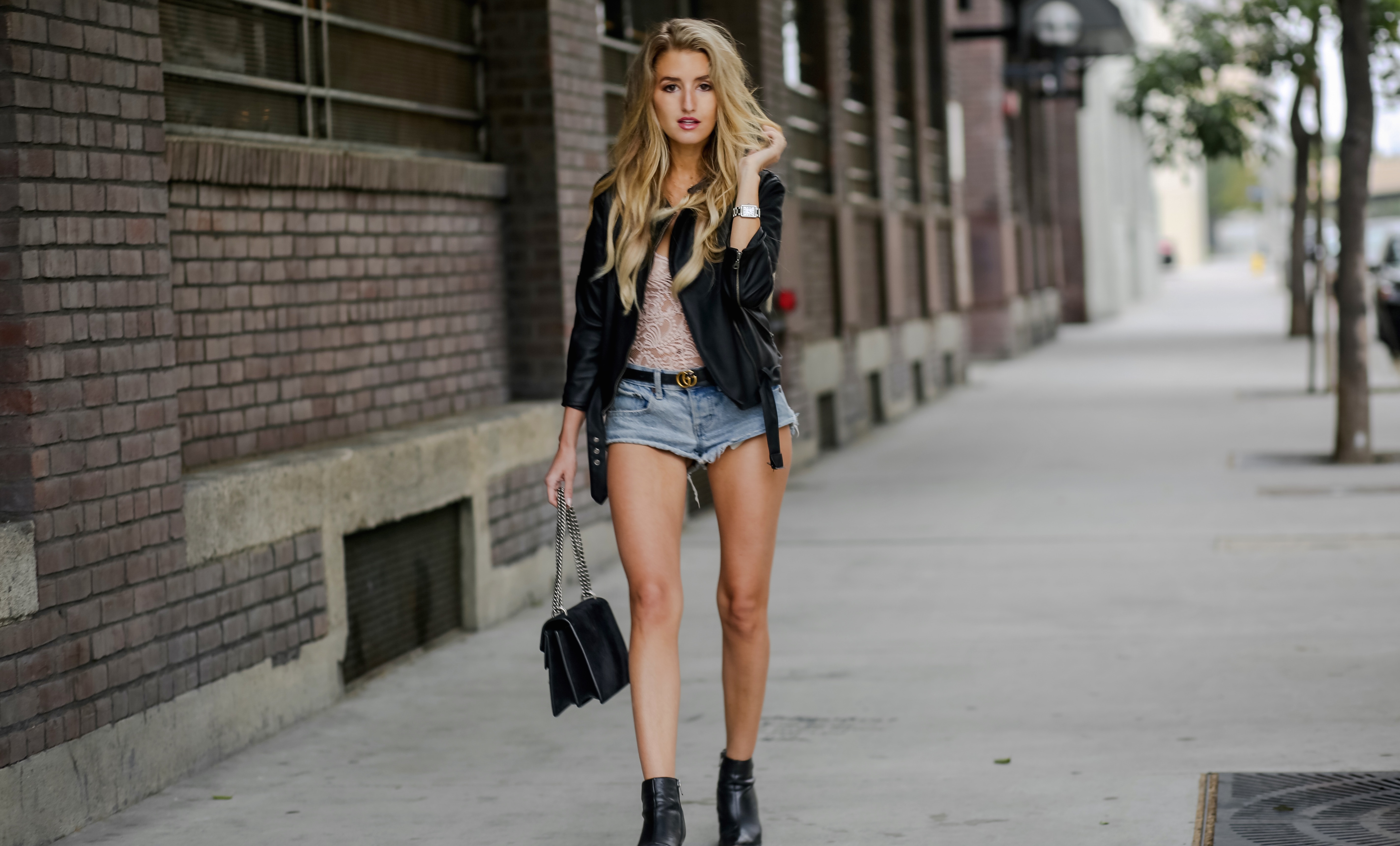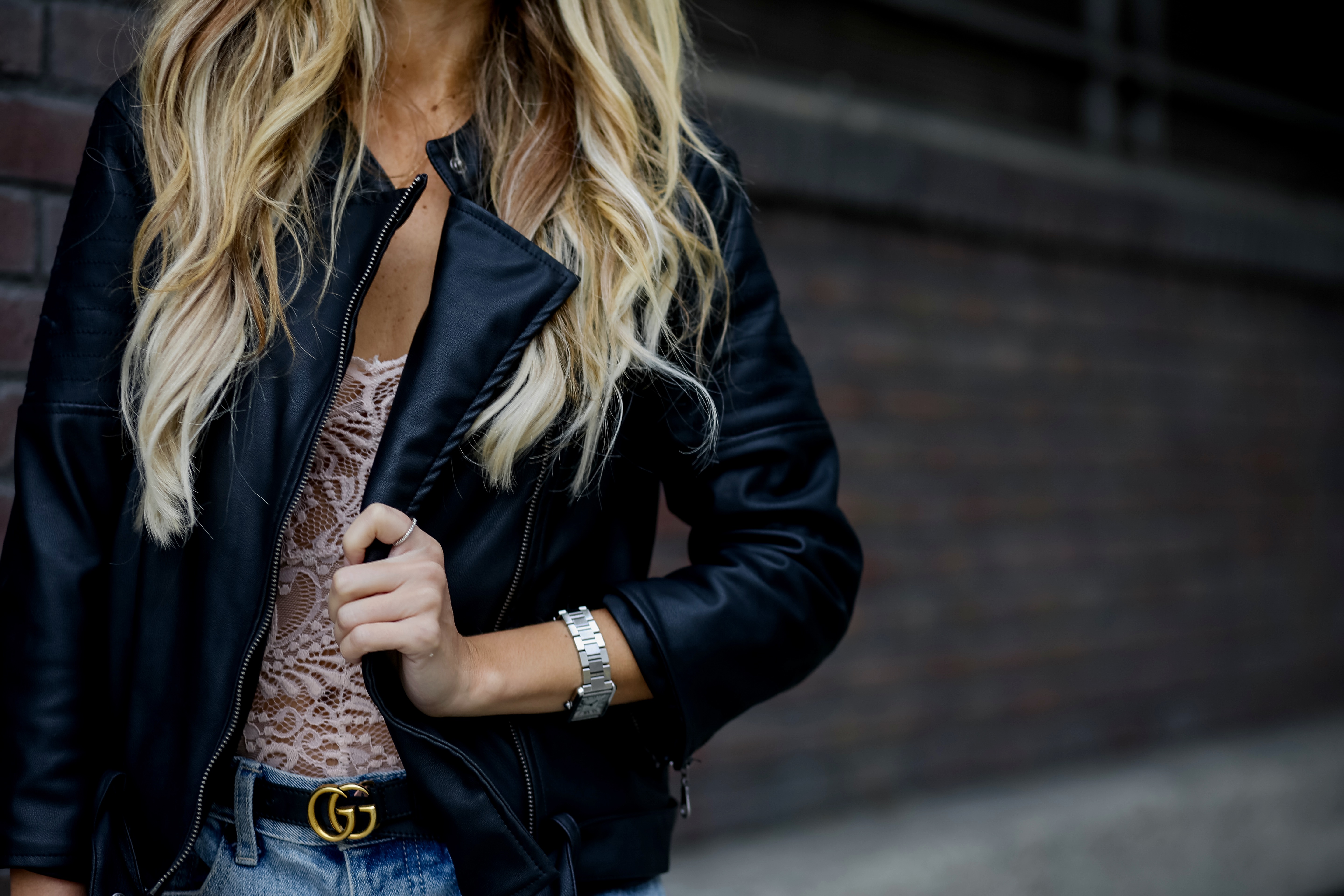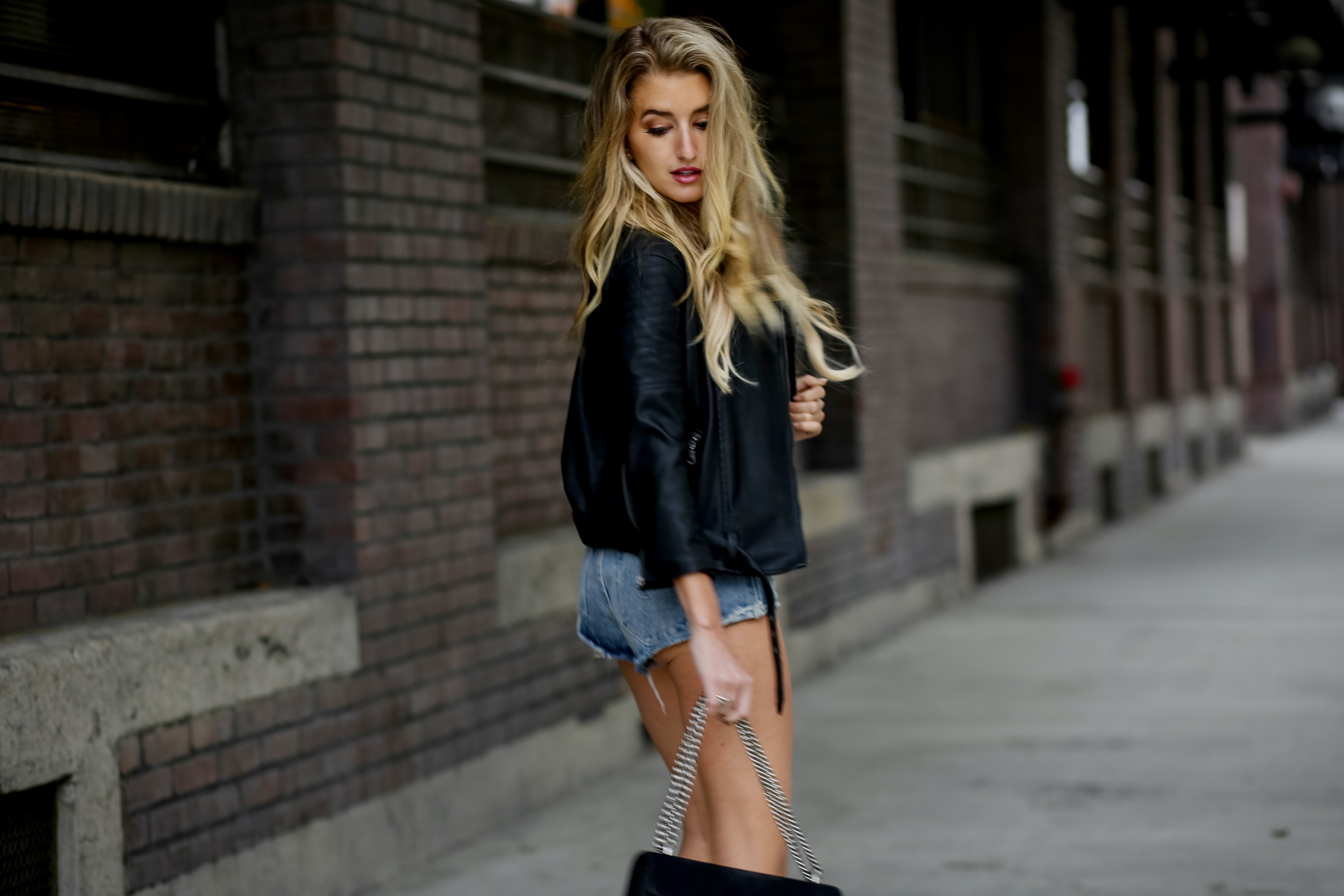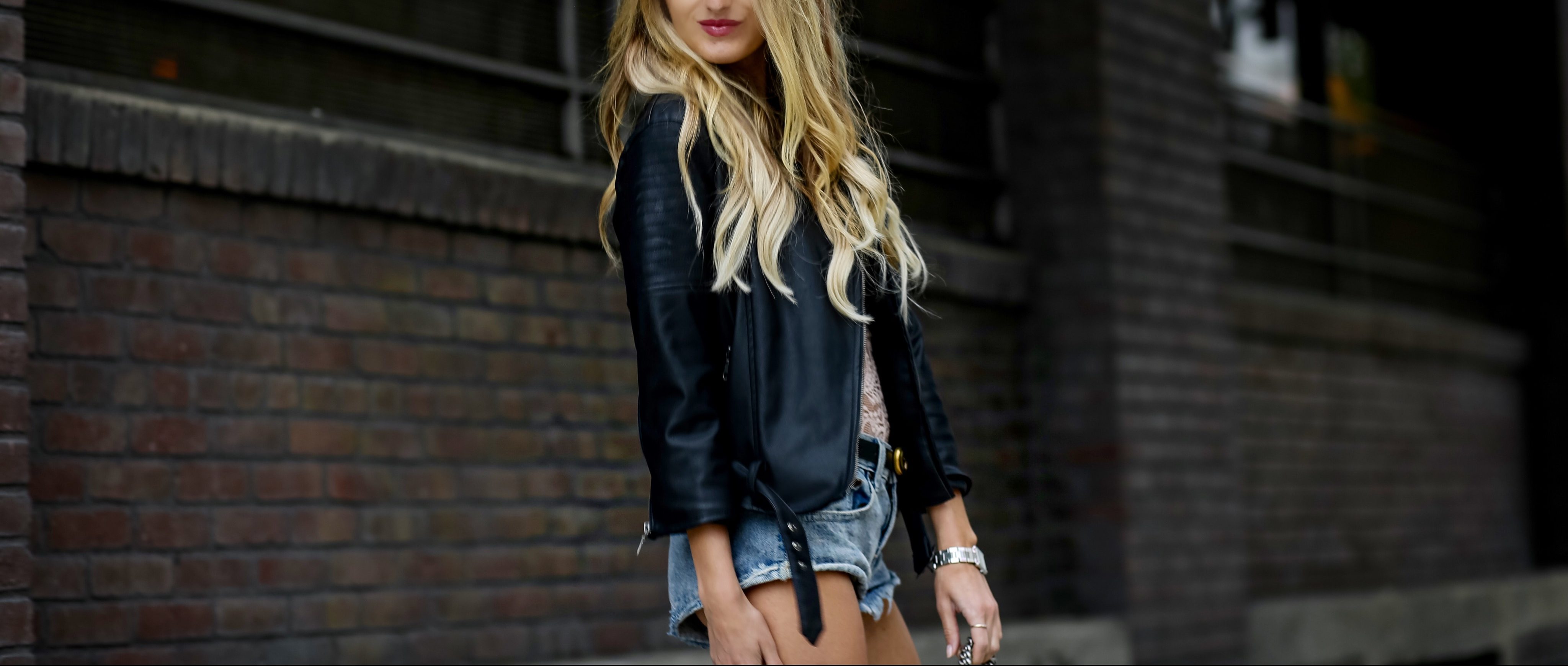 Dressing for June Gloom can be hard when it's cold one minute and hot the next. I don't know what's going on this week but it definitely doesn't feel like Tuesday or summer. I feel like I've been dressing for the fall in the morning since it's been so cold but by noon it's 80 degrees and I'm sweating. I'm going to break down how to master dressing for June Gloom. So this weather is weird… layering is key.  I love this outfit because it works if June decides to get really gloomy or decides we're having summer.
Dressing for June Gloom is a pain but let's start with the basics! Denim shorts are such a perfect laying piece. You can wear them with an oversized sweater or a summer crop depending on the look. In this scenerio I decided to wear the shorts with a lace boysuit. Full disclosure – this bodysuit is sheet so buy nipple covers (I live in these. If you don't know what they are, you should get them) or keep your jacket on or be super super brave and free that nipple. Whatver floats your boat. But the whole point of the jacket is to be able to take it off and drape it over your shoulder if June Gloom turns into summer and it's randomly 80 degrees. Yes, so get the nipple covers.
Speaking of jacket… I love this vegan leather jacket from David Lerner. The sleeves are lined in a really soft material which makes the jacket so much more comfortable and less stiff. I wore this with my favorite belt ever that I wear everyday. Yes, yes it's the gucci belt. Seriously though it just works with everything. I finished this outfit with black ankle boots. The ankle boots work this time of year with the shorts and if it happens to be gloomy you don't look like an idiot in cut offs and open toed shoes. I hope this helps to give you a few key tips on dressing for June Gloom.
How have you been dressing for June Gloom?
Shop the post: Jacket: David Lerner // Bodysuit: Pretty Little Thing // Belt: Gucci // Boots: Steve Madden // Cut offs: One Teaspoon // Nipple Covers: Amazon and Nudwear // Bag: Gucci
What I Wore: