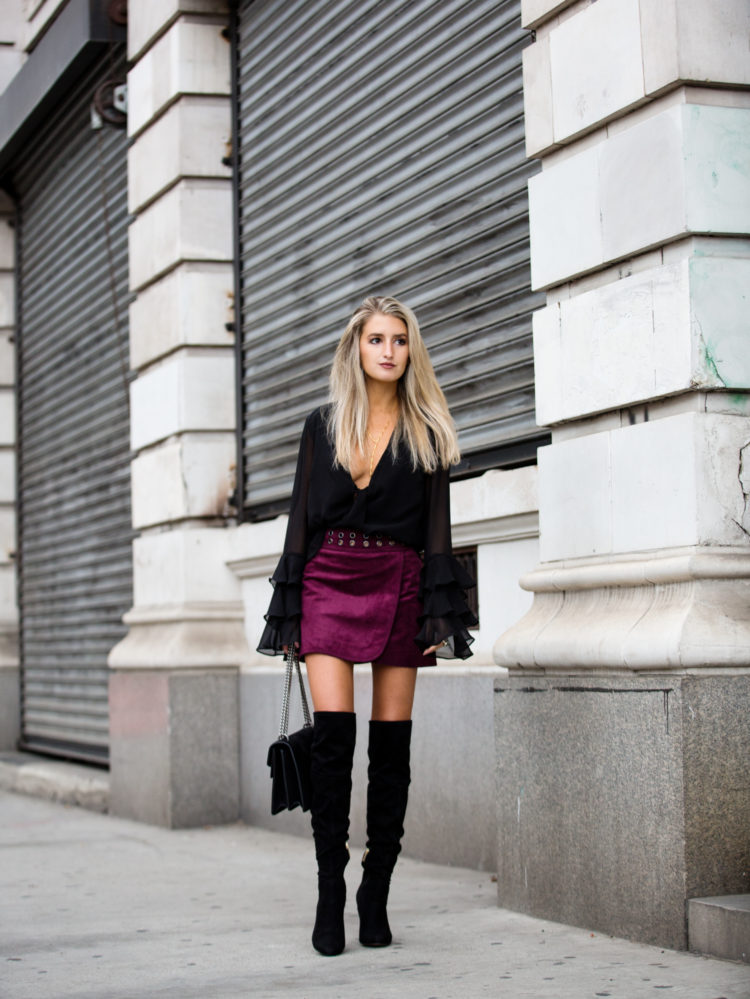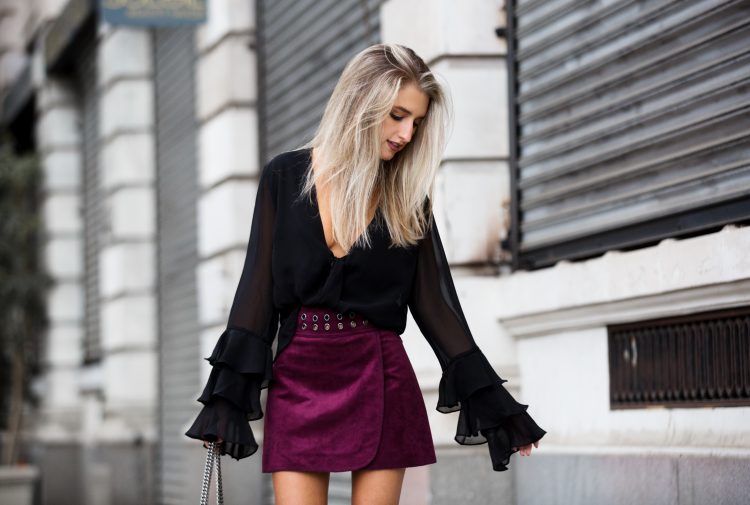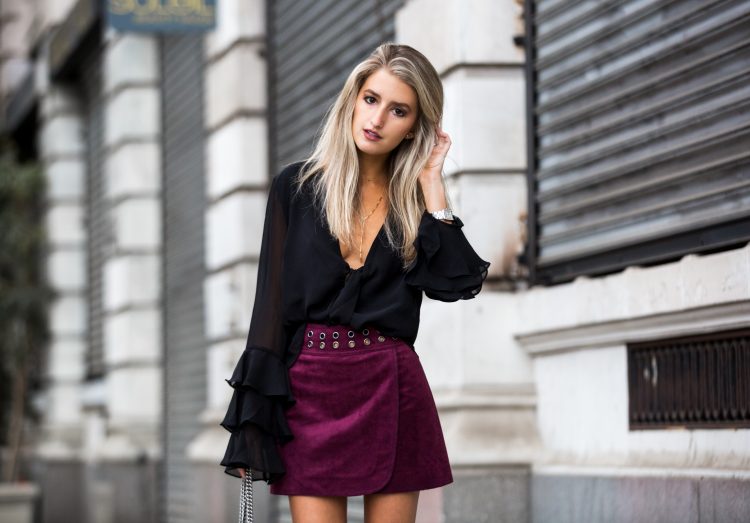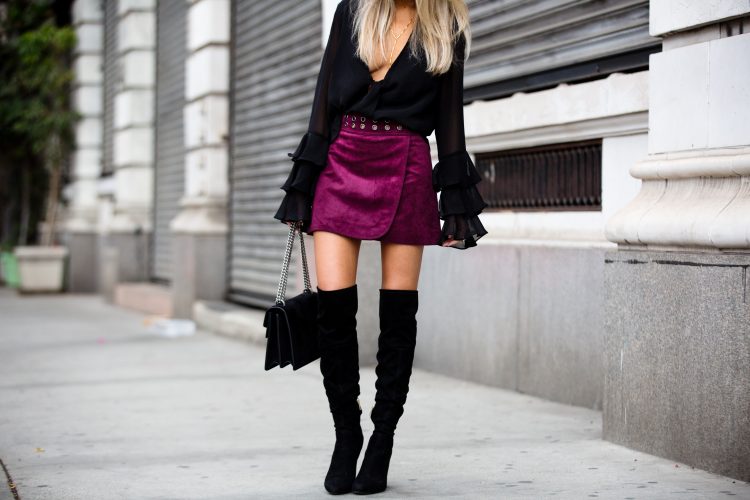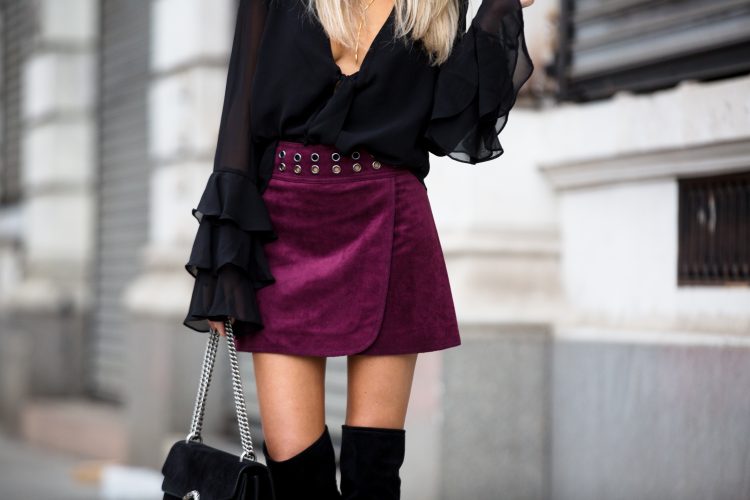 Bell sleeve tops are back and it's so true that all trends repeat themselves and some not in a bad way! Do you remember in middle school when bell sleeve tops were the hottest thing? Well they're back but with modern variations like more layers and material. I always have such a hard time finding blouses that I like that aren't boring and can be dressed up. This one is great because it's black, shows just enough cleavage and has super fun, bell sleeve.
I'm on a huge suede skirt kick right now! I'm not sure what it is but I'm obsessed. Honestly, it's probably because they are so easy to wear with over the knee boots and we all know how I feel about over the knee boots 🙂
Gucci, Gucci, Gucci! AH I'm so obsessed right now.  As we all know – this bag is my obsession but what you might not know is that it comes in a slightly smaller going out version that is a great price for a designer bag. It also is now available for pre-order in leather!  I've linked to these versions below.
Shop my Gucci picks: 
This Gorjana necklace is the perfect look for this blouse. It adds just enough to finish off the look. I love the gold against the black and how it hangs down in the middle.
What I Wore: Suede skirt: BCBG //Belle sleeve top: Tularosa  // Over the knee boots: Nordstrom (similar)  // Necklace: Gorjana // Bag: Gucci
Shop my look: