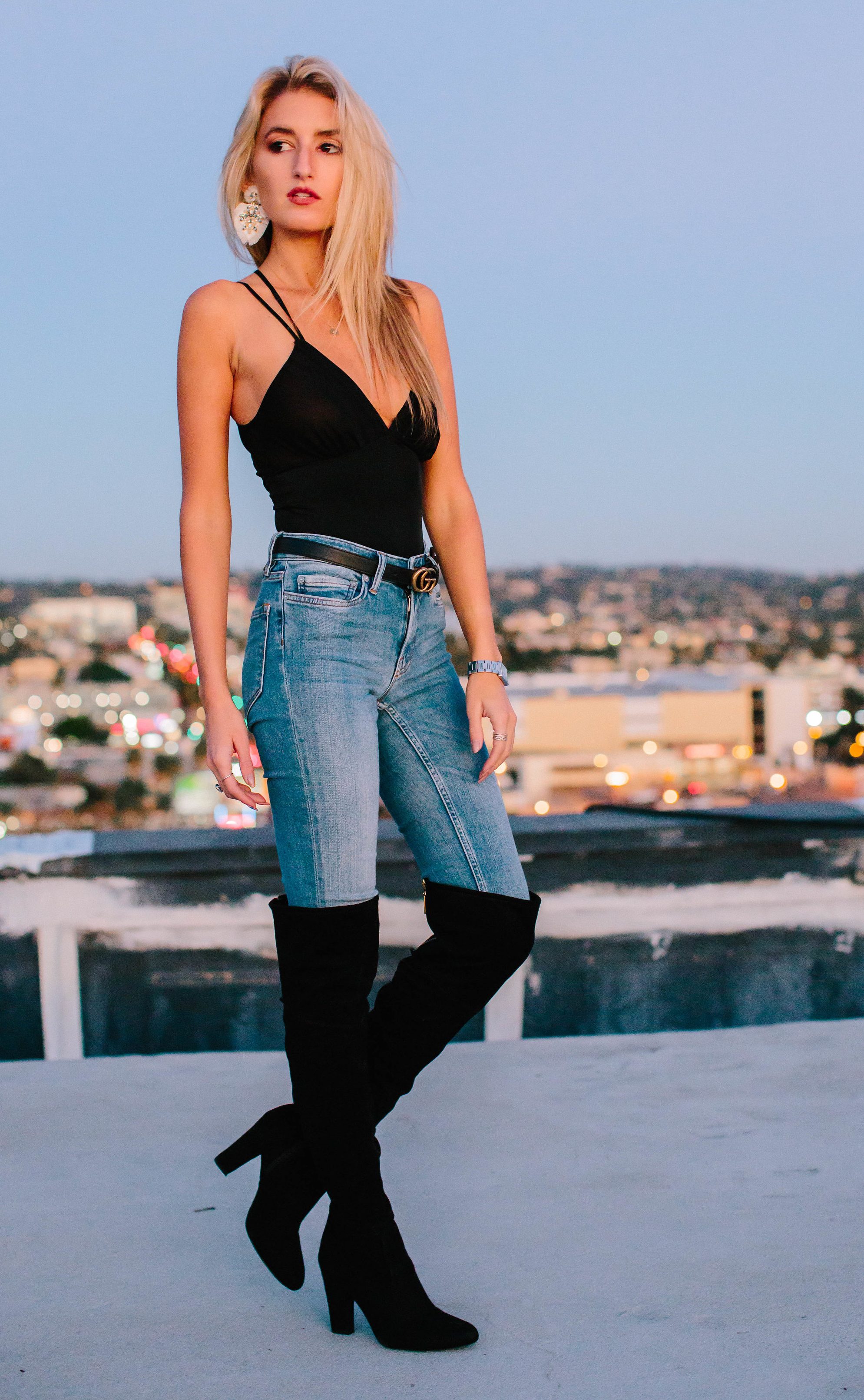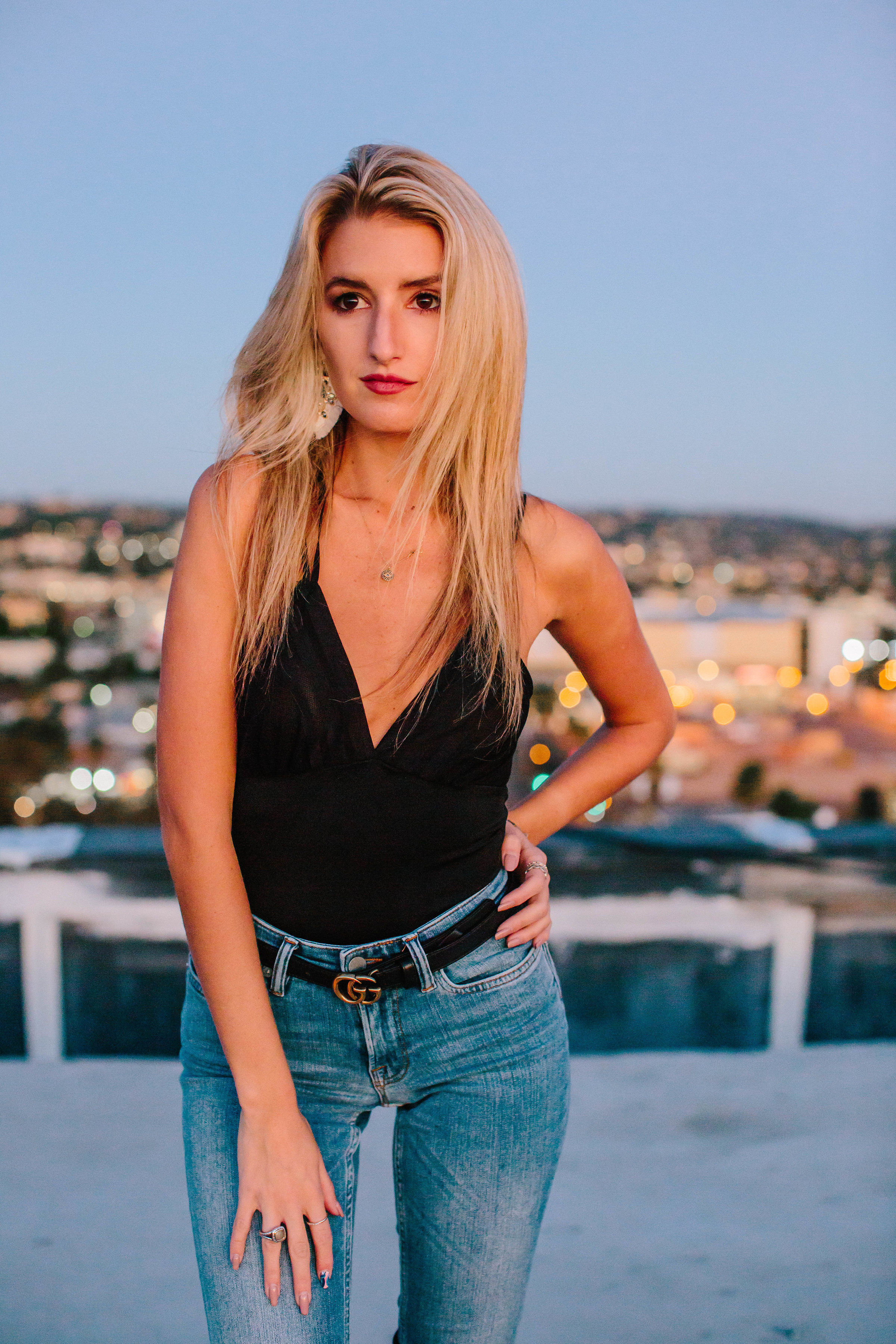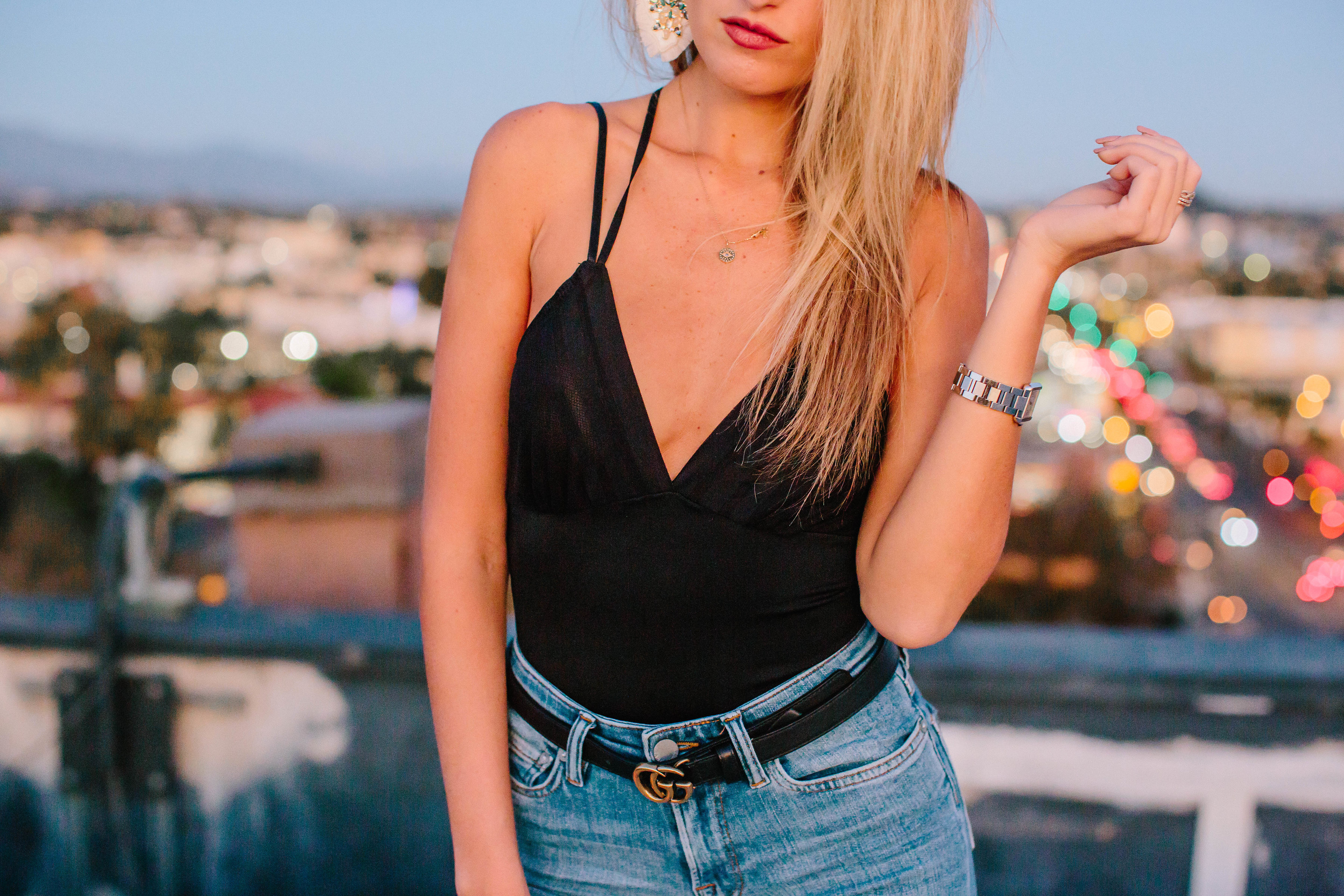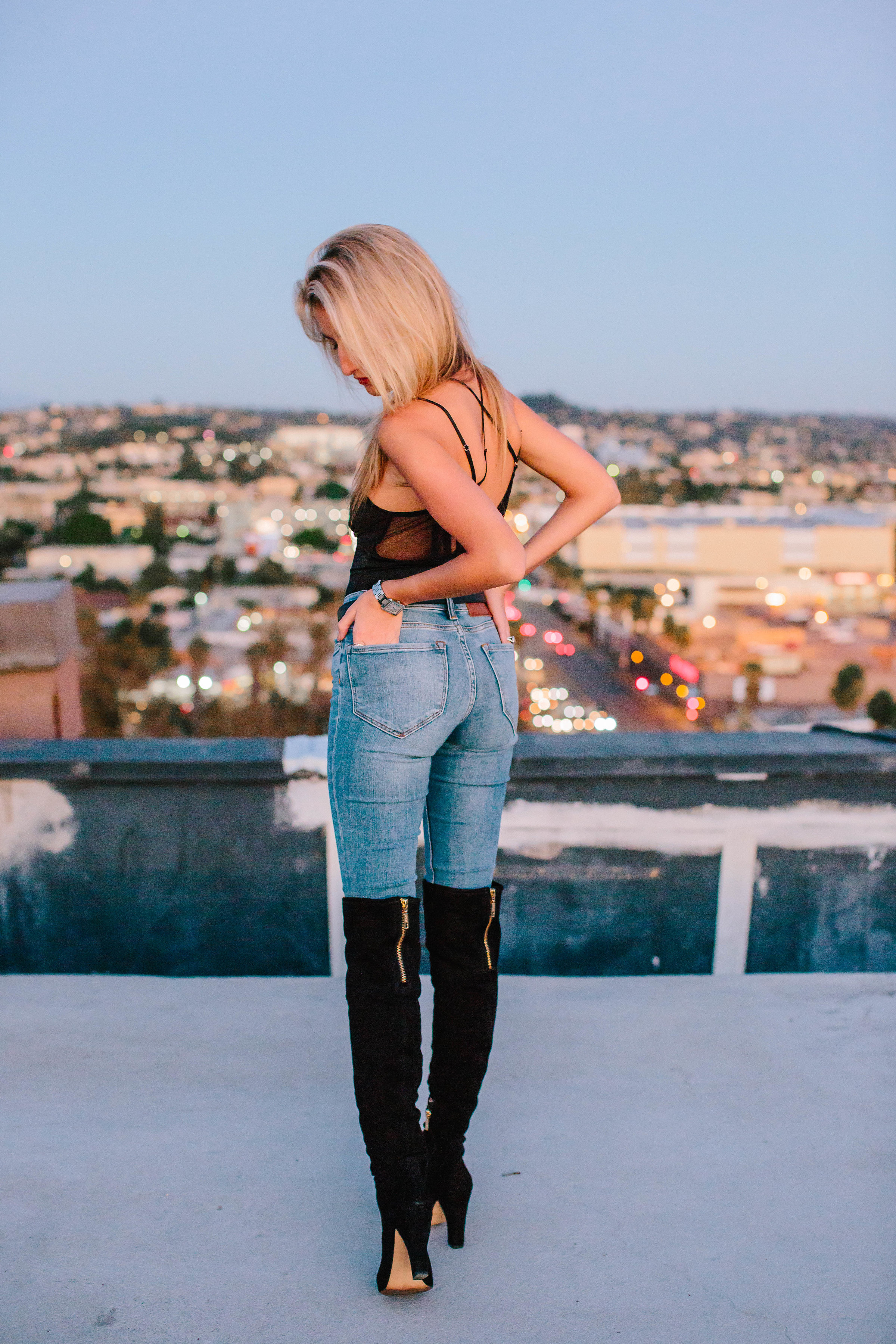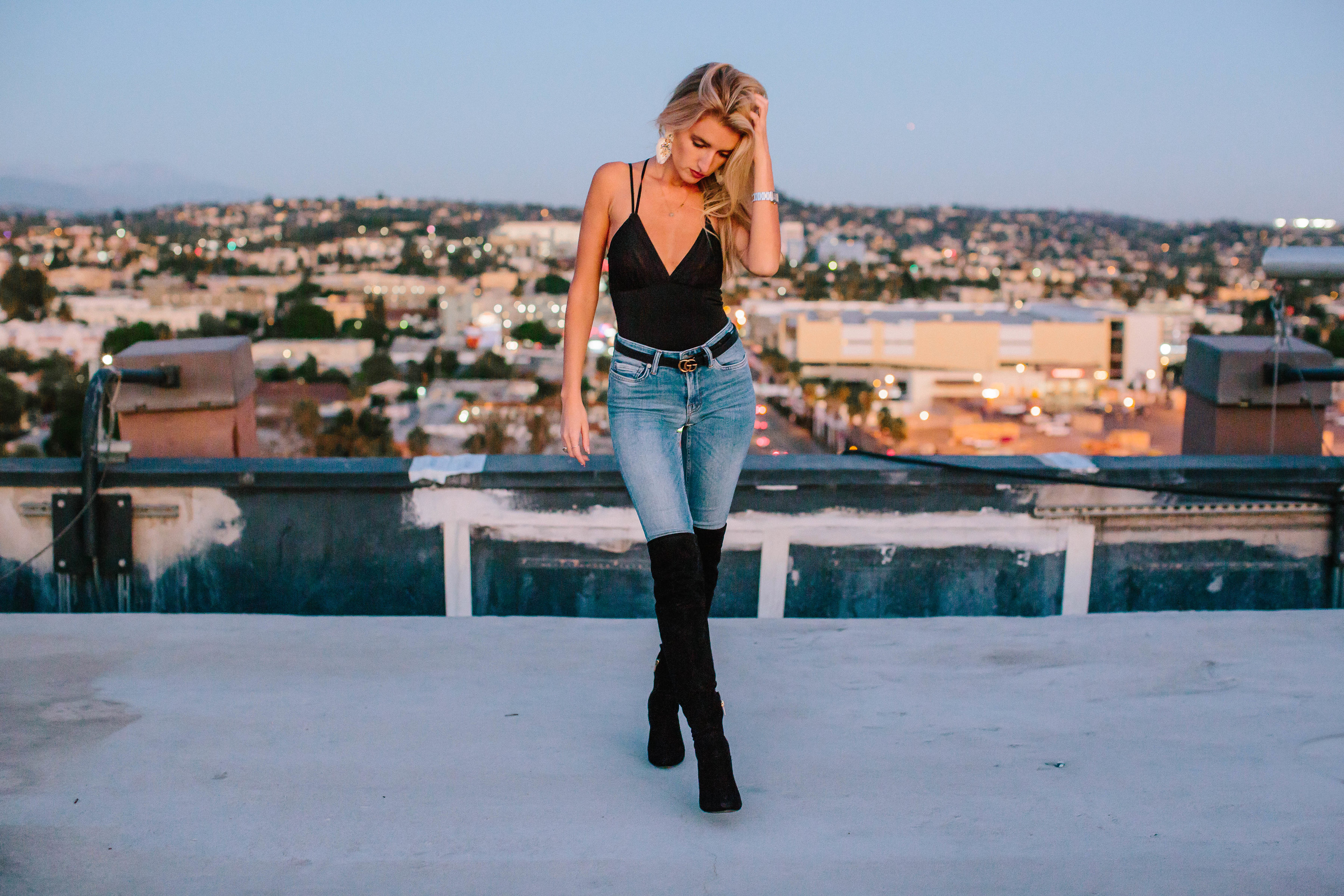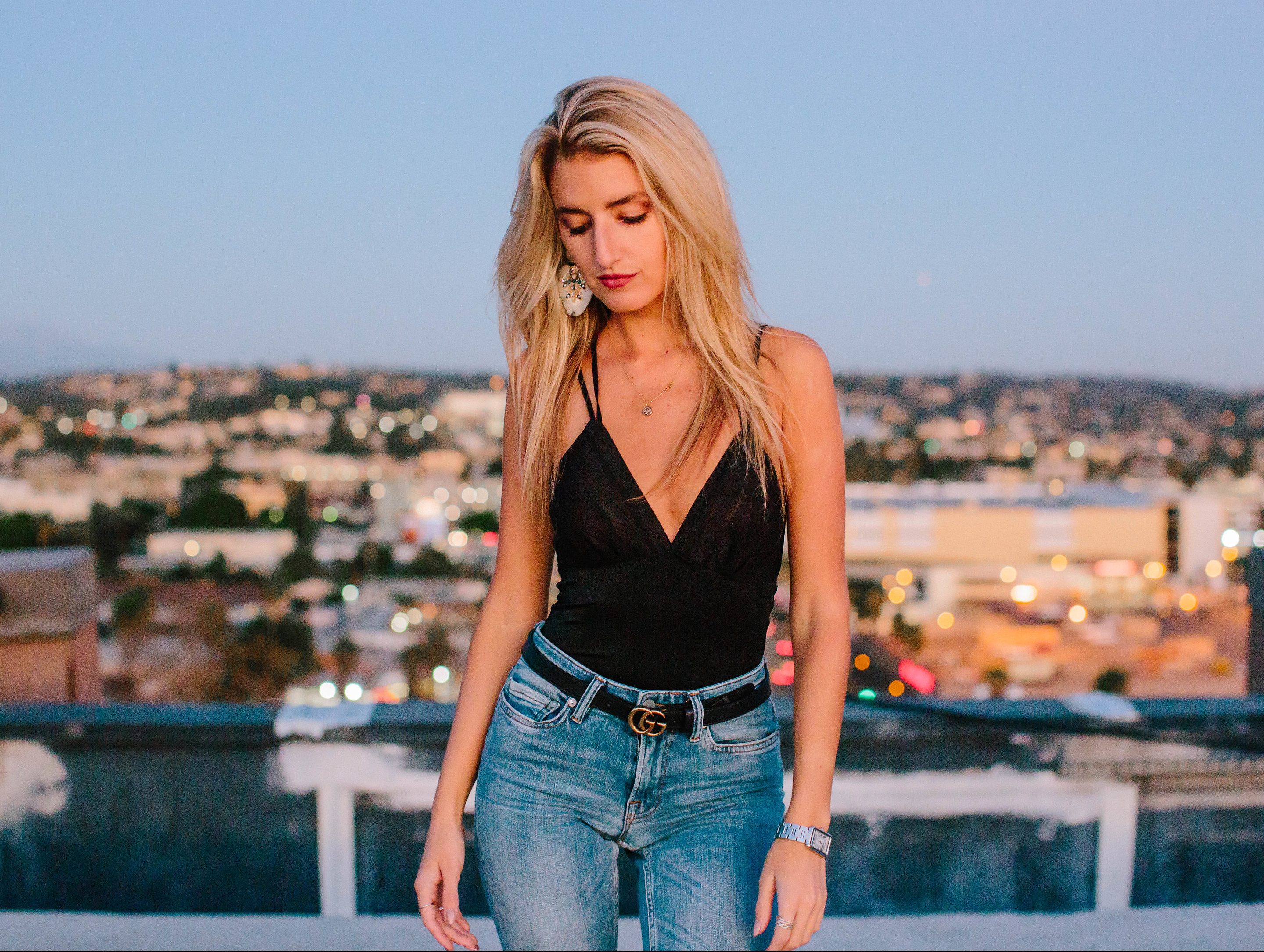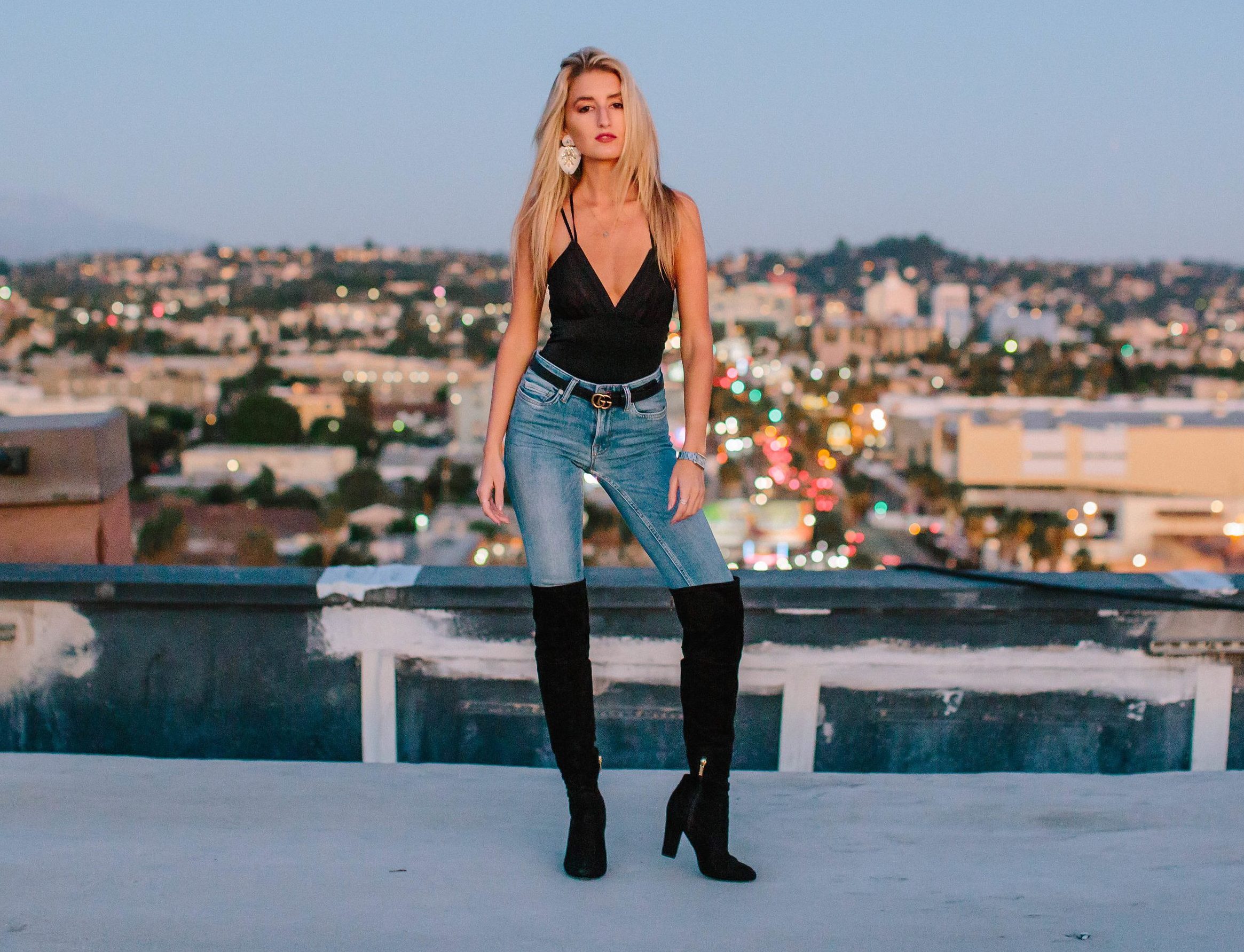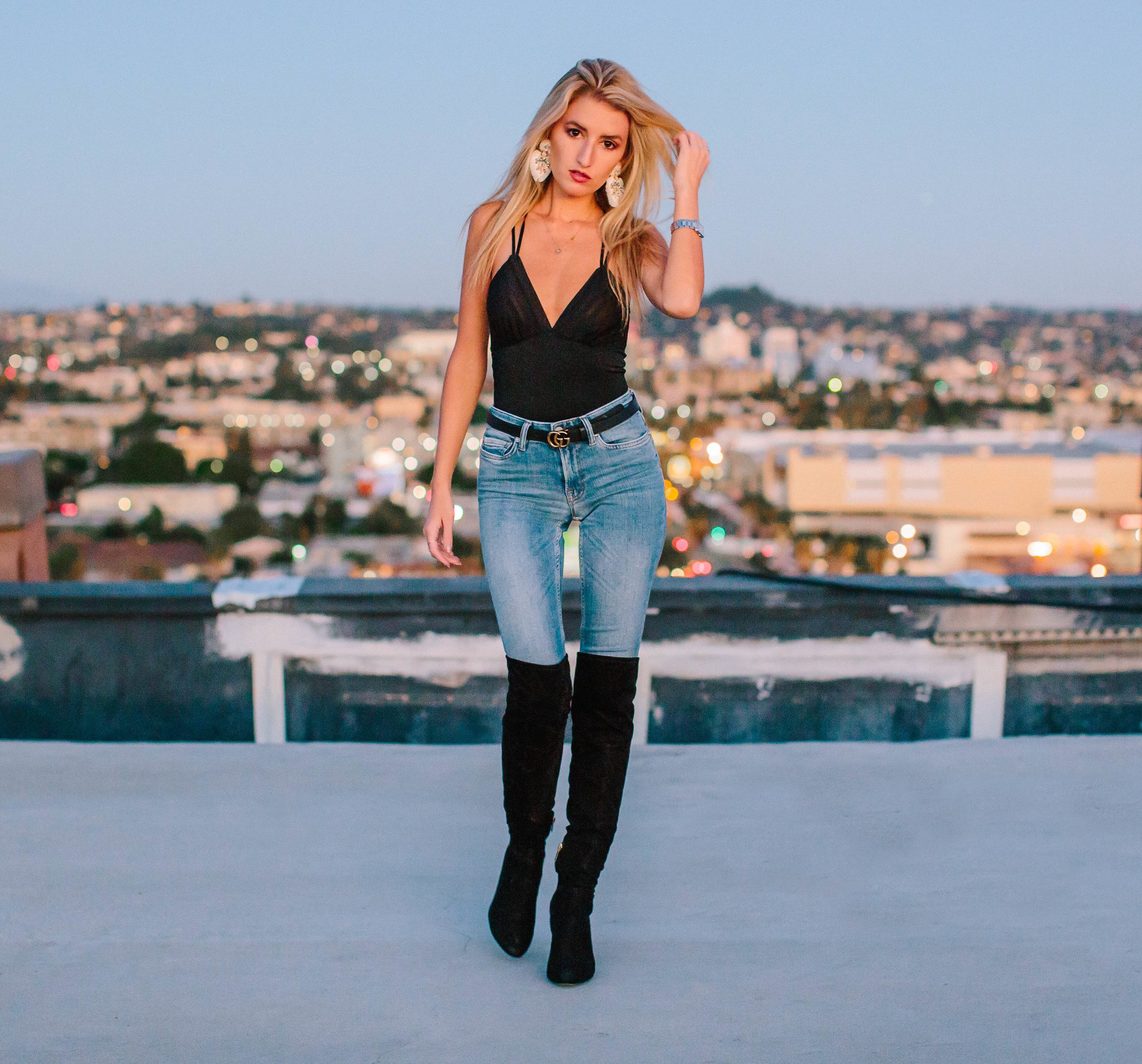 Everyone draws inspiration from different places/experiences and I feel like a lot of that (at least for me) is shown through my personal style. This ballet inspired bodysuit is actually from Danskin so I got major nostalgia when I saw that. I grew up dancing since I was 2 and competed in ballet so needless to say, I spent a lot of time in leotards. I also used to wear my leotard and jeans before  bodysuits and jeans were even a thing. While this ballet bodysuit is taking me back to my ballet days, I'm also sharing a few of my all time favorite pieces all in one post.
I loved wearing this leotard as a ballet inspired bodysuit because the ballet inspired touches make it more unique. First of all, the material is super comfortable. I love the sheer details around the top. The back is where the ballet inspiration really comes together though. The crossed straps  across the back of the ballet inspired bodysuit literally remind me of ballet class and I think it's so fun to add these elements into street style classics.
I love the combination of the ballet inspired bodysuit and light washed denim so I wore the bodysuit with one of my favorite pairs of jeans. I added my Gucci belt which I 100% have gotten my money's worth from. It's honestly a new classic for my wardrobe. You know I love a good OTK moment so of course I had to add my over the knee boots. Last but not least, I'm wearing these awesome earrings from BaubleBar. They are seriously so fun! I really like this outfit because it's all of my favorite, classic pieces in one look.
What I Wore: Bodysuit: Danskin // Jeans: All Saints // Boots: Nordstrom (similar) // Belt: Gucci // Earrings: BaubleBar
Shop My Look: