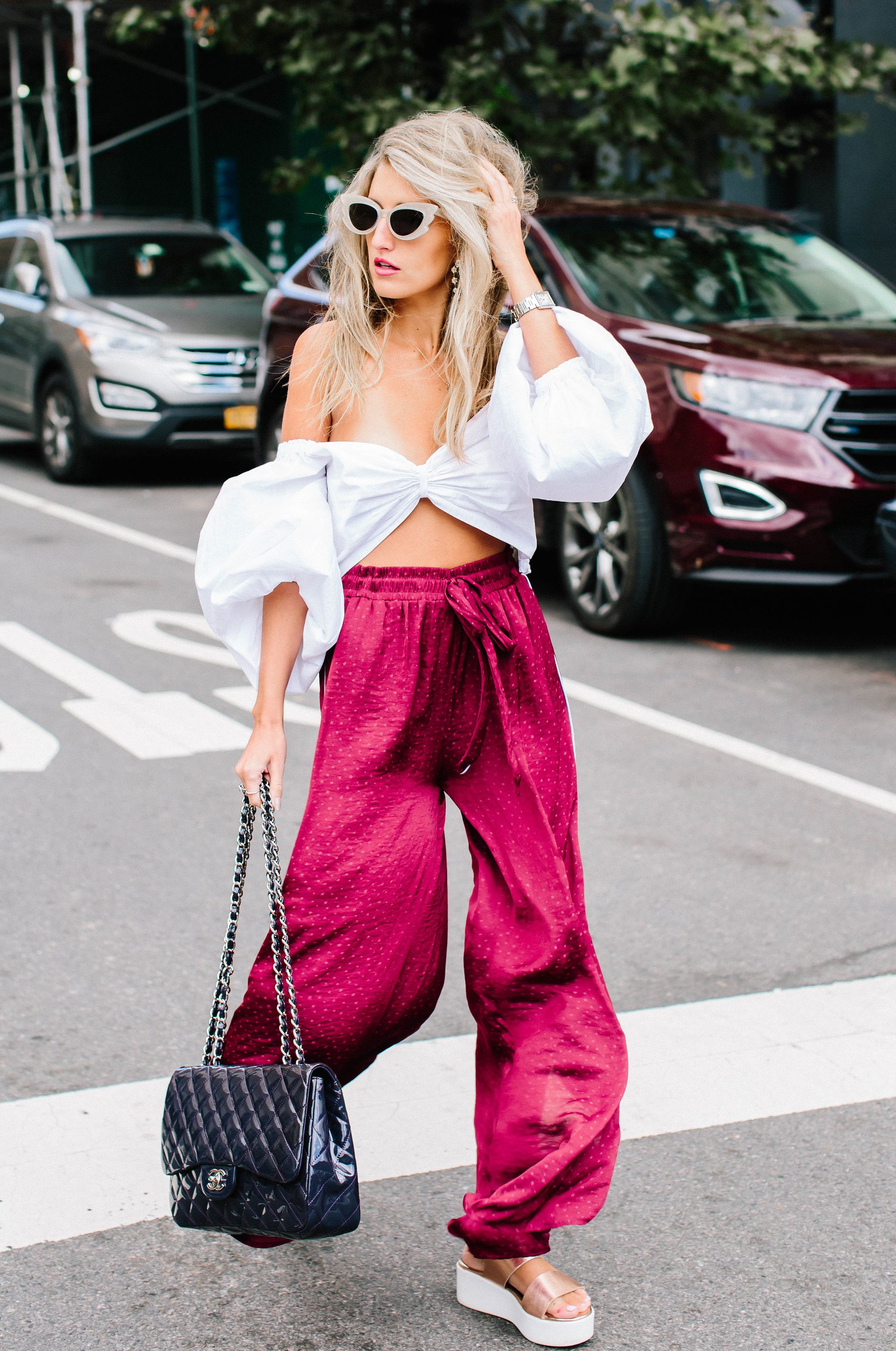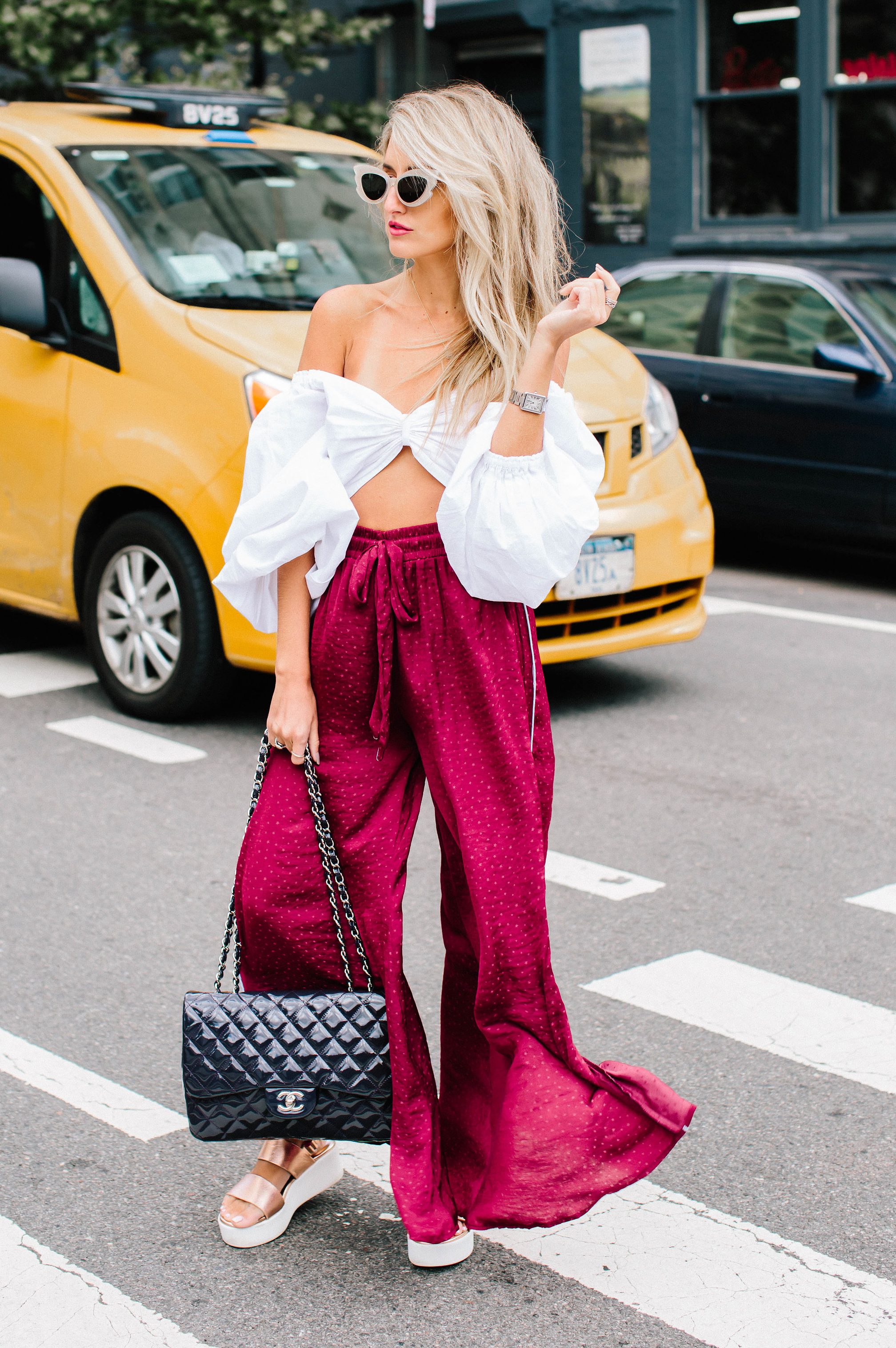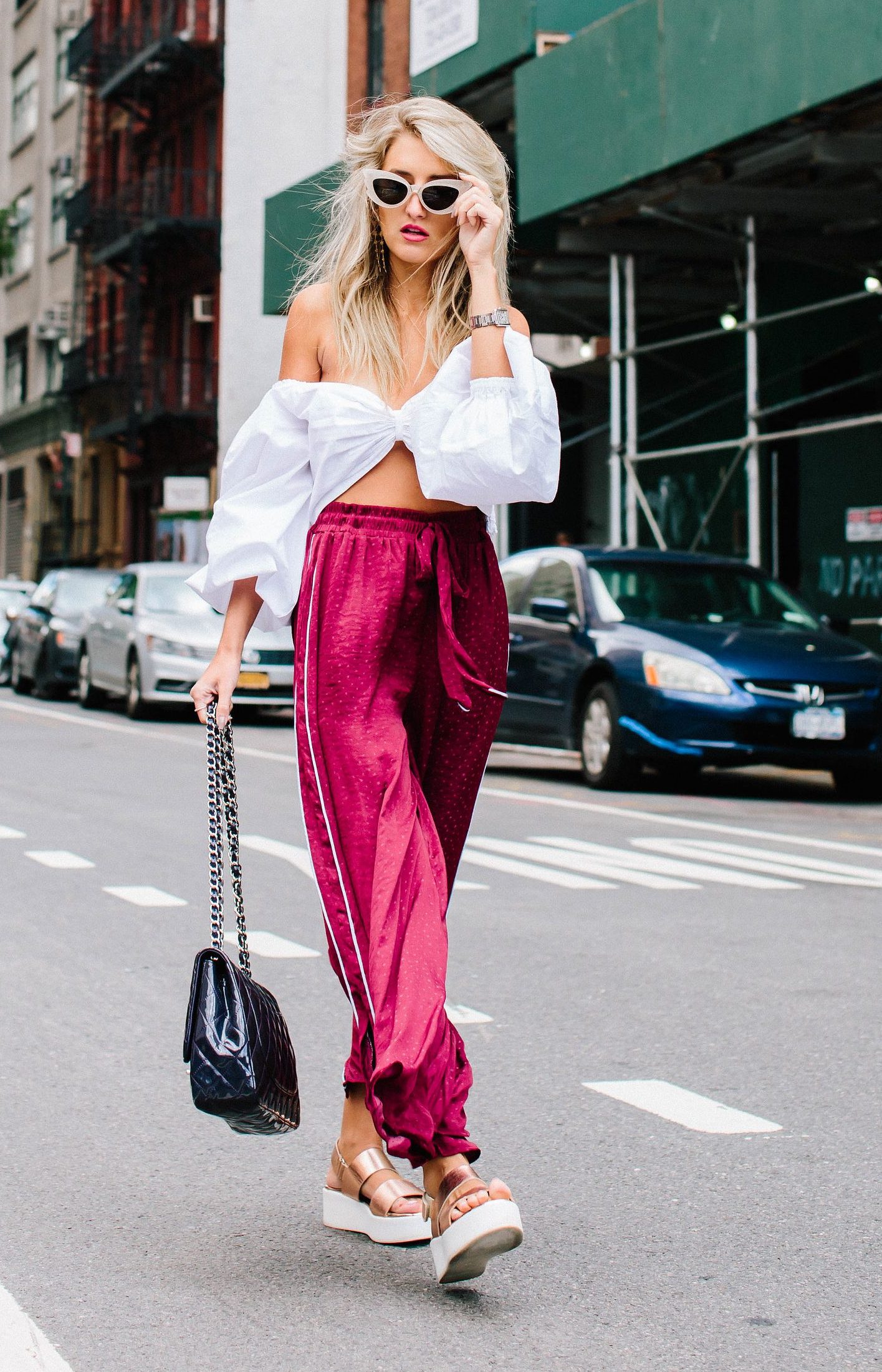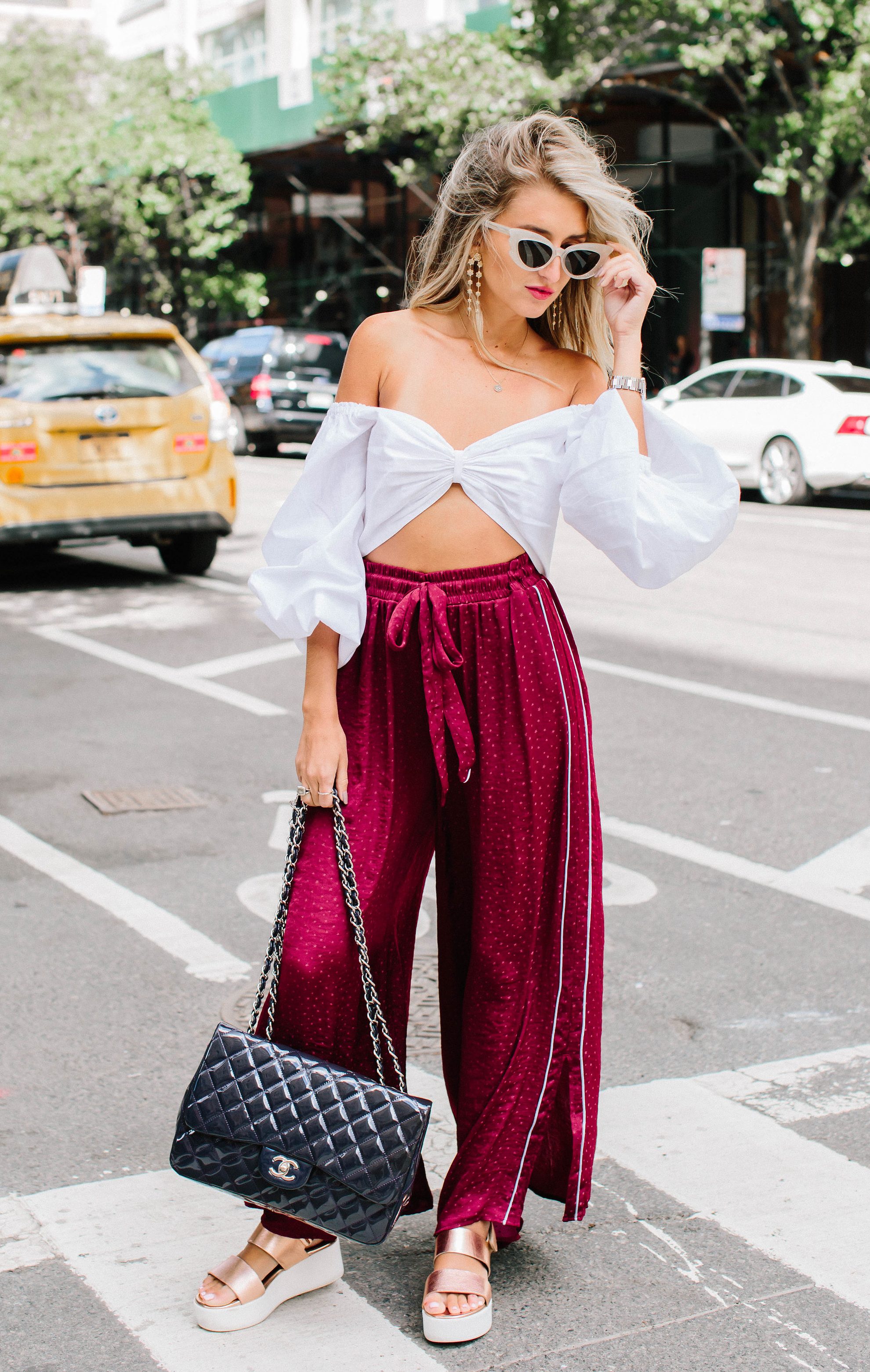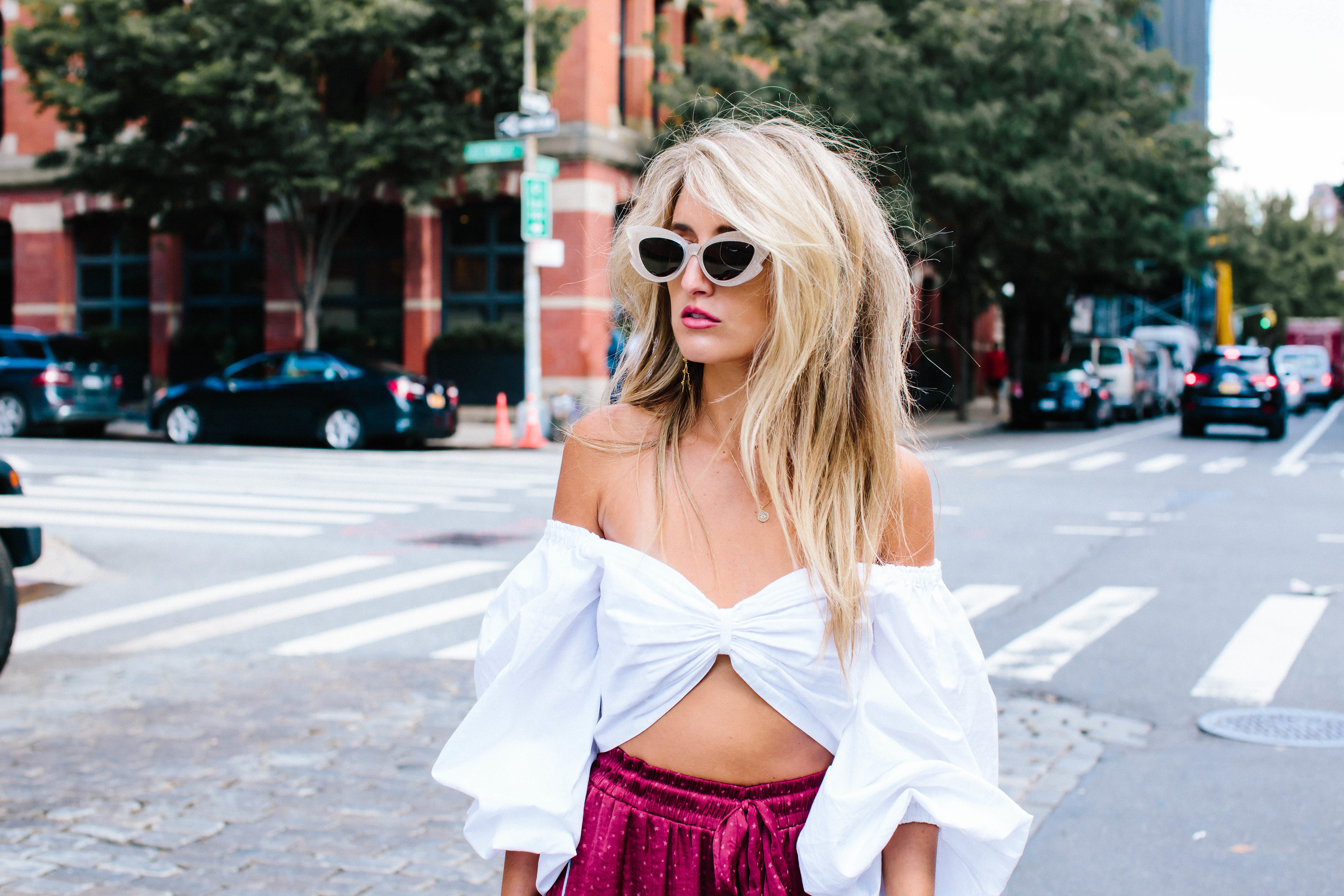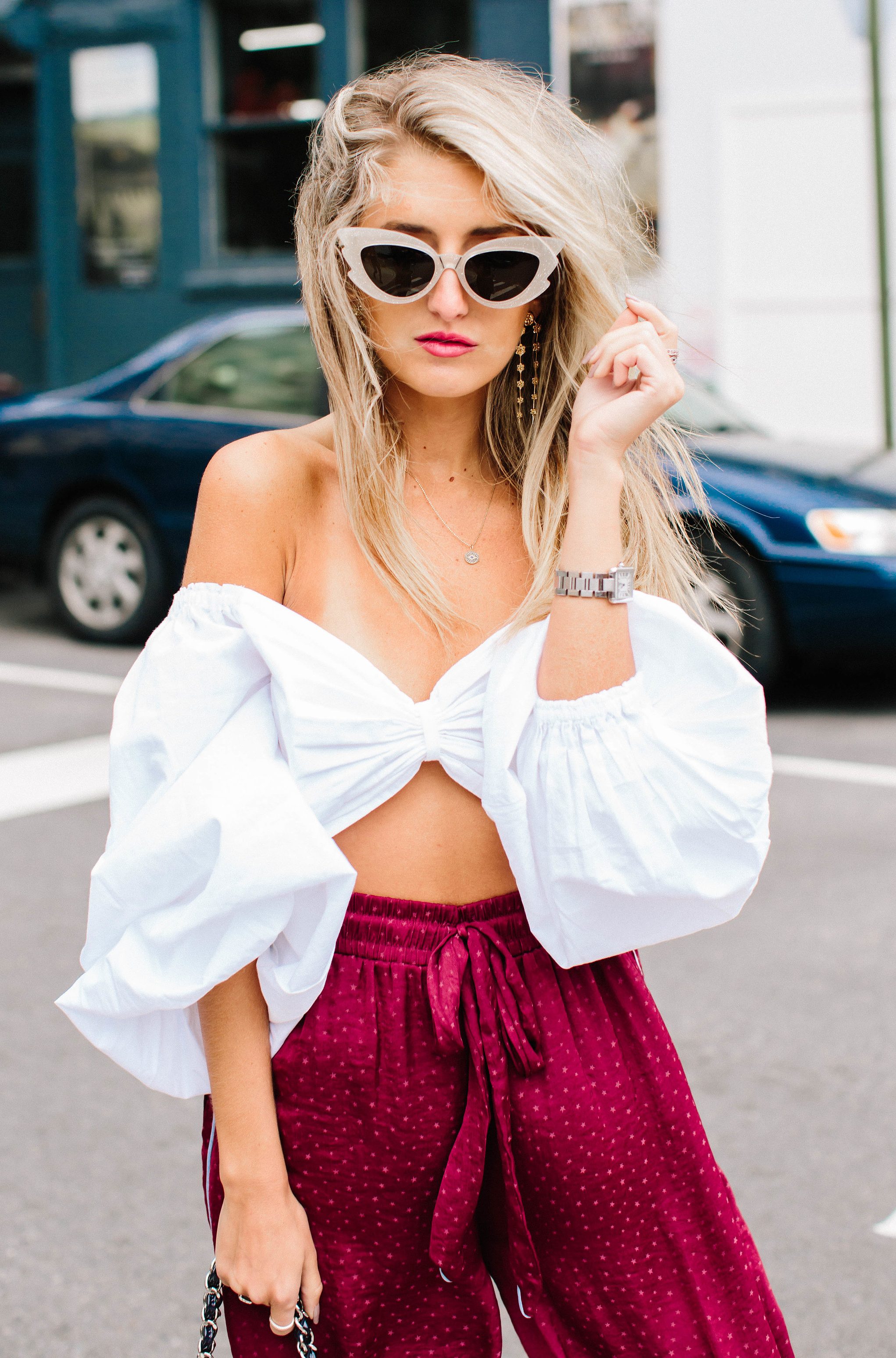 My YouTube channel has officially launched! I wanted another way to interact with all of you and virtually bring you along with me so you can get a peek into what I'm up to. l think it helps to showcase the outfits because you can really see the details, how something lays, etc.  I hope you love the videos as much as I do.  I'll be adding more content categories and videos over the next few days/weeks so stay tuned.  If you want me to cover any content in particular please let me know!
This was easily and unexpectedly one of my favorite outfits of fashion week. One of the things I love about these pants is the touch of athleisure. The stripe down the side is the perfect amount of sporty-ish touch which I think plays off perfectly with the drawstring. It's kind of hard to see but the athleisure pants have a small star pattern all over them. I like that the pattern is a little more subtle too. I feel like if both of these trends were more pronounced that it would be too much but they are there just enough that it totally works.
Let's talk about the fit! I honestly didn't think these would work when I saw them online. I thought that they would be too big on me but that wasn't the case. I love the relaxed, wide leg fit. The draw string makes these athleisure pants because without it they would definitely have been too big. I like that the draw string allows you to make them more high-waisted pant too if that's the look you're going for.
Since the athleisure pants are a looser fit and a little more athleisure I thought a cropped blouse would be the perfect combination. I love this top. The off the shoulder fit is perfect.  I can't get enough of the sleeves and how cool is the center? It check off the underboob category too so I wouldn't wear this somewhere that airs to the side of conservative. What I thought was really cool is how the pants are a toned down version of both the athlesiure and astrological trends and how the blouse is a toned down version of a more bohemian vibe but that they work so well together.
I feel like in a weird way these sunglasses pulled the outfit together because the white color played off the white stripe in the pants and the white blouse crop top. I got these sunglasses the day I wore this outfit. I thought they were so fun! I love a good cat eye and the additional details on this pair stole my heart. I couldn't find the exact pair I'm wearing but I've linked to a similar pair. These amazing earrings are from Flont Club and were one of  my favorite pieces I wore that week.  Since the athleisure pants were a little long for me I wanted to wear them with a heel and these flatforms were perfect. I finished the look off with this amazing Chanel bag from Trendlee.
Shop My Look: